According to a senior U.S. border official, anyone who works in the Canadian cannabis industry risks being banned from the U.S. for life regardless of whether or not they've consumed cannabis. Todd Owen, executive assistant commissioner for the Office of Field Operations, told POLITICO this is because cannabis remains federally illegal.
Herb reported in August that U.S. border officials have already banned Canadians with investments in the cannabis industry from crossing the border. A U.S. Customs and Border Official also told Herb that Canadians can be banned from the U.S. for consuming cannabis legally.
Canada's recreational market is slated to open on Oct. 17. It's expected to be a $22.6 billion industry which will create 150,000 new jobs in the country. This recent announcement, however, may get Canadians thinking twice about whether or not to take one of them.
CBP officials are not planning to interrogate every Canadian who crosses the border about their involvement in the cannabis industry or their personal use. Owen said they "might" ask, though, if "other questions lead there—or if there is a smell coming from the car." It's irrelevant, he said, that cannabis is now legal in 30 states and the District of Columbia as border officials are bound by federal law.
Minister for Border Security and Organized Crime Reduction, Bill Blair, has urged Canadians to tell border officials the truth when they're seeking to enter the U.S. Owen echoed this recommendation, saying lying carries a lifetime ban. Canadians can simply decline to answer questions instead.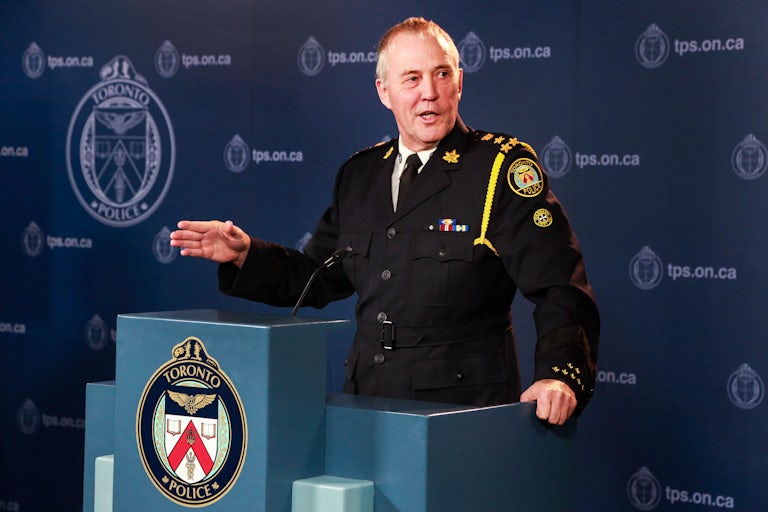 If a Canadian is turned around at the border due to cannabis, they're not permitted to enter the U.S. at a later date unless they apply for a $585 waiver, which takes several months to process and is issued at the discretion of the CBP.
This issue was brought up by Canadian officials when drafting the bill to legalize cannabis in the country. There was no real solution proposed, however, and politicians proceeded with legalization anyway. Now Canadian investors and workers find themselves in an awkward position, particularly as a growing number of Canadians and Americans choose to collaborate in the cannabis space.
American cannabis companies, like dispensary giant MedMen, have listed their stocks on the Canadian Securities Exchange while Canadian cannabis companies, like Canopy Growth Corporation, have gone public in the U.S. Cannabis products like vape pens, made by companies headquartered in the U.S., are slated to be sold on the Canadian market, prompting travel by employees in-between the two countries. And both advocates and entrepreneurs in the space frequently travel back and forth for cannabis conferences and events which take place on both sides of the border.
Scott Bernstein, senior policy analyst at the Canadian Drug Policy Coalition, told The Toronto Star what's most troubling is the lack of clarity around the U.S.' policy. Canadian Prime Minister Justin Trudeau said on Tuesday he doesn't think he has the right to press the U.S. on the matter.