On September 21, the Commonwealth of the Northern Mariana Islands (CNMI) legalized cannabis completely, doing so without initiating a vote from its citizens.
If this beachy paradise didn't seem like heaven on Earth already, throwing one of the most progressive cannabis legislation into the mix surely will now.
According to this recent article published by Forbes, the Commonwealth is the first American territory to have completely legalized cannabis through its legislation, instead of seeing registered voters make the decision for themselves.
Though the state of Vermont also initiated a similar process concerning its cannabis regulation, the state currently only allows residents to possess and cultivate cannabis, with the sale of legalized cannabis remaining prohibited in the state. The CNMI also marks itself as the first American jurisdiction to legalize cannabis with no previous history or plan for medicinal cannabis.
The newly implemented cannabis legislation will now allow island residents over the age of 21 to possess up to one ounce of cannabis at a time, which also includes approval of possession of cannabis-infused products, such as edibles, and extracts, as well as oils. Residents of the island can also participate in home growing cannabis plants.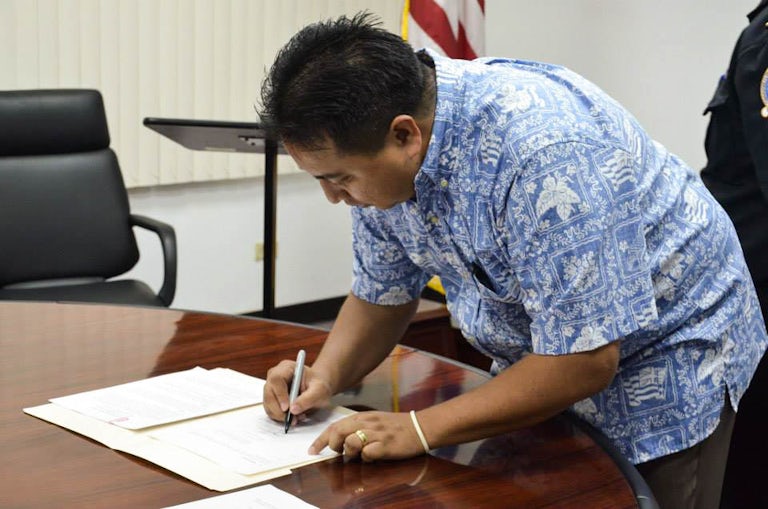 But the good news doesn't stop there. The island, situated in the Northwest Pacific, now allows residents to move forward with other cannabis-related activities. Regulators will also issue licenses where residents and entrepreneurs can pursue endeavors in cultivation, production, and wholesale. This includes opening recreational smoking lounges and testing facilities, to name a few.
Gov. Ralph Torres, who signed the legislation approving the reform of cannabis laws in the CNMI, was initially hesitant over the decision, holding concerns over public safety. However, Torres ultimately decided it was time for the island to move forward with legalized cannabis, even vetoing rules which would have required residents using legalized cannabis recreationally to obtain a $5 USD license. The newly formed legalized cannabis bill will see further adjustments in the future, such as regulation concerning fees and taxes, with a regulatory committee also to be selected.
A quick Google search of the Northern Mariana Islands brings up a multitude of breathtaking landscapes of beaches and lush forests. Now, with a newly reformed cannabis legislation, the CNMI could become one of the leading destinations for cannabis tourism.