Two hotel workers in Vermont got a little more than they bargained for when they ate cannabis edibles left behind in a guest's room. The two weren't able to stop themselves from eating the contents of a box labeled "salted caramel chocolates," reports the Burlington Free Press.
But shortly after eating the treats, things started to get weird. One of the Shelburne Farms employees was actually found lying in the driveway of the hotel.
"They certainly weren't in any shape to work," remarked Shelburne police officer Joshua Flore.
Police responded at around 10:30 a.m. on Wednesday after the housekeepers consumed the edibles, which looked like malted milk balls. Both were taken to the hospital, Flore said. Officers declined to elaborate on the severity of the housekeepers' conditions. Police didn't identify the employees.
According to police, the candies had been switched to the wrong box. The packaging, therefore, didn't have any warning about the presence of marijuana nor its potency, something which can be a big risk for people consuming edibles for the first time.
The hotel guests—who had checked out earlier that morning—won't be facing any charges, according to the police. Officers said they believe the edibles were bought outside of Vermont.
Shelburne Farms issued an official statement about the incident:
"Two employees at the Inn at Shelburne Farms fell ill this morning after ingesting something that came from outside of Shelburne Farms. They have been taken to the hospital and we hope they will make a full recovery soon. We are doing our best to be careful about protecting the privacy of our employees."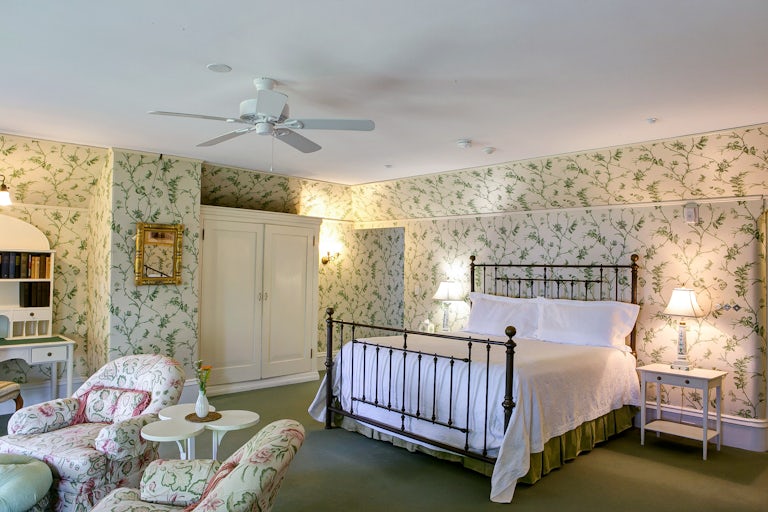 The incident should be seen as a cautionary tale, according to Officer Flore. Vermont is legalizing cannabis on July 1, allowing residents to grow and possess small amounts for personal use. Under the new law, possession of up to an ounce of cannabis will be legal. Amounts exceeding that will remain illegal.
It's still unclear how marijuana edibles will be treated under the new law. Flore hopes this story will at least make people think twice before "popping chocolates that aren't necessarily chocolate," he said.