As the world awaits to see if the US or North Korea are going to dunk us all into a nuclear winter, the DPRK decided to launch a preemptive response to whatever saber rattling Trump had during his State of the Union last week. Issued by the Institute of International Studies in the DPRK, the statement serves many damning barbs about the United States. A lot of people may even be able to see some truth in this statement from the hermit kingdom. Except for one.
The statement can come off as hypocritical, especially when it comes to addressing oligarchy and freedoms, but for the most part, it leaves you wondering 'where's the lie?' The statement accuses Washington and the Trump administration of attacking freedom of the press, worsening racial tensions and filling a cabinet with "billionaires from conglomerates" that unabashedly pursue "anti-popular policies" that are "without exception, for the interests of a handful of the rich circles."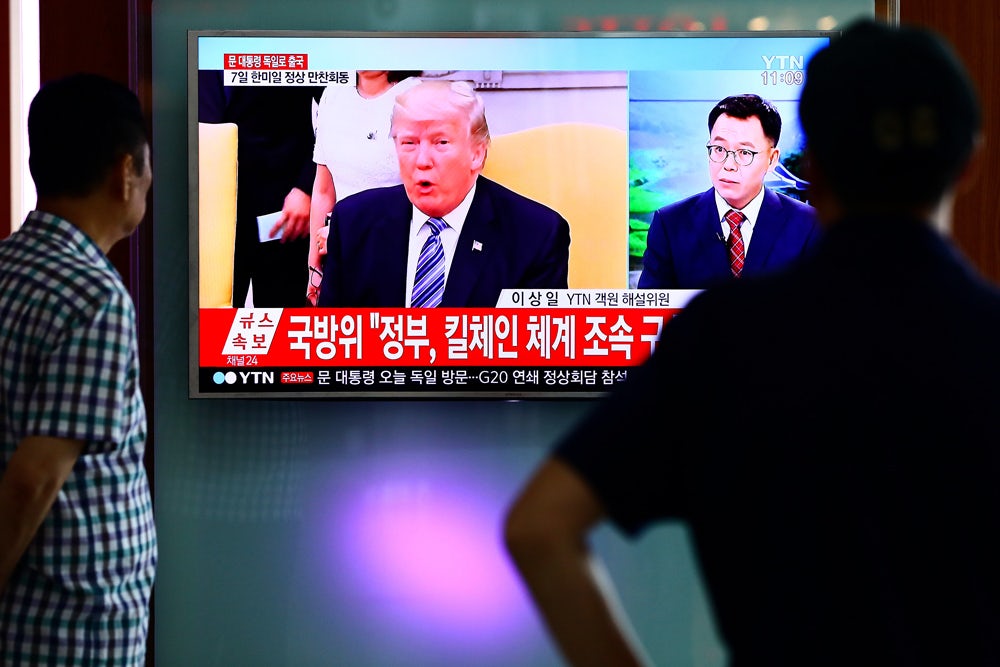 Where North Korea might lose the plot for a lot of people is when it comes to the matter of marijuana. Listing statistics about a genuine drug crisis, the statement also makes an aside to say "the number of marijuana users in the U.S. was more than 20 million, a 3 percent increase as compared with that a decade ago."
I would assume to the North Korean administration, this is intended to sound like a bad thing. While every part of the world has some form of the drug culture, the popularity and acceptance of marijuana is more common in the West. But the truth of the matter is: it rules. The bad thing is totally a good thing. I'd be willing to say that 3 percent is a low ball too, or a figure about to explode given the number of states across the US pursuing legalized cannabis or have successfully done so. That is assuming this all comes to before the whole damn world explodes because the most powerful men in the world enjoy feeling tough. Fingers crossed!