The Emerald Farms dispensary in Hopland, California is the first of its kind. The medical dispensary is completely powered by solar energy and its history shows how solar energy and marijuana cultivation evolved symbiotically to become two monster industries. Check out the video below from WSJ.com to get the inside scoop.
Sun and marijuana a match made in heaven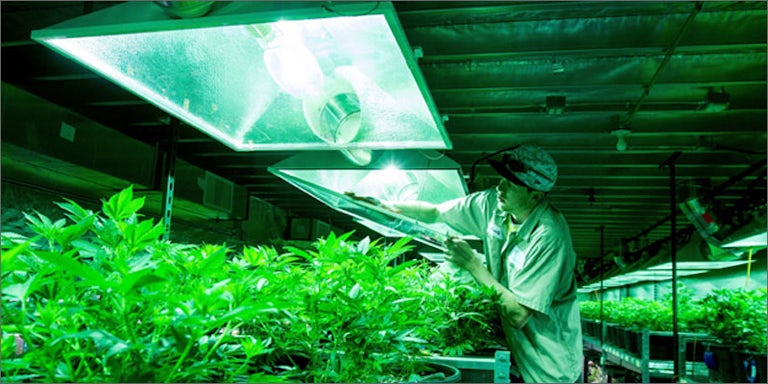 "The union of solar power and marijuana, 2 of the fastest growing industries in the country is no coincidence. The history of both the solar and cannabis movements in the US is uniquely tied to one man, John Schaeffer."
John Schaeffer is a pioneer of solar energy and marijuana cultivation in the Emerald Triangle region of California.
The Emerald Triangle
John Schaeffer said, "When we opened that first Real Good store in Willits in 1978. We found that first solar panel. It was the first solar panel that was sold in the US maybe even the world at retail. We discovered that some of the people who were buying that first solar panel were cannabis growers in the hills of Mendocino."
Author Martin Lee, an advisor to Emerald Farms dispensary believes solar energy is a main factor in the development and survival of the early cannabis industry in America.
"Without the solar tech being avaialable to growers, farmers in the Emerald Triangle, I don't know if the industries would've survived."—Martin Lee
Analysts suggest that the solar panel industry is worth around $24 billion worldwide. Many who use solar energy for cannabis cultivation are still striving to stay off the grid in efforts to avoid legal repercussions. It is suggested in the video that the US black market for marijuana is valued from between $10 and $120 billion. These two industries compliment each other for now, but will full legalization potentially hurt the solar industry? I guess we'll have to wait to see.e>

Have you used solar energy to grow marijuana? Do you think it is a reasonable source of energy? Let us know on social media or in the comments section below.