On January 21st, I had the privilege of attending the film premiere of Doobious Sources in Hollywood. However, this was no ordinary movie premiere. The opening of 2017's first 420-friendly film featured delicious cannabis edible samplings from Betty Khronic and Therapy Tonics & Provisions, an open bar, a vaping patio, and stoner gear giveaways hosted by Medicinal Mike. Welcome to the new California!
The Director's influence
Doobious Sources is a new stoner flick from director Clif Lord, who grew up on darkly entertaining drug humor like the Fabulous Furry Freak Brothers comics, Dr. Demento, and Cheech & Chong. Like most of us, he also did his fair share of getting high with his friends in high school and beyond.
I realized when I got high, that none of the bad things happened that my parents said would happen. – Lord.
This attitude goes along perfectly with the movie's theme of exposing the truth. In Doobious Sources, the protagonists are caught up in the "fake news" cycle when one of their hot stories presses the buttons of a powerful man. 
Long story short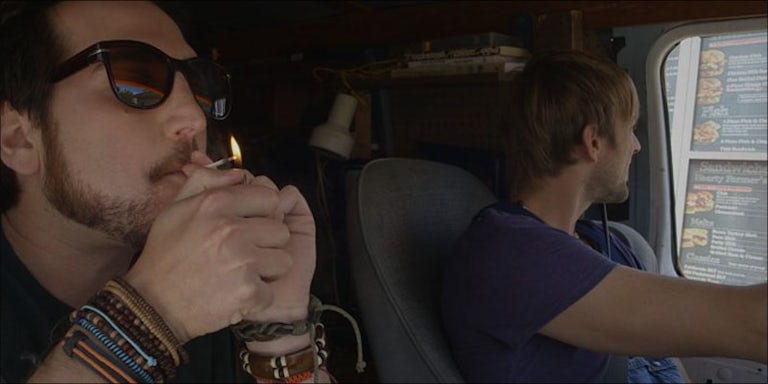 The film's two main characters, "The Reg" and Zorn, are upstart content creators in the investigative news space, in their sometimes sleazy hometown of Los Angeles. They are also unrepentant everyday weed smokers, running low on cash flow to support their lifestyle.
Their entrepreneurial venture, "Instant Karma" Investigative News Service, is the hilarious cornerstone of the film. The movie opens on the two of them, sharing hits of their meager weed stash prior to planting evidence on a sketchy real estate businessman in order to film the "bust" and sell their story to the local news for a quick buck.   
Throughout the film, they try to make a difference in the community by getting guilty parties to fall into their traps. They even get a wealthy benefactor who provides them with a luxe RV for their latest stakeout. But, they end up in deep trouble due to messing with the wrong guy.
It's a colorful and perplexing thrill ride reminiscent of Pineapple Express, one of the most classic stoner films of all time.
To accept the characters and the storyline, you have to understand that these guys are unrepentant stoners. They have the skills to make the news, but due to their antics, to be confined to a professional environment (like a newsroom) wouldn't work for them.
What would people like this do for a career? When you think of it this way, it seems more realistic that their investigative news service could actually be a lucrative venture.
Doobious Sources: My two cents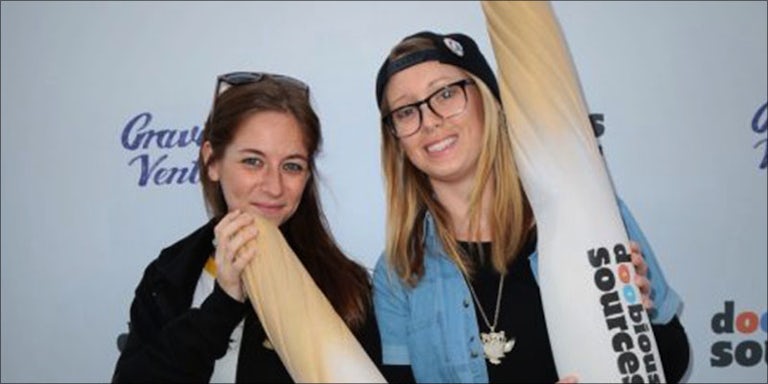 By the end of the movie, you realize that these characters are, decidedly, loveable assholes. Yet they are still devoted to their mission of justice – even if that justice has an unusual flavor.
All in all, the movie is a great laugh and portrays hardcore stonerdom in a somewhat positive way. The Reg and Zorn may not be the world's most ethical journalists, but many of their watchdog efforts end up being successful eventually, and they sure are having a great time doing it.
You can catch Doobious Sources right now on all your favorite streaming services. The movie is now available to download on Dish Network, Cox, Charter, Verizon Fios, iTunes, Amazon Instant, Google Play, Vudu and more from Gravitas Ventures.
Find more information on the movie through Facebook, Instagram, and Twitter.