Enedina Stanger suffers from Ehlers-Danlo syndrome and has been in pain for three years. The genetic disorder attacks the connective tissues, leaving her bound to a wheelchair and creating a daily battle with dislocations and muscle spasms. Her only relief is illegal in her home state of Utah, meaning the family had to relocate to Colorado.
Medical marijuana is her only relief from pain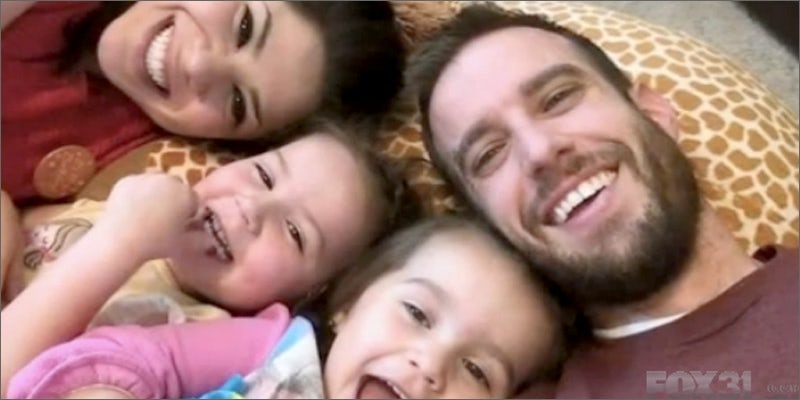 "It doesn't matter who you are, pain is pain," she said. "We all want to have a way to not be in pain and we all want a way to be able to live with our loved ones and not be tortured by our bodies." – Enedina Stanger
Earlier this year, Stanger was sentenced to six months of probation and required to undergo a parenting class after an October incident in which an officer cited her for possession of marijuana while her daughter was in the car. "They decided to charge me with child endangerment," Stanger said, however, the charge was later dropped in a plea deal, and Stanger said she has never exposed her two daughters to marijuana.
The only thing she found that relieves the spasms and helps ease the pain is marijuana. "We didn't know what to do," Stanger said. "So we just packed up and started driving to Colorado."
Stanger said there were two big reasons why they moved. Her 3- and 4-year-old daughters also have the disorder. "I think, honestly, that's the worst part," Stanger said. "If it was up to me I could just go away and hide in some corner and just give up, but I have two daughters and I have to stick around long enough for them to research me.
Though her daughters don't need medication at this point, she hopes to help make medical marijuana an option for everyone in the future. She and her husband are pushing for Utah to pass medical marijuana legislation so  they might one day be able to return home.
Check out the video below. What are your thoughts on the medical marijuana refugees? Let us know on social media or in the comments  below.