After being told by California officials to stop listing unlicensed dispensaries on their website, Weedmaps responded with the adult version of: "you're not the boss of me." In a letter that Weedmaps sent to the Bureau of Cannabis Control (BCC), CEO Doug Francis and company President Chris Beals reminded state officials that they are a tech company and that the regulatory body which oversees cannabis sales has no right to regulate their actions.
The company went on to say that under the Communications Decency Act, a federal regulation which covers social media communications, Weedmaps cannot be held responsible for information which is published on their website by a third party, in this case, unlicensed dispensaries.
But Weedmaps wasn't totally smug in their response to California officials. In fact, they offered to help the government in any way they can to ensure that more retailers comply with state regulations. The tech company also went on to say that it had reviewed its own listings and found that businesses had listed their licensing numbers as required, though the state's own records may not accurately reflect the names and licensing numbers as they appear on the website.
Last month, the BCC sent out hundreds of letters to unlicensed retailers and distributors it had ironically located by using Weedmaps. In addition to businesses that deal directly with the plant, authorities also sent cease and desist letters to companies like Weedmaps which list these businesses and allow them to advertise.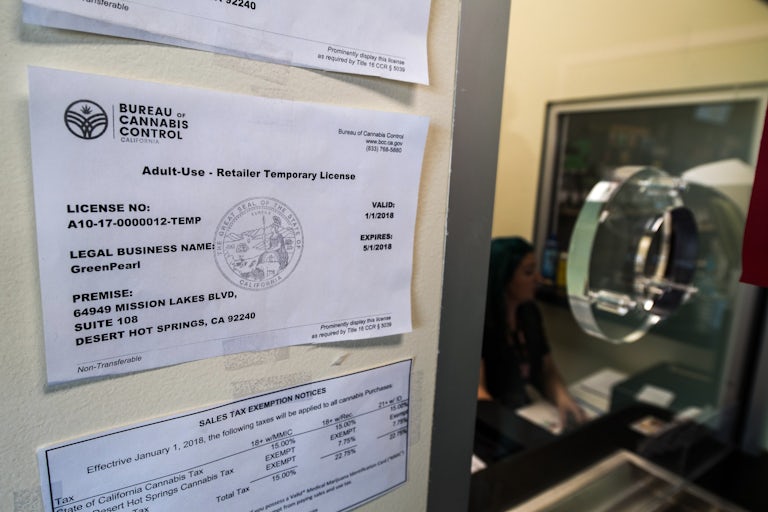 Leafly, a direct competitor, has chosen not to fight back against regulators, announcing that it would no longer list unlicensed retailers and distributors as of March 1, 2018. "The California state government has made clear that only licensed retailers and delivery services may advertise via technology platforms," wrote the company.
In their written response, Weedmaps chose to take issue with the strict regulations the state has put in place, saying that they are partly to blame for the lack of compliance with licensing requirements. Among the roadblocks they cited, the letter points out that, "Nearly 85% of California cities and counties do not permit licensure for cannabis business operators." Weedmaps argues that many of those businesses were in operation before those regulations were established.
Weedmaps also notes the high cost of operating a legal cannabis business, which potential retailers have voiced concern over. That financial burden, some argue, makes it difficult to compete with the black market.
Consequently, many cannabusinesses have been clinging to the old medical regulations for as long as they can before they're finally forced to switch. Some dispensaries also seem to be exploiting a loophole in the system which allows groups of growers and retailers known as cannabis collectives to continue operating under the old system until January of next year.