Chiah Rodriques gets up around five in the morning—that's when it's cool enough to start working on her pot farm in Mendocino County in the summertime. She's also a mother of two; owns a jewelry and clothing boutique in town; and does all the household duties of any homemaker. A typical day includes eight to ten hours of coordinating cannabis distribution and sales, one to three hours in the garden, an hour of bookkeeping and accounting for the boutique, a few hours of after-school activities and meal prep, and a few more hours of work after the kids go to sleep.
She hardly has a moment for herself, a widespread predicament for the women of weed country that's been exacerbated by dozens of additional hours spent working to comply not only with California's new cannabis regulations but also with local regs. The tough transition to California's legal cannabis market has been covered extensively—more than 10,000 cannabis farmers in the Emerald Triangle are anticipated to be left behind. But what often hasn't been covered is the families affected by this transition.
Out in weed country, the only thing arguably harder than being a pot grower is being partners with a pot grower. The onus of this role most commonly falls on the women of the community—mothers, wives, business owners, operations managers, policy wonks, community volunteers, board members, cannabis breeders, and pot growers in their own right.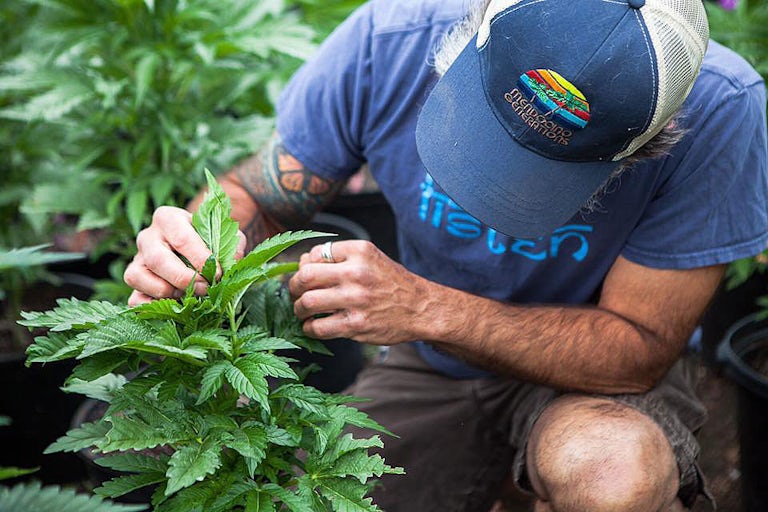 In the Emerald Triangle and surrounding areas, women run the town. "While the men are out in the field, the women are opening restaurants in town so we can eat, they're out there doing political stuff, helping run the hospital, volunteering to help small community schools run," says Becky Crossland, an Emerald Triangle cannabis farmer from Garberville. At the same time, they're co-managing pot farms with their partners, overseeing operations both in the field and behind a computer screen, pouring over California's maze of legal weed regulations, and advocating for better local laws. "This community does not run on growing weed alone," Crossland says.
A farmer in her own right, Rodriques also operates Mendocino Generations, a collective of 60 farms that produce the flowers for Arcanna. These days, in addition to all her daily tasks, Rodriques is trying to navigate the new local track-and-trace program, attend county board of supervisors meetings, work out zoning issues, and plan two to four workshops a month on licensing and compliance for farmers in the collective.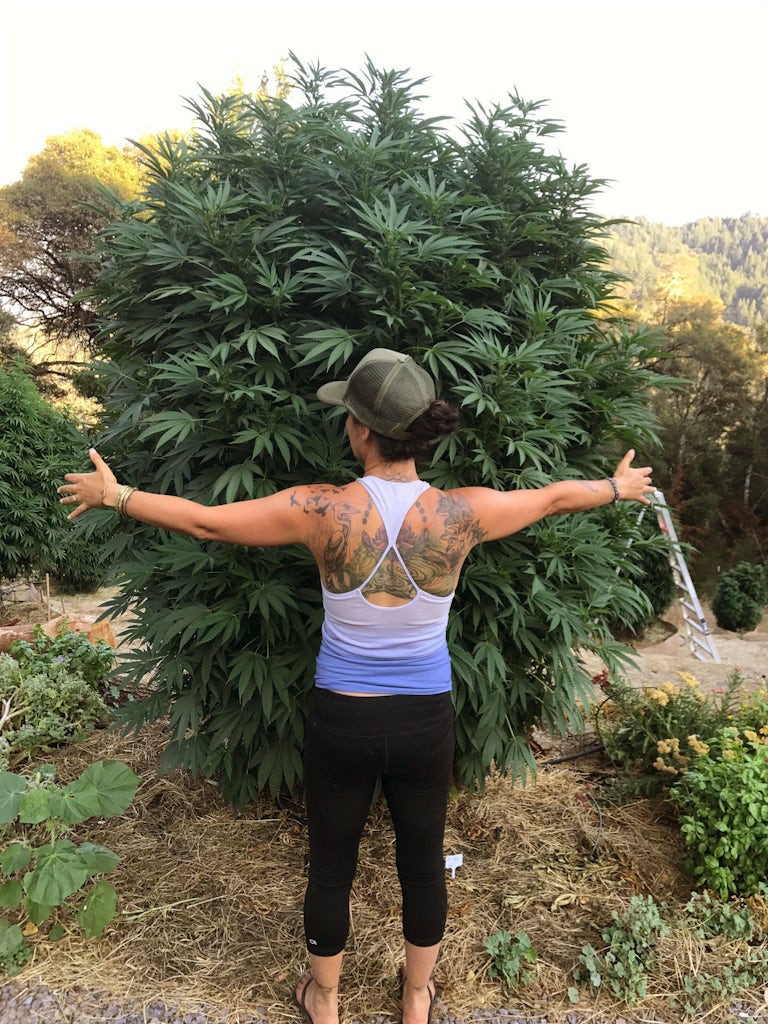 "It's definitely a daily struggle. The stress level is affecting our bodies," she says. "It affects your sleep, so you're extra tired, then drink more caffeine, and you're in a fucked up cycle of trying to balance your energy with things that aren't helping."
The stress has taken a toll on her mental health, as well, though recently Rodriques and her husband haven't even been able to afford therapy together since their sales on flower have been lagging since legalization took effect. The volatility of the cannabis market, Crossland says, has had a serious impact on the well-being of Emerald Triangle families. People have the impression, she feels, that Emerald Triangle cannabis farmers are wealthy when, in reality, they're struggling to stay afloat, especially post-recreational legalization. Just a few years ago, pounds of marijuana in the Emerald Triangle used to sell on the black market for $1200, now they go for as low as $500.
Then, there's the conditions in the Emerald Triangle. Rodriques, her husband, and her older son all suffer from lyme disease, which is common in weed country thanks to a large population of ticks. For most people, antibiotics don't alleviate the chronic illness. Instead, Rodriques has her family on a specific diet, free of gluten, that helps them maintain their health in the face of the disease. Still, it's created a great deal of anxiety for them.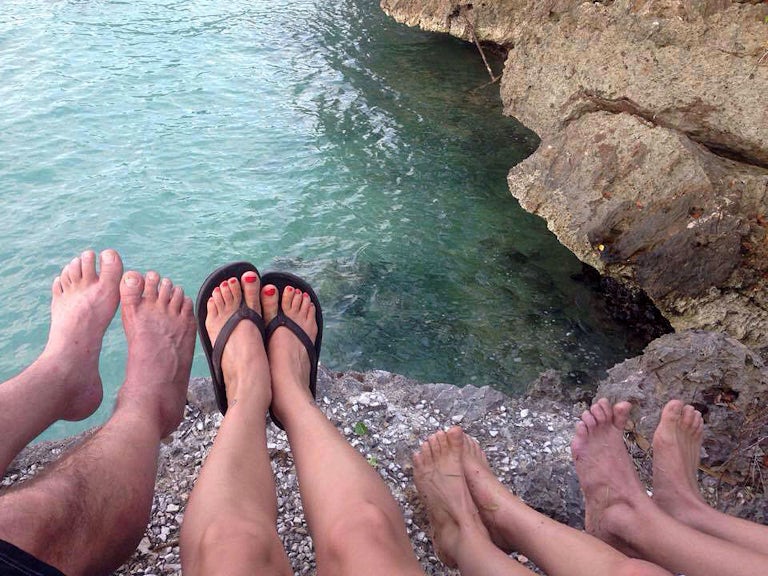 For Rodriques and her husband, it's so rare they have a conversation that isn't about weed that anything else feels like an afterthought. "I have to remind myself to be really present with my family," Rodriques says. "Being more present is a goal of mine." That, and taking more time for herself without feeling selfish or guilty about it. Rodriques' husband never takes time off, either.
"It's vital for us to remember that that's super important," she says. "Whether it's sleeping in one day or flipping through a book that has nothing to do with cannabis or having a conversation that has nothing to do with cannabis farming."
For some Emerald Triangle couples, the work is so consuming that it consumes the marriage altogether, at times ending in divorce. Other times, the stress of the job drives people to drink or use other drugs and pharmaceuticals.
"We love each other deeply but we've questioned if we wanted to continue being in this relationship," says Wendy Kornberg, CEO at Sunnabis and mother of two living in Humboldt. "He quit drinking last year, which helped a lot and it definitely helped me to re-assess and re-prioritize him and us." Like Rodriques, Kornberg also wakes up at the crack of dawn: tending to her kids, the farm, research and development, genetic breeding, business operations, legal compliance, and volunteering at the local school.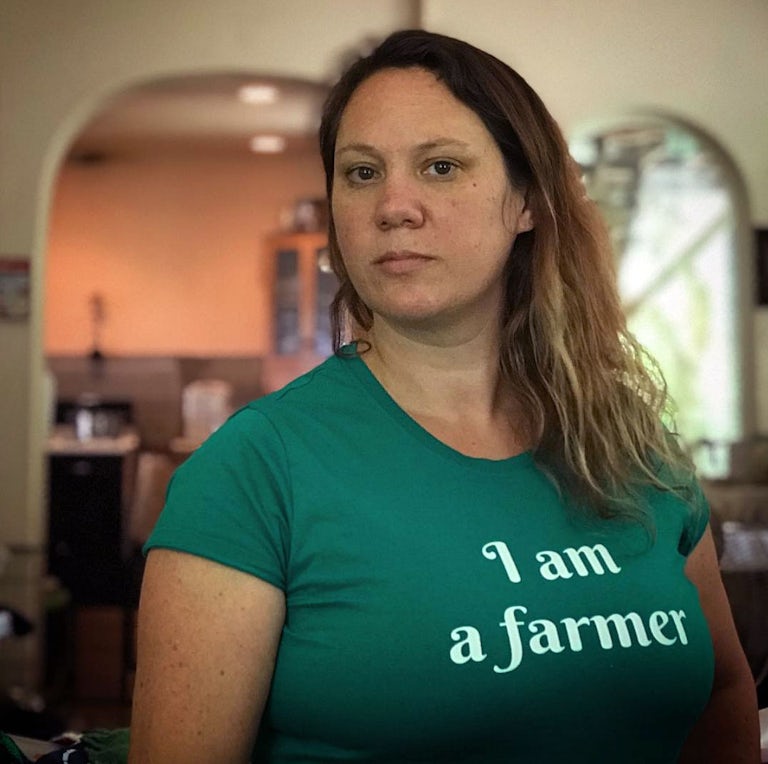 She says she and her "unhusband" often struggle to find time for each other—date night is rare, though she aims to set aside at least one day out of two weekends a month for family time. The couple will head to the beach from Humboldt with their kids, while Kornberg uses that time to forage seaweed for a Korean natural farming method she practices.
"I think the hardest part is because we work together and live together, there's no leaving work at the job place," she says. "You live in the job place and we struggle with that."
That's not to mention the additional stressors, such as sexism in the cannabis industry. Men often refer to Kornberg as "bro" on Instagram, not realizing she's a woman running the account. And on sales and marketing trips, people so often used to defer only to her partner that she stopped bringing him altogether.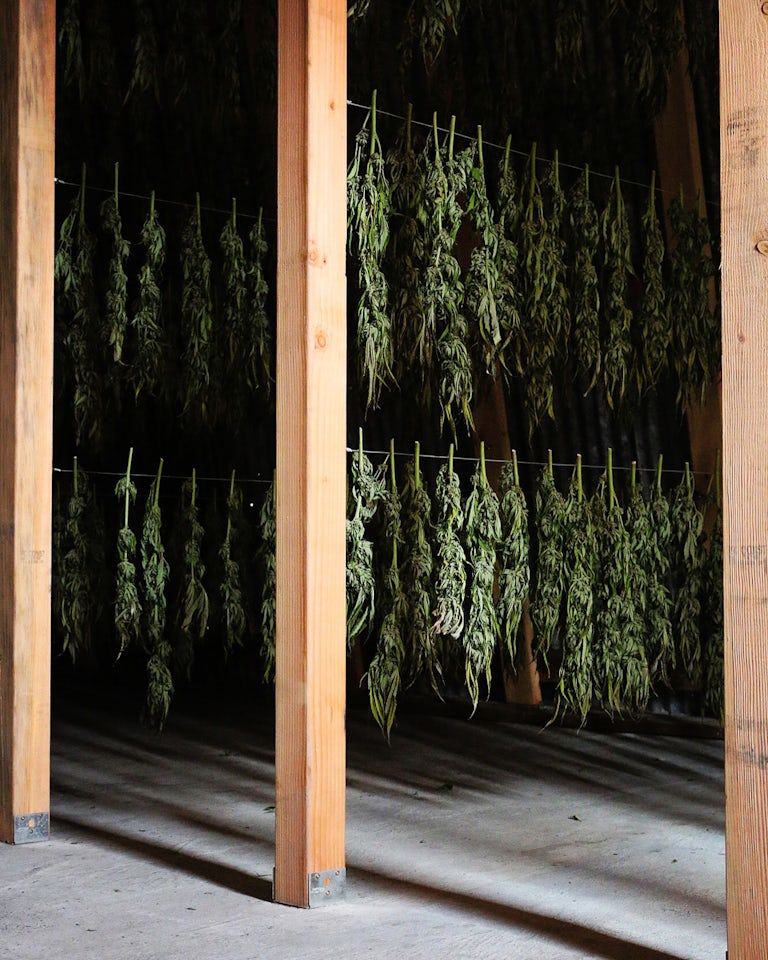 "It's a male-dominated world," she says. "I'd be talking and they'd instantly talk to him, and though he was like, 'Guys you're not getting it, I'm not the dude in charge, she's the dude in charge,' it just became easier to not have him there."
Despite running a business, plowing through compliance, and so forth, as a mom, Kornberg says she's also expected to be at all her kids' school functions: bake for the bake sale, have the house in order, and so forth.
At such an uncertain time in weed history, Emerald Triangle couples-turned-business partners are bending over backward to operate according to the law. With the added responsibility of compliance alongside the regular farm life duties, it's a common complaint among cannabis families that they never get to talk about—let alone think about—anything other than weed.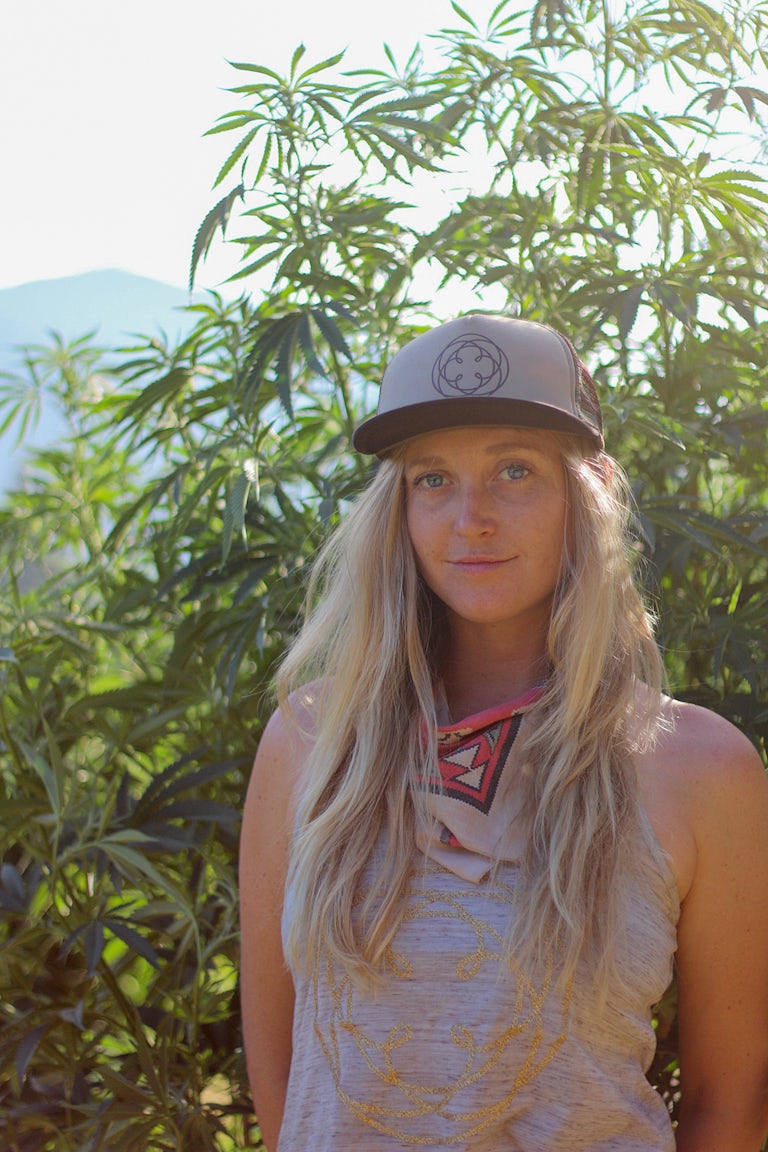 "You can't take the work stress into the relationship," says Jessi Bergsma Rockenbach, co-owner of Terra Vida farms in Humboldt, who works alongside her long-term partner on the farm. "We have a rule: No talking about weed in the bed. And if we're on date night, which is rare, we have a safe word for the dinner table if we go in that direction."