A long-awaited study on legal cannabis' potential impacts on New York state has finally been completed. This week, an anonymous source reportedly told Spectrum News that the study, yet to be released to the public, suggests that New York's criminal justice reform efforts and tax revenues would benefit from cannabis legalization. However, the study reportedly does not include any outright endorsements of legalization.
Recently, Democratic New York Governor Andrew Cuomo released a budget that included funds for the office of public health, in consultation with other agencies, to review the potential impacts that a legal cannabis program could have on the state. Cuomo called this a "feasibility study," suggesting he was considering the measure—a potential break from the hard-line opposition to legal cannabis he had expressed in the past.
It remains unclear when the full report will be released. While Cuomo suggested a couple weeks ago that the report would be released in the coming days, a spokesperson for Cuomo recently told Spectrum News that he hasn't even reviewed it yet and still has an opportunity to "tweak" the report.
Legalizing cannabis in New York has become a popular issue among many of the candidates running for the state's November 6th gubernatorial election. One of the frontrunners, Cynthia Nixon, has made cannabis legalization one of her primary talking points, which has been followed by an increase in donors, endorsements, and voter support.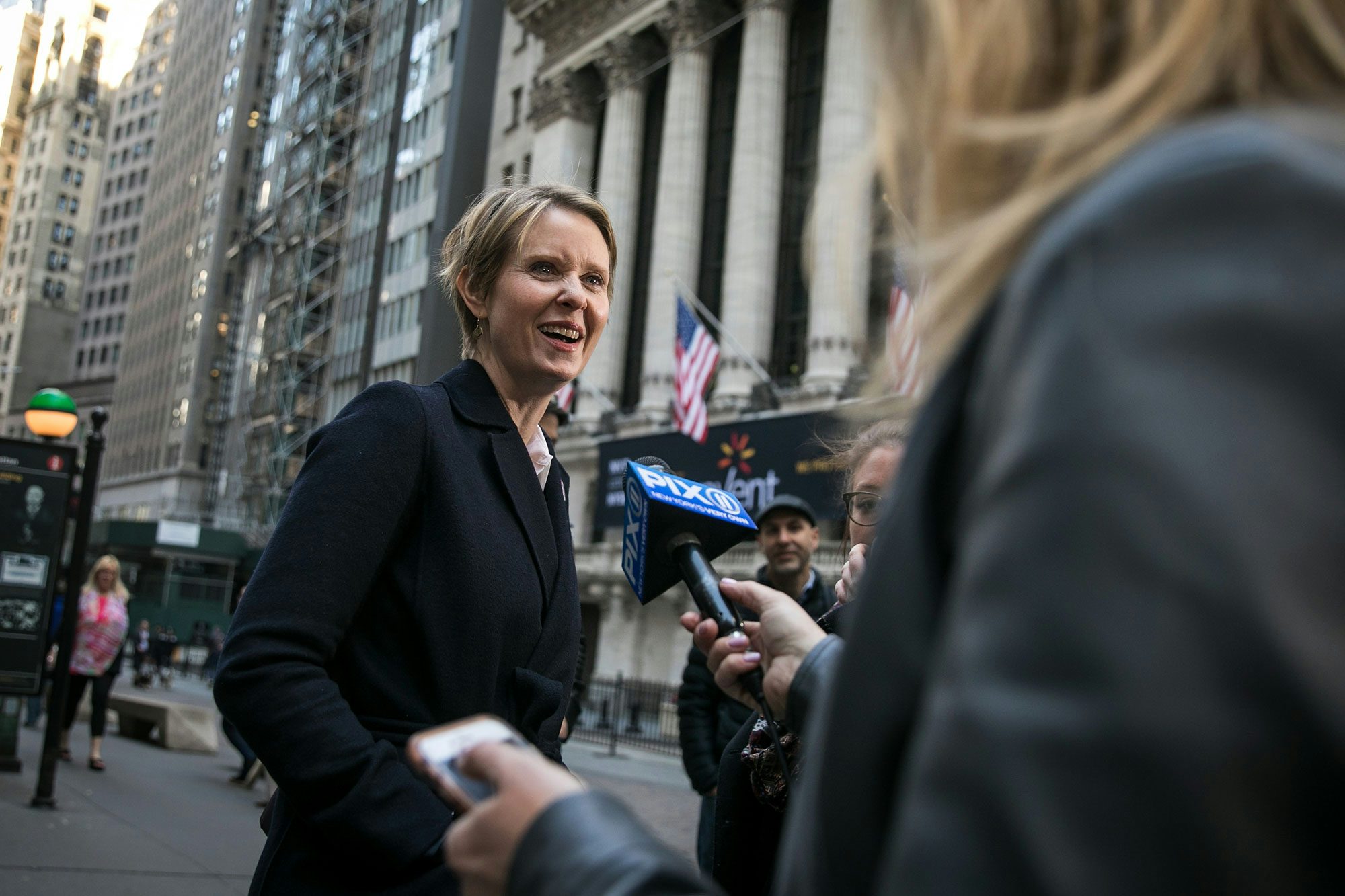 One of Nixon's main reasons for supporting the legalization of cannabis is the need for criminal justice reform in the state due to the vastly disproportionate targeting of Black and Latino people for minor cannabis charges. As Melissa Moore, Deputy State Director for the Drug Policy Alliance, New York, told Herb, 85 percent of those arrested for cannabis in the state are Black or Latino.
According to a Politico report, the New York Police Department (NYPD) arrested over 18,000 people on cannabis charges in 2016, a near 10 percent increase from 2015. Those arrests dropped to just below 17,000 people in 2017, a one percent decrease.
Technically, cannabis flower has been decriminalized in the state for more than three decades. But more recently, the movement to legalize cannabis and stop low-level cannabis arrests has begun to pick up steam.
Just over a week ago, New York City Mayor Bill de Blasio instructed the NYPD not to arrest citizens who are caught smoking cannabis in public. Earlier this month, New York's Democratic Party also officially stated its support for legalizing cannabis.
However, Cuomo's support for legalization remains tepid. When asked for Cuomo's opinion on his party's endorsement of legal cannabis, a party member told the New York Post that "Cuomo is OK with it if it's the party agenda for approval."
Cuomo has served as the governor of New York since 2011 and remains the current Democratic frontrunner in the state's gubernatorial race.