It's unprecedented. Oregon is moving towards becoming the first state to decriminalize personal use amounts of such drugs as heroin, cocaine, methamphetamine, and ecstasy (MDMA). Another bill would lower the penalty for some drug-related property crimes from a felony to a misdemeanor.
Oregon will vote to decriminalize all drugs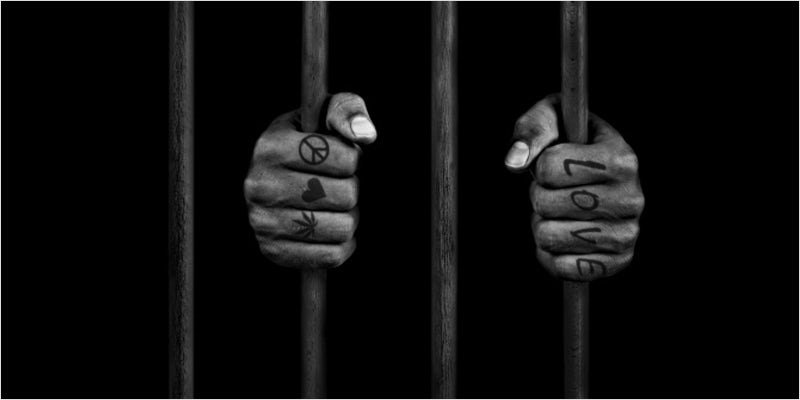 The two landmark bills were approved by the Oregon Legislature last week and will go to Democratic Gov. Kate Brown for her signature, reports The Free Thought Project.
House Bill 378 reduces drug-related property crimes from felonies to misdemeanors. It passed 33-26 in the House and 18-11 in the Senate.
House Bill 2355 would decriminalize at least six drugs, as long as the person doesn't have any prior felonies or more than two prior drug convictions. It passed the House 36-23 and the Senate 20-9.
The criminalization of drugs is a major public policy failure, according to Rep. Mitch Greenlick (D-Portland). Rep. Greenlick said prohibition ignores the fact that addiction to some drugs changes the physical structure of the brain, and should be treated as a health problem.
The current system, he said, labels users as felons, and relegates them to a life of bouncing in and out of the criminal justice system, according to The Lund Report.
We've got to treat people, not put them in prison. It would  be like putting them in the state penitentiary for having diabetes. This is a chronic brain disorder and it needs to be treated this way. – Greenlick
Sen. Jackie Winters (R-Salem), the longest-serving African-American woman in Oregon Senate history, supported both bills. During the Senate hearing, Winters silenced critics by referring to the War On Drugs as "institutional racism."
There is empirical evidence that there are certain things that follow race. We don't like to look at the disparity in our prison system. It is institutional racism … We can pretend it doesn't exist, but it does.
HB 2355 aims to cut down on racial profiling by police. The Criminal Justice Commission said the cops would be required to "collect data on race and other demographic information during law enforcement stops."
The Commission would "have the responsibility to analyze the data to identify any trends showing officers have singled out people with specific qualities such as the color of their skin."
The law enforcement lobby – which contributes heavily to friendly lawmakers – has in the past worked to block prison sentencing reform. But HB 3078 includes a provision that tasks the Criminal Justice Commission with providing local jurisdictions with $7 million for diversion programs.
The bill would also reduce some mandatory minimum sentences for property crimes, and increase the number of prior convictions necessary for an upgrade of charges to a felony.
One of the few Republicans to support HB 3078 said she had received threats as a result. But she noted that keeping families together, and sending drug users to a diversion program for help instead of imprisonment, was what solidified her support.
We are putting addicts and nonviolent offenders into prison. We in the U.S. are 5 percent of the world's population, but 20 percent of the prison population.
First state to decriminalize weed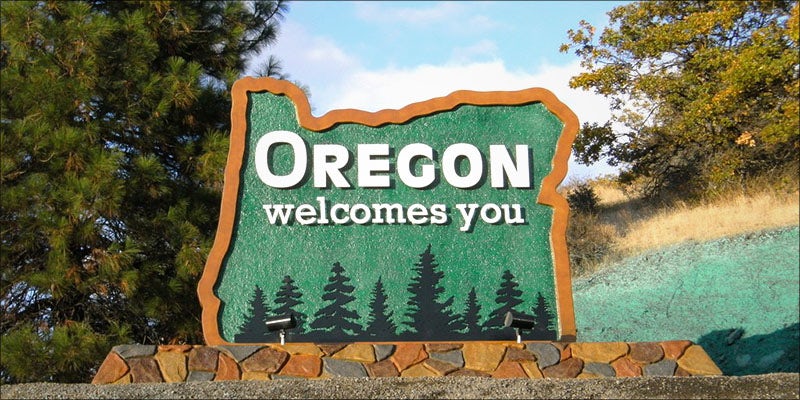 Oregon, back in 1973, was the very first state to decriminalize small amounts of cannabis. State voters legalized medical marijuana in 1998, and recreational use in 2015.
Will other states follow suit on the decriminalization of small amounts of heroin, cocaine, and ecstasy, the way they did on marijuana?
That's possible, as public opinion seems to be finally turning against the bloody, expensive War On Drugs. The British Medical Journal argued last November,
Laws against drug use have harmed people across the world, while stressing that drug addiction should be viewed as a health problem and police involvement must end.
With the United Nations now calling for the worldwide decriminalization of drug use and possession, much as Portugal did back in 2001, it's looking a little more like an actual possibility.