Puerto Rico has become the latest part of the United States to legalize the medicinal use of cannabis. The territory's governor on Sunday signed a bill called the Law to Improve the Study, Development, and Research of Cannabis for Innovation, Applicable Norms and Limits (MEDICINAL Law).
The previous governor didn't go far enough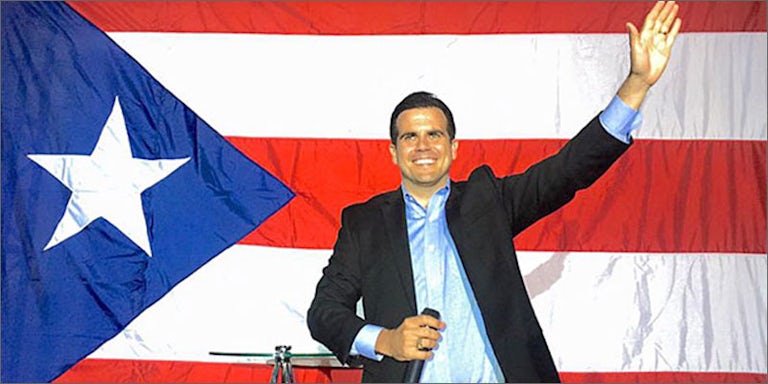 The previous governor on the island signed an executive order in 2015 to legalize medical marijuana, but new Gov. Ricardo Rosselló Nevares said that wasn't enough, saying,
The previous administration ignored the legislative process and, following an executive order, promulgated a regulation without due discussion with all sectors and representatives elected by the people," Gov. Rosselló said after signing the bill into law.

Since this administration began, we have been working to create an effective legal framework for patients and the medical cannabis industry, by legislation and with the input of all experts in the field.

This advanced legislation recognizes medical cannabis as an alternative medical treatment, while maintaining all safeguards to protect the general public.
Rosselló Nevares was a scientist before becoming governor of Puerto Rico. He said the law addresses an important public health issue.
As a scientist, I know firsthand the impact that medicinal cannabis has had on patients with various diseases. The time has come for Puerto Rico to join the flow of countries and states that have created similar legislation.
The bill survived a contentious debate in the National Assembly. It establishes a legal framework for medical cannabis and paves the way for people with cancer and other conditions to avoid prosecution for possession of cannabis and products derived from it.
Tax windfall for cash-strapped Puerto Rico
The new law will mean an estimated $50 million a month for the currently bankrupt Puerto Rico, according to the governor. The island currently has a staggering $74 billion in debt.
Ten percent of tax revenues from medical cannabis sales will go to a major hospital facing financial woes. Other medicines aren't taxed in Puerto Rico, but unfortunately, medical marijuana will be.
The governor said he hopes the medical marijuana industry will create 50,000 jobs on the island. Puerto Rico has 3.2 million people, with an unemployment rate of 12.3 percent.
There are still fines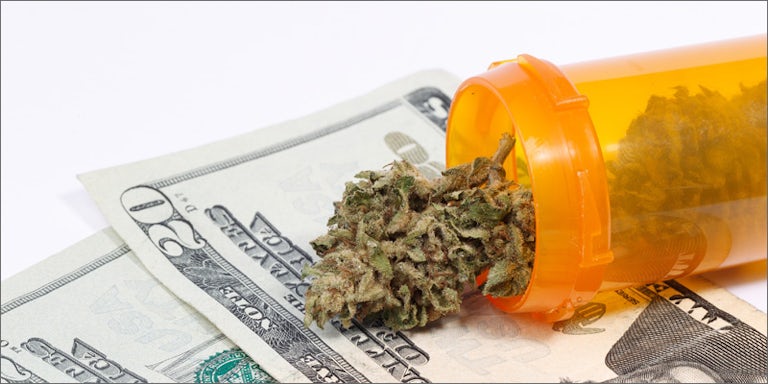 Under the medical marijuana law, there are fines for a range of offenses. These include fines for businesses which sell cannabis to those without a medical authorization card, businesses which don't keep medical marijuana under lock and key, and for growers who don't properly guard their crops.
Half of all money raised through fines for those who violate the rules will go to the University of Puerto Rico, which also has big money problems and is run by the government.
Dispensaries already operating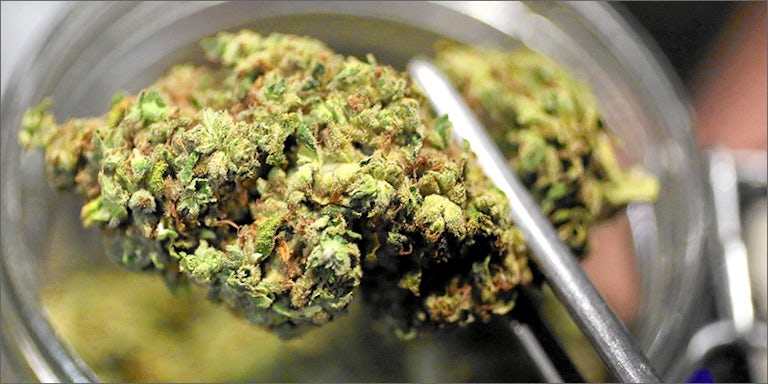 About 20 medical cannabis dispensaries are already operating on the island. The dispensaries started opening for business after Puerto Rico's health department devised industry rules last year.
The new law doesn't allow smokable cannabis, but vaping is permitted, according to Godwin Aldarondo, an attorney in Puerto Rico who specializes in cannabis.
The law includes a reciprocity clause that allows dispensaries to serve patients who hold medical marijuana authorizations from their home states, according to Aldarondo. This could mean the island becomes a tropical tourist mecca for medical marijuana patients.