Los Angeles is home to many things—sun, Hollywood, traffic—but recently it has also become a serious travel destination for foodies.
Whether you're in the mood for tacos or fine dining, you're bound to run into something on these streets that'll fill your aching belly. This list of LA's best munchie spots was compiled with the help of Dominique Crisp, chef and oyster director at L&E Oyster Co. in Silver Lake, and Ren Ostry, director of Trashfish, a Los Angeles-based company offering a seafood dinner box with recipes from local chefs.
LA is a stoner's food dream, explains Crisp,
"You can't go wrong with the strong cultural diversity of LA and its exterior cities. You can find the best tacos and Hispanic food in East LA, the most juicy hot dumplings in Alhambra, and bomb short ribs in Koreatown."
1. Best Fish Taco in Ensenada, Los Feliz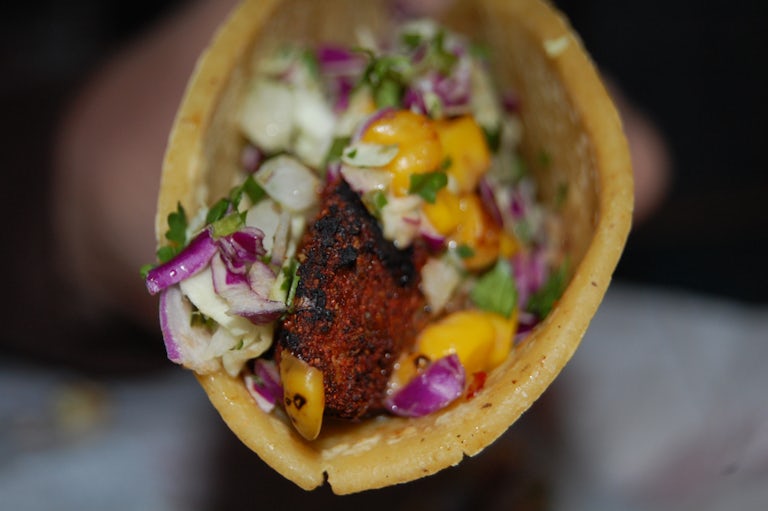 The name says it all. There are two types of tacos available, fish ($1.50) and shrimp ($2.00) and you really can't go wrong with either. Best Fish Taco is low-key BYOB, so you can bring something to drink if you're chill about it.
2. Little Fatty, Mar Vista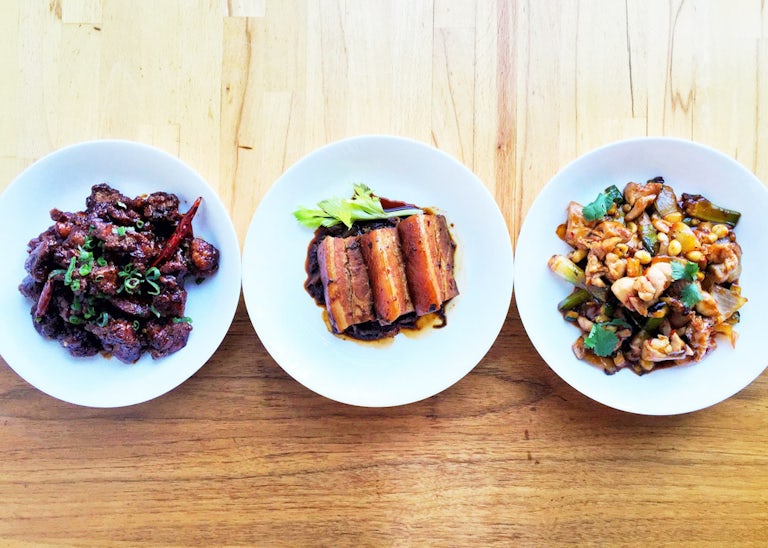 Ostry says she's a fan of Little Fatty's "bold street food," which includes staples like egg rolls and scallion pancakes alongside squid ink xiao long bao and duck pizza. There's even a late-night menu for people who are staying out on the Westside, so don't fret: you can get your deep-fried Hainan chicken until midnight.
3. California Donuts, Koreatown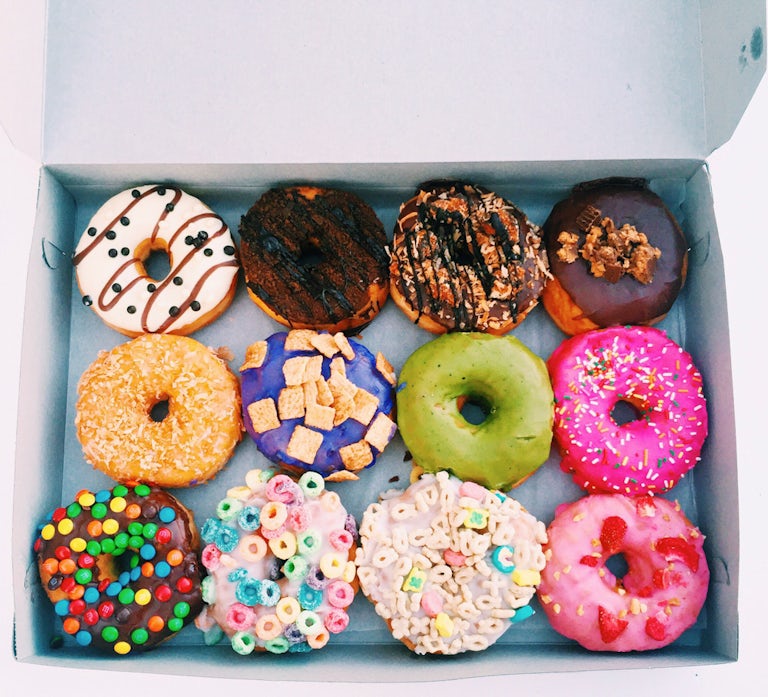 California Donuts certainly plays into the decadent donut craze. The retro, 24/7 outdoor location is a community staple, having been around for over three decades. The specialty donuts—like a plain donut with purple frosting and Cinnamon Toast Crunch on top—clock in at under $3, and a classic donut, including the delicious green-topped matcha green tea donut are $1.25 each. And luckily for those who are out late, the bold coffee is just as affordable.
4. Mexicanos 30-30, Boyle Heights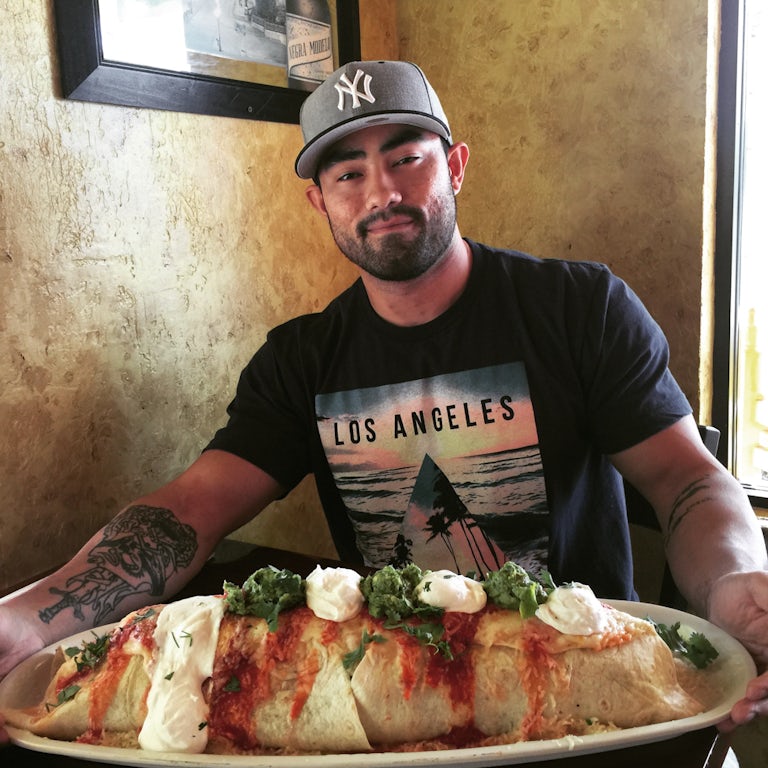 Crisp is a big fan of this place, "a killer family-owned and –operated mega tasty Mexican spot with countless classics on the menu like wet burritos, albondigas, and tostadas. The green sauce is like Mexican ranch with a kick. I could put that shiiiiii on everything."
5. L&E Oyster Co., Silver Lake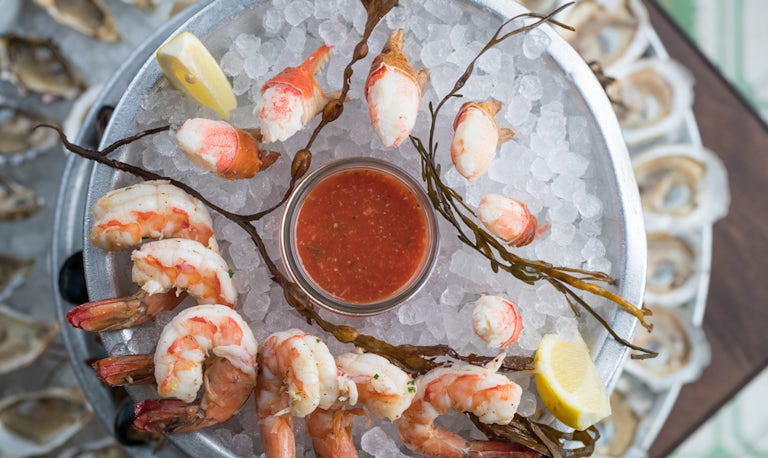 Crisp's own restaurant serves up a full range of "delicious, crunchy munchies." The chef recommends the Corn Fried Popcorn Shrimp on the upstairs menu—it's "gluten free for all those LA dietary friendly stoners"—followed up by the restaurant's renowned fried oysters. If you're looking for something secret ask for the Chowder Fries, an off-menu item with cheese and chorizo. "It'll blow anyone's mind," says Crisp.
6. B.S. Taqueria, Downtown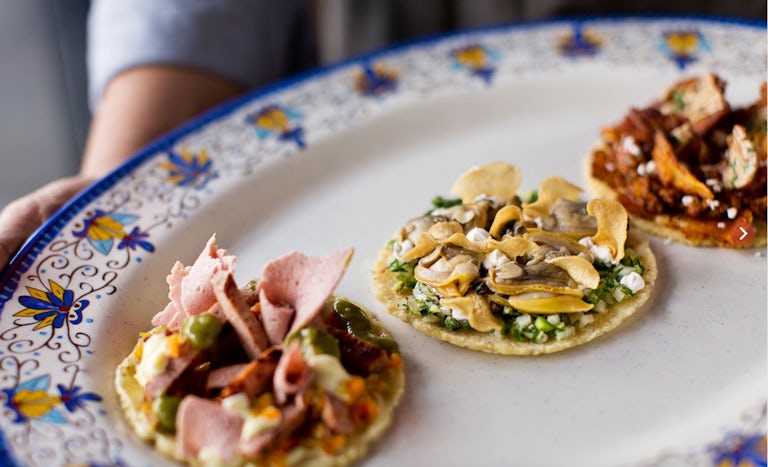 Headed up by chef Ray Garcia, B.S. Taqueria serves up unconventional plays on traditional Mexican fare. The grilled corn with guajillo butter and cotija is to die for, especially when paired with a couple of their $4-6 tacos.
7. Cliff's Edge, Silver Lake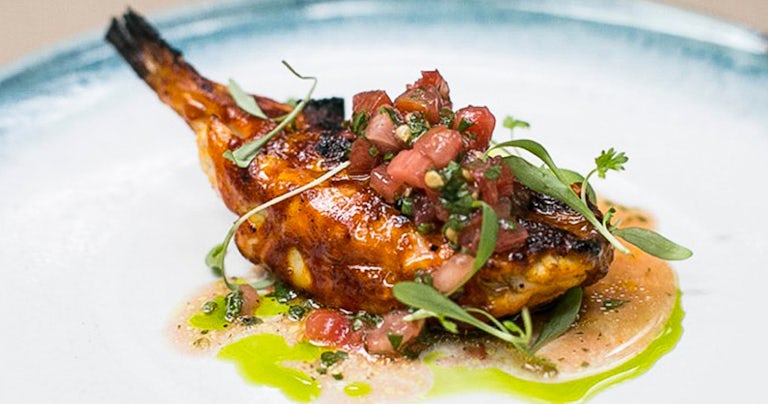 Ostry recommends this scenic treehouse restaurant for locally sourced brunch or dinner as well as an extensive selection of wines. The restaurant offers a daily selection of oysters—six for $18—as well as a roster of cured meats and larger plates like crispy whole branzino.
8. KazuNori, Downtown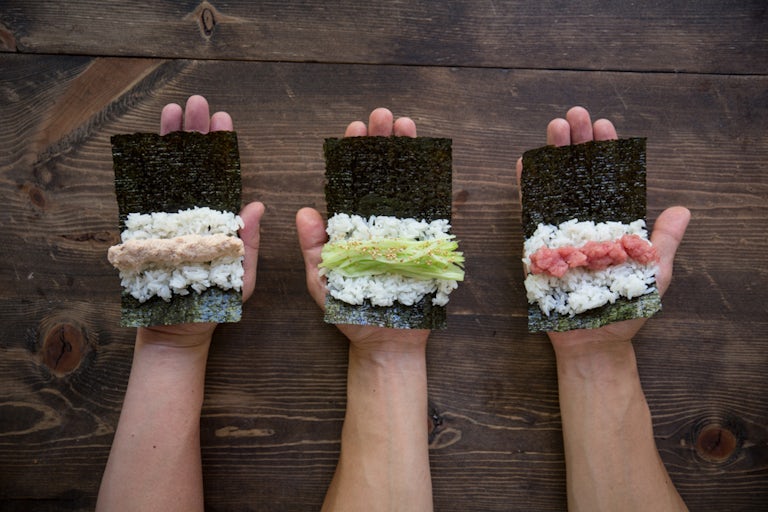 "For the skinny stoners," says Crisp, "the hand roll spot KazuNori is a must-stop." An offshoot of Kazunori and Tom Nozawa's restaurant Sugarfish, the restaurant offers a la carte and set menu hand rolls made with fillings ranging from salmon to yamaimo. If you're not looking for hand rolls you might not find much to eat here, but you could keep yourself busy drinking the house nigori.
9. Far East Plaza, Chinatown
This is Crisp's favorite hub, serving up everything "from coffee to ice cream to Howlin' Ray's fried chicken, to the best Filipino food from my boys at Lasa—you can't go wrong with the one-stop plaza." So if you're feeling too baked to really walk around but still want a full-bellied experience, head over to Chinatown.
10. Starry Kitchen (at Button Mash), Silver Lake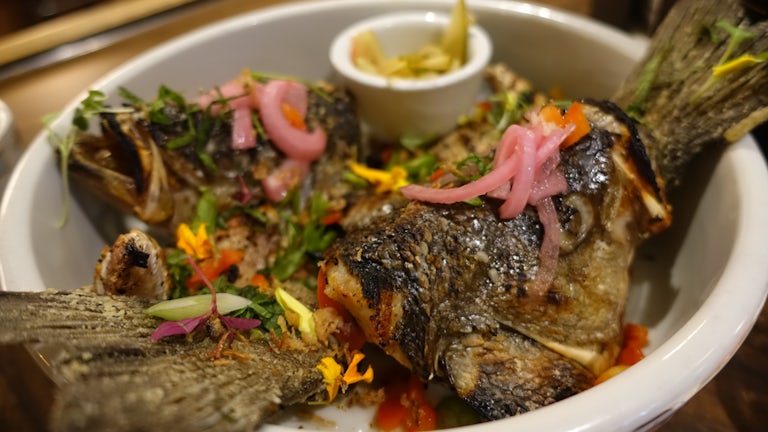 Executive chef Thi Tran and his wife Nguyen opened Starry Kitchen as an illegal, underground restaurant out of the back of their apartment. Since going legit and joining up with barcade Button Mash in Silver Lake, Tran has held a series of secret "Chinese herb and marijuana" dinners for the medicated foodie set.
Though the regular offerings won't get you stoned, they'll fix your munchies right up. In addition to a solid double cheeseburger, Starry Kitchen also serves up a braised Coca-Cola jackfruit sandwich and double-fried tangy chicken wings.