If you're new to vaping, getting all the essentials can be a little expensive. With all the options available on the market it can be a struggle to find the vape and accessories you need for a reasonable price. Luckily, it's possible to put your own vape starter kit together for less than $100.
Building your own vape starter kit is cheaper and has more options.
By building your vaping kit yourself, you can decide what vape and accessories suit you best. Mix-and-matching your own kit is cheaper because you'll only be paying for what you'll need and use. To make the process easy, we've matched together our favorite vapes and accessories for dry herb lovers, concentrate enthusiasts and people who want to marry the two in one device. Here's a look at the best vape starter kit options for less than $100.
The ultimate vape starter kit for dry herb lovers.
This vape starter kit matches the Atmos Jump dry herb vaporizer with the Aerospaced 4-Piece Grinder and CVault Storage Container. The Atmos Jump is a sleek, one-button vape pen that features a powerful 1200mAh battery and a good sized heating chamber. It delivers smooth vapor and a big buzz. A charger and cleaning brush are included, so you don't have to worry about picking up extra supplies and taking a hit in your wallet.
It's important to bust up your buds in a good grinder before vaping. The Aerospaced 4-Piece Grinder grinds up dry herbs with ease so that they vaporize more evenly. This bottommost layer of this grinder is a kief collector. You can sprinkle kief into your vape for an extra buzz whenever you need it. Waste not want not!
The CVault Storage Container is key to a successful sesh. This container offers food grade, airtight sealed storage to keep your dry herbs fresh. The fresher your flowers, the better they'll taste when vaporized. This storage container is the key to saving money on weed because it prevents your stash from going to waste due to drying up and molding. The total of this vape starter kit comes to $90.90.
The best vape starter kit for concentrate enthusiasts.
If you're looking for a reasonably priced way to dab on the go, this vape starter kit is perfect for you. This kit pairs the Pulsar APX Wax Vaporizer with EDIT Collection's Silicone Concentrate Jar. The Pulsar APX Vaporizer packs a massive high by vaporizing concentrates in just five seconds. It can fit comfortably in your pocket or purse. You'll get the most bang for your buck if you clean your Pulsar APX now and then. Luckily, you don't need anything special except the included cleaning brush to keep this vape in working order.
The Silicone Concentrate Jar from EDIT Collection makes dabbing on the go even more hassle-free by storing your waxy concentrates. This little container is made from food-grade silicone to keep your wax fresh and prevent any spillage. This vape starter kit rings in at just $72.74.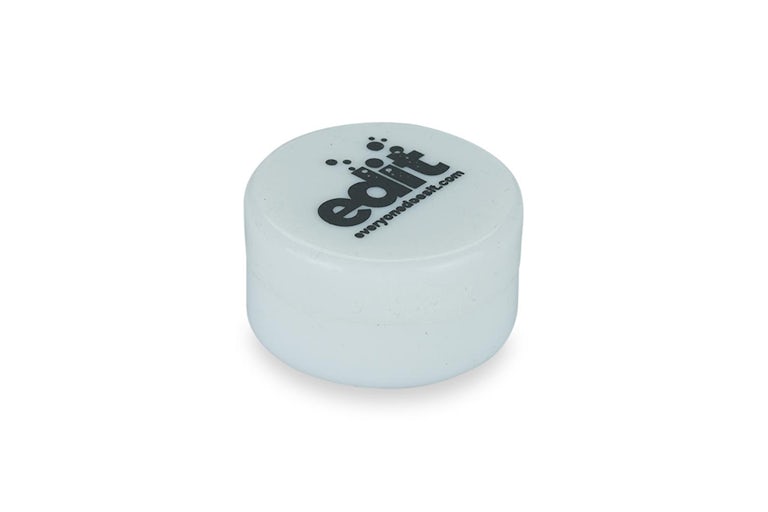 The all-in-one vape starter kit for dry herbs and concentrates.
If you don't want to choose between dry herbs and concentrates, then this vape starter kit is your ideal match. This kit brings the Flowermate V5, Higher Standards ISO Pure cleaner, and the Aerospaced 3-Piece Grinder together for an epic sesh. The Flowermate V5 vaporizer features a large ceramic heating chamber and glass mouthpiece that deliver smooth, tasty vapor on each draw, regardless of what you vape. Soak the chamber and the mouthpiece in Higher Standards ISO Pure vape cleaner to get rid of the resin and build up. This'll provide a smoother sesh with better taste, and it'll extend the life of your vape.
Of course, if you're vaping dry herbs, they should be ground up before packing them into the chamber. The Aerospaced Acrylic 3-Piece Grinder will chop up your flowers for a more consistent sesh and smoother buzz. This handy grinder doubles as a storage case so you can keep your waxes in the bottom layer. It comes in lots of colors, so you're guaranteed to find one you like. This vape starter kit sits at a reasonable $87.45.
These are the best vape starter kit options for dry herb lovers, concentrate enthusiasts and weed lovers who can't pick one or the other. These mix-and-match kits will keep you elevated for less than $100, which means you can spend more dough on the weed itself.