Alberta has opted for the federal government's standard, allowing those who are 18-years and older to legally purchase and possess cannabis in the province. All you'll need is an ID and whatever method of payment you like because federal legalization means that you can even buy your weed with a credit card.
For a catch-all FAQ on Alberta, all the info you'll need can be found on the Alberta government's website, but we've put together a quick rundown here.
Dispensaries in Alberta 
Alberta is one of the lucky provinces that will have both private as well as government-run retail options available on day one. Unfortunately, for the time being only 17 locations have been approved for licenses, with two in Calgary, three in Medicine Hat and six in the Edmonton area.
In early October, Alberta Gaming Liquor and Cannabis (AGLC) released a list of those licensed locations, they are:
Daily Blaze in Stony Plain; Green Exchange, Westside Weed and Waldo's 420 Store in Medicine Hat; five Nova Cannabis locations in Spruce Grove, Calgary and Edmonton; Cannabis House in Edmonton; 420 Premium Market in Calgary; Small Town Buds in Devon; Numo Cannabis Corp. in Edmonton; three Fire & Flower locations in Edmonton, St Albert and Fort Saskatchewan; and Alternative Greens in Edmonton.
For those who are left with a bit of a drive, don't worry because the province expects to license up to 250 brick-and-mortar locations, more than 100 in Calgary alone, within the first year and hundreds more have applied.
How Much Does Weed Cost in Alberta?
While prices after legalization are generally expected to drop, the price of legal weed as of legalization day, according to Alberta Cannabis—the province's only legal online retailer—ranges from around $29.99 per 3.5g orders to up to $48.99 per 3.5g for more high-quality strains.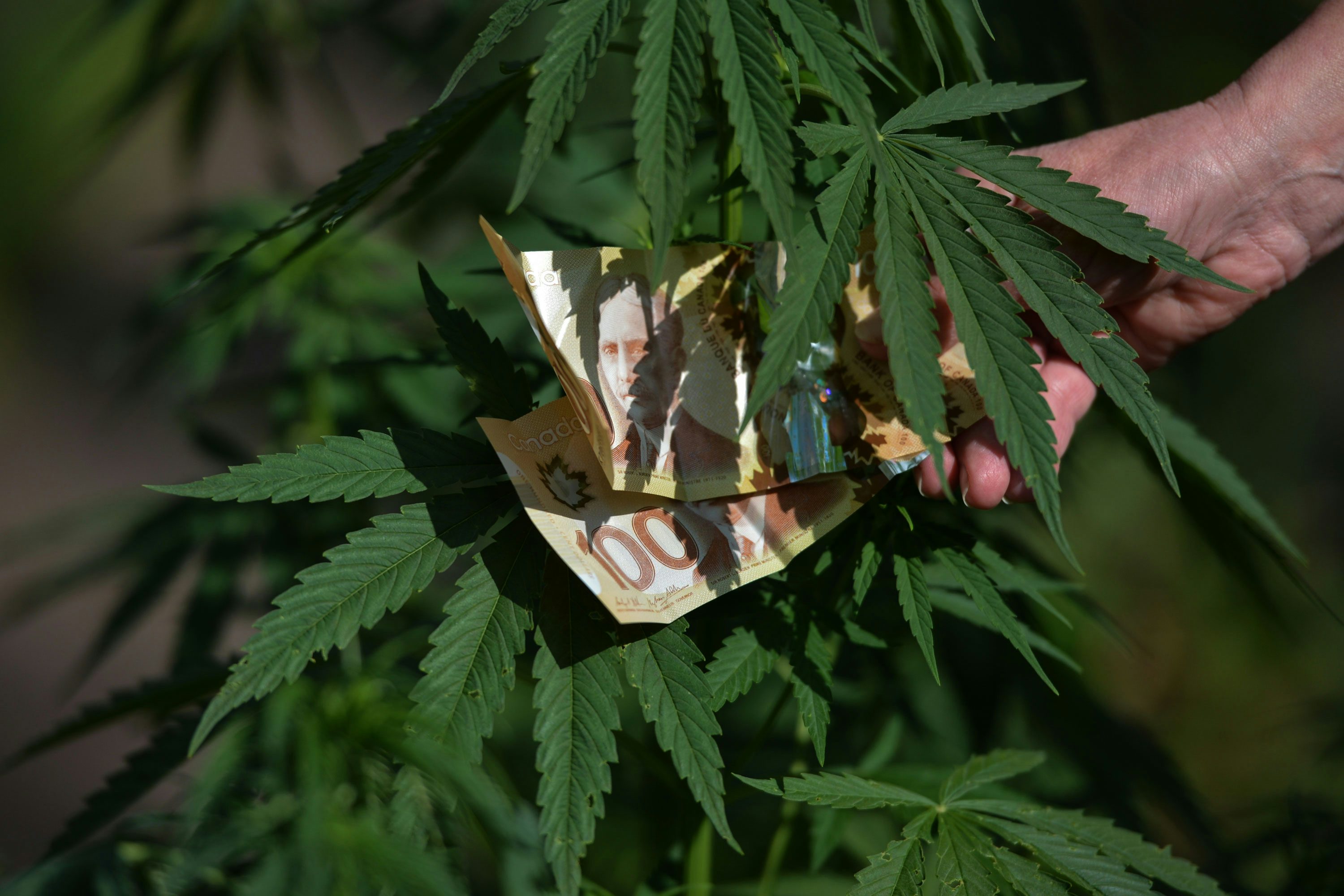 Can I Buy Weed Online in Alberta?
The AGLC will be the only legal retailer of cannabis online in the province of Alberta. This policy is consistent with other provinces who have set up similar delivery services. On the bright side, initial reviews say that there is a broad selection as the province is working with 15 licensed producers to supply its online store.
The downside to ordering your weed online is that it will require a more rigorous process with multiple ID checks to ensure that the person ordering is of legal age. As a result, you can expect to provide proof of identification at the time that you order as well as your date of birth and address. In this case, you will have to provide an Alberta address, so visitors from out of town are better off going into a store. In fact, for those who value their privacy, you may want to make the trip to a retail location since the proof of identification portion of the ordering process also comes with a background check.
The system has a number of backup plans which includes going down to your local post office and providing your proof of ID in the event that they are not able to confirm that info online. Most importantly, the government will make sure you get your weed, the question of when you get it, however, will be up to Canada Post.
Though—again—ordering online may be more hassle than it's worth since you will have to make sure that you or someone of legal age is home to pick up the package and provide an ID one last time. Couriers will not leave the package at your door like Amazon does and if no one is home to receive it, you'll have to make a trip to the post office at which point you might as well have gone to the dispensary.
How Much Weed Can I Buy in Alberta? 
In Alberta, you will be allowed to purchase and possess up to 30 grams. You will be able to consume it anywhere that cigarette consumption is allowed. Unfortunately, the government has said that it will not allow for the licensing of cannabis lounges until regulations surrounding edibles have been fully established, a process which could take months if not years. In Colorado, for example, lawmakers are still trying to come up with regulations regarding public consumption six years after voters approved the legalization of recreational cannabis sales.
Can I Grow My Own Weed in Alberta? 
When it comes to growing your own, this is another area in which Alberta simply adopted the federal regulations as their own. Residents will be allowed to grow up to four plants of their own. But home grows will only be allowed to grow indoors because the province believes that outdoor weed is more easily accessible to children (how the children would know to trim and cure the cannabis is a mystery to us).
The indoor grow regulations could present a bit of a problem for some, especially those who rent rather than own a home. According to the provincial government's guidelines, landlords are allowed to ban smoking and growing in apartments, but "these restrictions should be clearly set out in the rental agreement."
So whether you're allowed to grow will depend on where you rent, yet as the government's guidelines point out, "Non-smoking consumption…may be permitted, but renters and condo occupants should check applicable rules."
For more information on where to buy legal weed in Canada, check out Herb's complete guide.