Getting legal marijuana in California is easier than you might think. Just a short medical consultation, and you can enjoy all of the best herbs from the motherland of legalization. The state has made it so accessible, in fact, some dispensaries even offer free gifts for first-time visitors.
It's no secret, California is home to some of the most impressive marijuana in the country. After years of perfecting the system, growers have created potent medications; each unique strain crafted and designed to help with specific illnesses. All it takes is a recommendation and signature from a local doctor to gain access to the world of legal weed; a task that can now be completed in thirty minutes or less.
Visiting A Medical Marijuana Physician
The first step in receiving legal weed is to visit a licensed, CA doctor. Scheduling an appointment might speed up the process, but walk-ins are welcomed at most offices, with very little time spent waiting. It's not even necessary to be a resident of the state or to have insurance, but be sure to bring identification and money to pay for the office visit, usually $45-$75.
There are many doctors to choose from, and many medical conditions being treated with the use of marijuana. Anyone suffering from anxiety and depression to glaucoma, epilepsy and cancer has a plausible reason to gain access to a medical marijuana card.
During the consult, the doctor will review what strains and dosages best fit a specific situation. Since medical marijuana is much stronger than what most people are used to, it is very important to listen to the doctor's advice. The benefits of incorporating wax or edibles may also be discussed.
Receive Your Medical Marijuana Card, Or Not
After feeling confident with a diagnosis, the physician will write a marijuana recommendation, which is essentially a prescription. A medical marijuana card can be received. Except, you don't even need a real, physical card to get the weed. The actual medical marijuana card has become more of a novelty item, or keepsake, for tourists.
To begin enjoying the benefits of medical marijuana dispensaries, all you need is a written recommendation with the doctor's signature on it. The option to choose to take just the paper, and not having to get a physical card, speeds up the process of getting to the goods.
Choose A Dispensary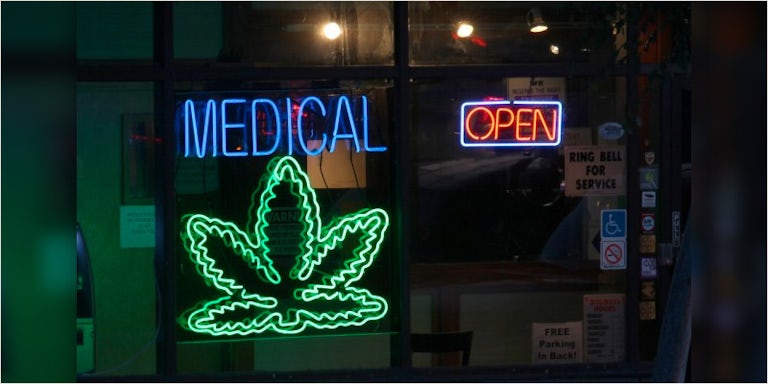 With a few hundred options, it should be no problem finding a local dispensary. Chances are, the prescribing doctor will be able to offer a suggestion. Some dispensaries even offer a free pre-rolled joint or edible to new patients, so be sure to ask about any specials for newbies.
If visiting from another state, it is important to make sure the chosen dispensary services out-of-state patients, as some don't. Remember that dispensaries are professional establishments, and should be treated as such. Many employees will not tolerate patients referring to use in any way other than for medical reasons. They can choose to refuse service if they believe their products are being used to break the law.
Always keep your identification handy. Carry that around, along with a little common sense, and you can enjoy medical marijuana in less than thirty minutes in California.
What do you think about the ease of receiving legal marijuana in CA? Let us on social media or in the comments below.