People turn to medical cannabis for various reasons over the course of their lives. From a strained muscle to anxiety, Parkinson's to fibromyalgia, cannabis can be an alternative therapy for a variety of health issues.
Interpreting the Access to Cannabis for Medical Purposes Regulations can be tough and can leave people feeling confused, regardless of whether they are an experienced cannabis consumer or simply wanting to learn how cannabis can fit into their life.
There are over one hundred Licensed Producers of medical cannabis in Canada. One of the newest LP's in the market – Solace Health – has recently launched the Solace Health Marketplace, a centralized destination for patients to access information and support regarding medical cannabis, as well as a diverse selection of cannabis products and accessories to support patient wellness.
With so many LPs in the market, and many more anticipated to enter, the options for the consumers are strong but the chaos of choice can sometimes be tough to navigate. That's why Herb has prepared this useful guide to help you pick the right Licensed Producer for your medical cannabis needs.
Advice on researching your own option
Research Your Licensed Producer Options, Including Solace Health, a Canadian Licensed Medical Cannabis and Services Provider for Canadian Patients

Discover More Strains: Use

Herb's enormous database

of strain information to learn and discover the wealth of options available to you. Browse our database by how you'd like to feel, or the particular remedy you're seeking.

Review Licensed Producer Menus: Once you've found some strains that appeal to you, you can check the various Licensed Producers to see what their menus have to offer before signing up as a patient. Be sure to check the prices, as different LPs will sometimes price their strains differently — and make sure you find a price point that's right for you.

Talk to a Professional: When in doubt, you should always look to draw on the knowledge of an experienced cannabis professional. Solace Health's new Marketplace gives you access to healthcare professionals through their affiliate, Terra Health Network. These trained professionals have the knowledge to help you discover different cannabis strains, including the effects they may have on the body and the symptoms they may relieve. In addition, they will even be able to suggest different methods such as dried flower vaporizing or oils, as well as dosing strategies for each patient.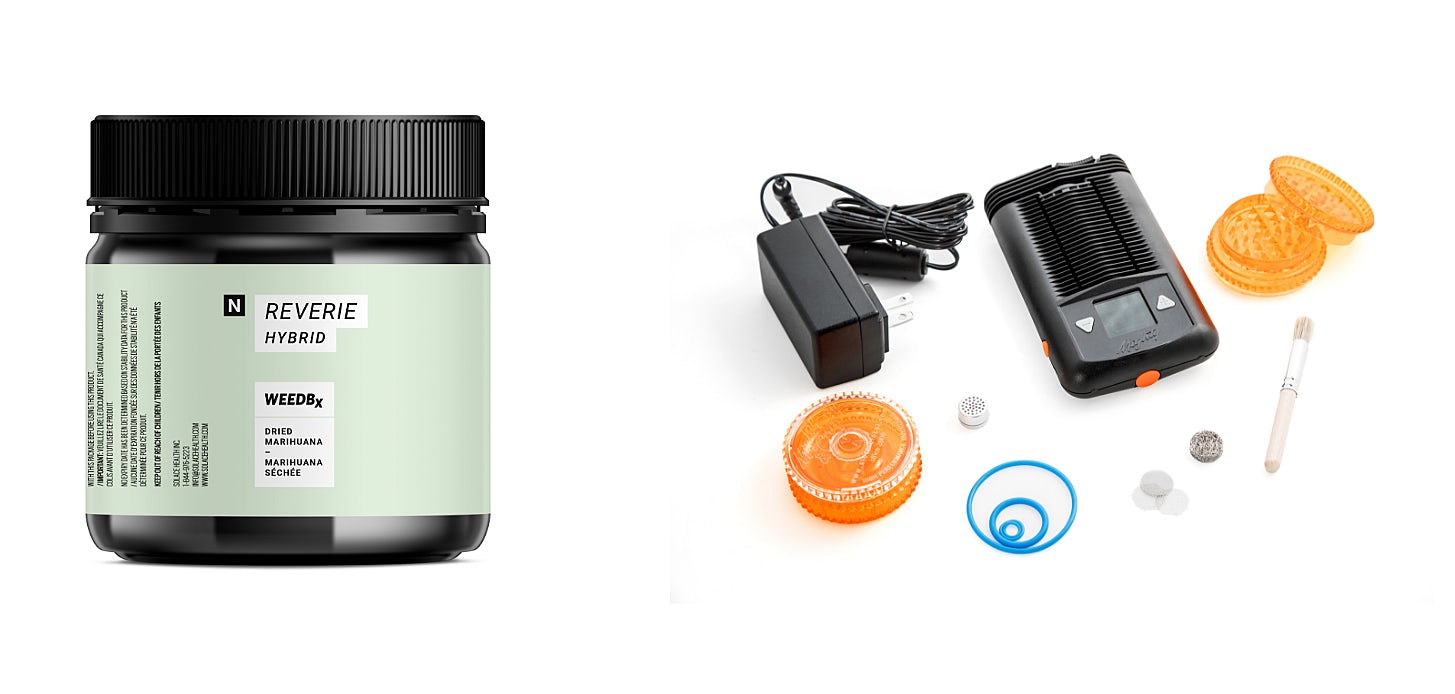 Photo courtesy of Solace Health
Register with the Licensed Producer of Your Choice
A healthcare provider may grant you a document containing several key pieces of information. Once acquired, you can submit this document to the Licensed Producer of your choice. Make sure your Medical Document includes the following information:
Your name and date of birth

Your daily recommended amount of cannabis

Your prescription duration

The healthcare provider's name, address, phone number and license number

A dated signature and confirmation that the document is accurate
You can submit this form directly to a Licensed Producer of medical cannabis, along with a registration form that they will provide you. Make sure you send these documents to the LP, and not to Health Canada or any other health agency.
Order From Your Medical Cannabis Licensed Producer
Pending your authorization, you can order your medical cannabis directly to your door. The professionals at Solace Health can provide additional support, education and product recommendations to make sure you experience the full benefits of medical cannabis.
Looking to choose, switch or simply ask questions about licensed producers of medical cannabis in Canada? Check out the Solace Health's new Marketplace or contact Terra Health Network for help obtaining a medical document.