Clearly, a lot has changed since 2010. Back then, recreational marijuana wasn't legal anywhere in the U.S. and only 14 states had legalized medical marijuana.
At the time, Scrubs creator, Bill Lawrence, wanted to be at the forefront of the conversation when he created an episode about a cancer patient who was using medical marijuana to cope with the symptoms of chemotherapy. But, according to a recent interview with the show's actor, Zach Braff, ABC wasn't having it.
"We only shot one thing ever that Bill had to throw out, " Braff said at Vulture Fest Los Angeles, where the cast recently reunited. "That many years ago, they were like, 'Medicinal marijuana? Get the hell out of here!'"
Lawrence allegedly protested, trying to show the network that it was being unfairly biased against marijuana.
"To make a point, I said, 'What if the patient was a virgin and decided they want to have sex for the first time and Carla and Elliot wanted to go looking for a male prostitute for him?' They said, 'Oh, that's fine.' We could get a prostitute, just not medicinal marijuana."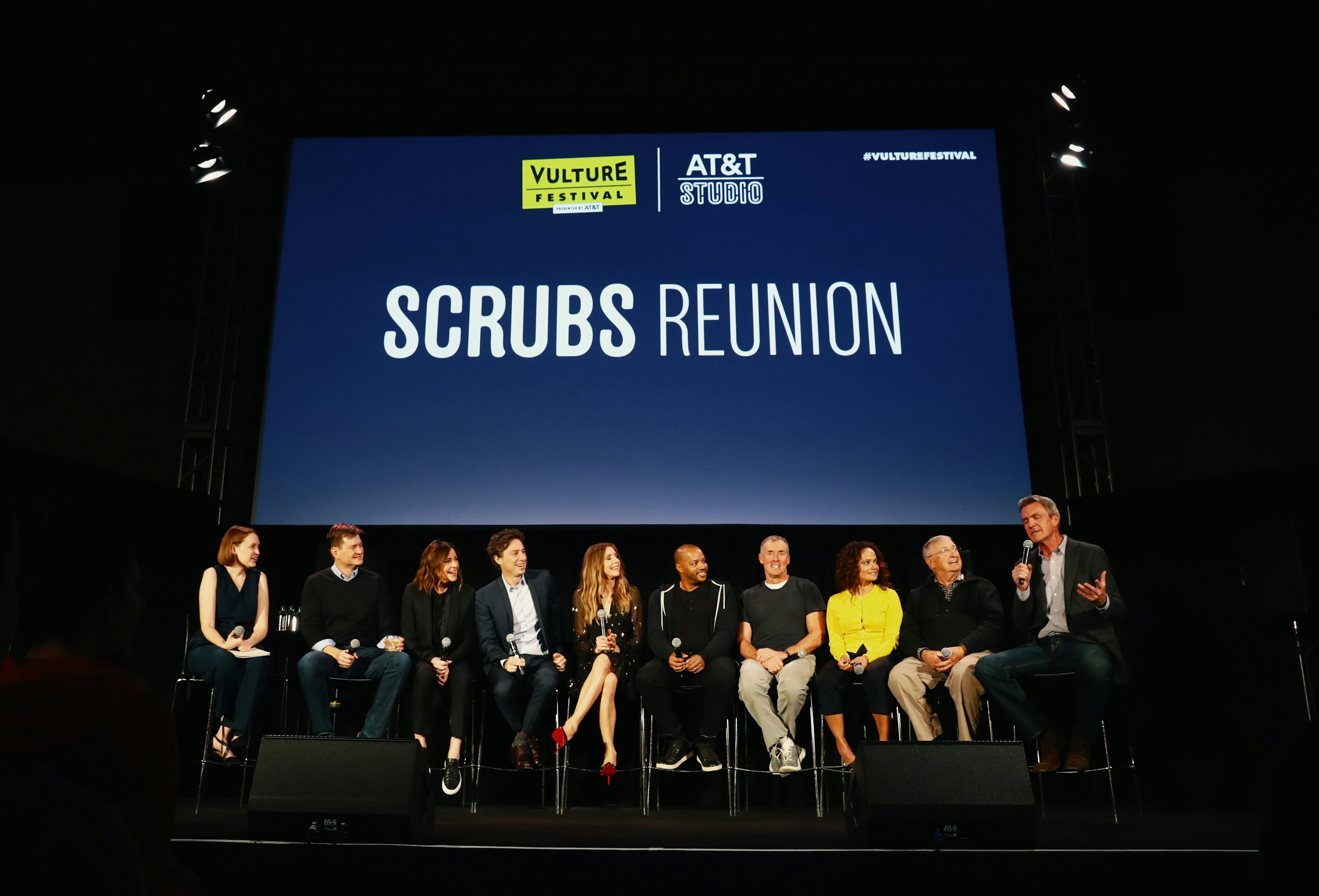 Cancer patients have been using cannabis to cope with the symptoms of chemotherapy for decades, long before it was legalized for medical purposes. But from 2001-2010, when Scrubs was running, there was no significant research backing its efficacy. The first large-scale study looking at cannabis as an alternative to opioids among cancer patients for symptoms like nausea and a lack of appetite was published in 2018.
Along with the growing acceptance of medical cannabis nationwide, more major TV networks have begun to create shows about cannabis, but even those tend to be sitcoms making light of recreational use. ABC seems to have missed an opportunity to be a pioneer, but, then again, it's no surprise that the network, owned by Disney, opted to play it safe.
In 2010, 54 percent of Democrats and 29 percent of Republicans supported the legalization of marijuana, according to Gallup. That compares to 75 percent of Democrats and 53 percent of Republicans today.