Last September, Pete Davidson announced that he has officially quit, quitting weed. The active cast member of Saturday Night Live explained the rationale behind retracting the stance he held on his personal and medical cannabis use as a guest on Howard Stern.
Davidson told Stern that the reason he decided to continue smoking had to do with incorrectly self-diagnosing his cannabis use as a substance abuse problem. He states that it was actually a mental-health condition, known as Borderline Personality Disorder.
Last year, Pete Davidson shared a now-deleted post on Instagram with a caption addressed to his fans, stating that his absence from the public eye was due to a decision to stop using cannabis.
"Just wanted to let you guys know I'm okay," the post's caption reads, "I know I've kinda been missing, on social media and on the show. I quit drugs and am happy and sober for the first time in 8 years."
However, it seems the grass is actually greener on the other side. Hot New Hip Hop reports that Davidson decided to go green again, prior to his appearance on Stern, citing physical and mental health as reasons.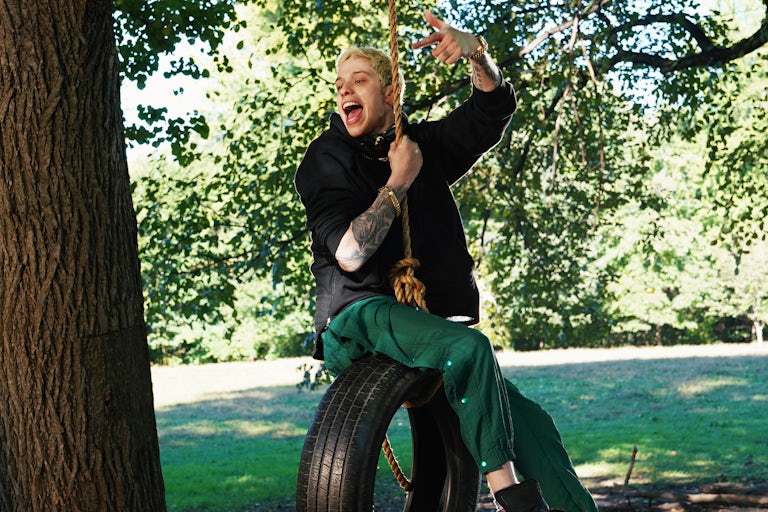 A seldom known fact about Pete Davidson is that the 25-year-old comedian suffers from Crohn's Disease. He credits cannabis for helping him deal with pangs of the condition.
"I have Crohn's disease, so it helps more than you can imagine," Davidson told Stern last September, "There was a point where I couldn't get out of bed. I was 110 pounds. I also just love smoking weed. I've been smoking weed every day for 8 years."
There have been other mediums that Davidson has used to discuss his cannabis use, like Open Late with Peter Rosenberg, where, last May, he told Rosenberg that he had a mental health disorder and not an issue with substance abuse.
"I found out I had a mental disorder. I thought I had a drug problem," said Davidson, "It's a completely different thing."
He continues by clarifying that he actually spoke to a therapist after being sober for several months and noticing no improvement in his mental health.
"I got sober or whatever and just didn't like [smoke] for like three months and I was just never sadder and everything was just way worse," he said, "I went to this other therapist and did this behavioral therapy shit…and I just rolled a joint and I was back immediately."