It's International Women's Day and, to celebrate, we've spoken with five of the most influential, inspiring, and all around badass women in weed. These women are involved in different aspects of the industry, but they're also all activists who have worked tirelessly to help shape cannabis as we know it today. The "grass ceiling" is about to go up in smoke, and you better believe the work of these five incredible women in weed has just begun.
1. Meowy
Meowy has been cultivating cannabis as a caregiver in Maine for the past six years. Before learning to grow weed, she was a psychology student and nanny who aspired to be a photographer.
"[Cannabis] was a really new concept in our state at the time. Not a lot of people were doing it and cultivation was still seen as rather taboo," says Meowy. "I'm not going to lie, I was a little (and by a little I mean A LOT) nervous about it at first."
Meowy now describes the learning process as both hard and rewarding. She and her fiancee learned how to cultivate cannabis from scratch which required a lot of reading, research, and trial and error.
"Once we had our first harvest, it really sealed the deal. We started providing our medicine to our patients and started seeing all the benefits of the plant. From cancer and glaucoma to PTSD, our hard work served an amazing purpose," Meowy says. "It really changed people's lives."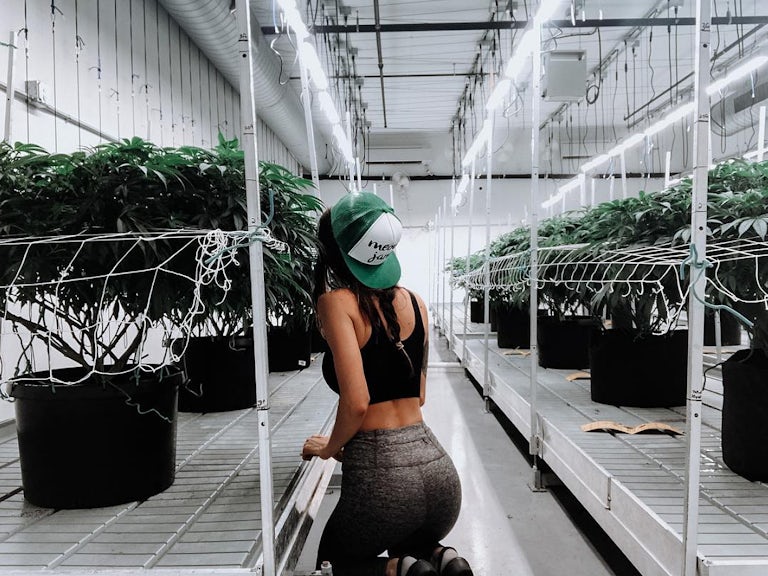 Now, Meowy's buds are famous in Maine and she says she treats every plant like her own baby. Because Maine only allows caregivers to grow a limited number plants, she lets her babies get huge, and gives them each individual attention along the way.
"By the end of their life, I have spent almost six months with each of these plants," says Meowy. "I can remember every single one, from start to finish [including] what struggles they had, what they prefer for light intensity, nutrients, pruning, training, etc. It's an amazing process and I can't wait to see the results every time."
Meowy's also made it her personal goal lately to be a role model for other women who want to join the cannabis industry, especially on the cultivation side of things where women in weed are sorely underrepresented.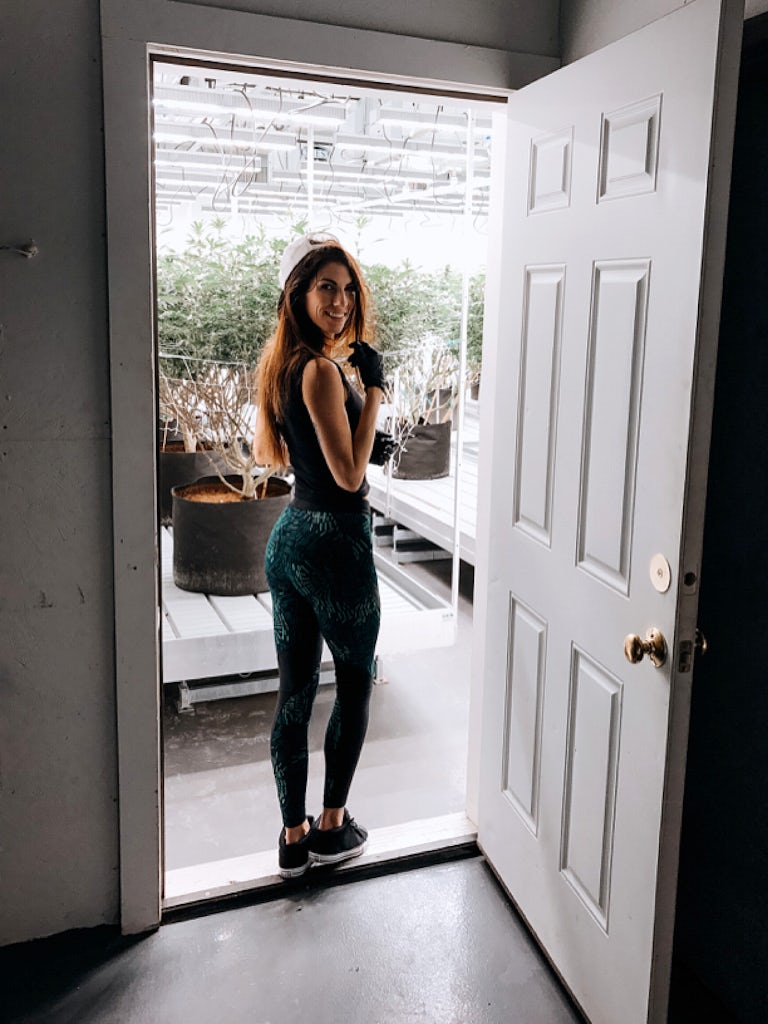 "I've spoken to a lot of women in weed, in all areas of the industry (cultivation, sales, concentrates) and another concern has been sexism," says Meowy. "Some women don't want to advertise their sex because they think people will disregard their skills or abilities."
"I've actually had people tell me to 'take video footage' as evidence of my gardening because they didn't believe I actually did the growing. As if it's so hard to believe a woman can garden…" Meowy adds.
Consequently, Meowy's taken to social media, especially Instagram, to put herself out there as the face of women in weed who cultivate. "As much as taking 'selfies' and posting pictures of myself makes me feel like a narcissist," she says. "I think all the aspiring lady cultivators out there need the encouragement."
2. Shanel Lindsay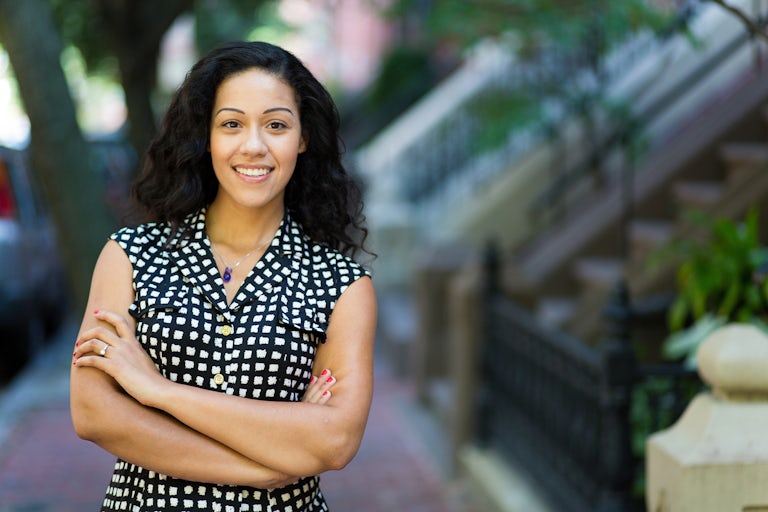 Shanel Lindsay is a Boston-based attorney, cannabis activist, and entrepreneur. She's also a medical cannabis patient of nearly 20 years and a proud mother.
In 2013, she invented the Ardent decarboxylator, a nifty little machine that allows weed to be "decarboxylated" so that it's edible or can be turned into tinctures. Lindsay had been making cannabis edibles and topicals at home but was struggling to get the most out of her bud—which wasn't cheap.
"Since the results I was looking for couldn't be reached with any existing methods, I realized I had to create something new," she says, about her invention which is now sold worldwide.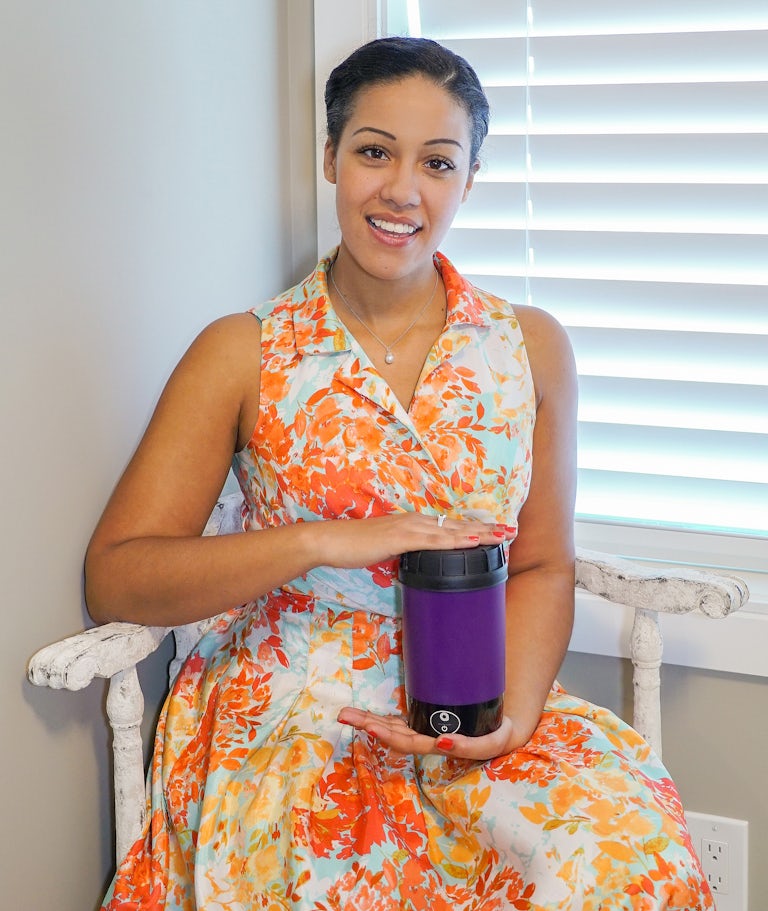 For Lindsay, being one of the leading women in weed means working hard for social justice as much as being an entrepreneur. She's on a number of cannabis reform and patient advocacy boards in Massachusetts.
"For me, and so many others, this is about working to right decades of social injustices disproportionately forced on communities and people of color due to the failed war on drugs," says Lindsay. "We have the opportunity to lay the framework for a fair and equal marketplace that gives back to these negatively-affected communities, but doing so requires a lot of work in a variety of different areas."
Being an attorney, Lindsay has been able to help make that change a reality, especially in her home state. She was one of the members of the Massachusetts Advisory Board that drafted the state's legalization bill, which passed in November 2016. Now, she's helping to write Massachusetts' adult-use laws and regulations.
"We fought for specific language in the laws to give priority to small businesses started by people harmed by prohibition, women and veterans," says Lindsay. "Helping to lead that conversation and lay the groundwork that will enact real change has been the highlight of my professional and personal career."
3. Amber E. Senter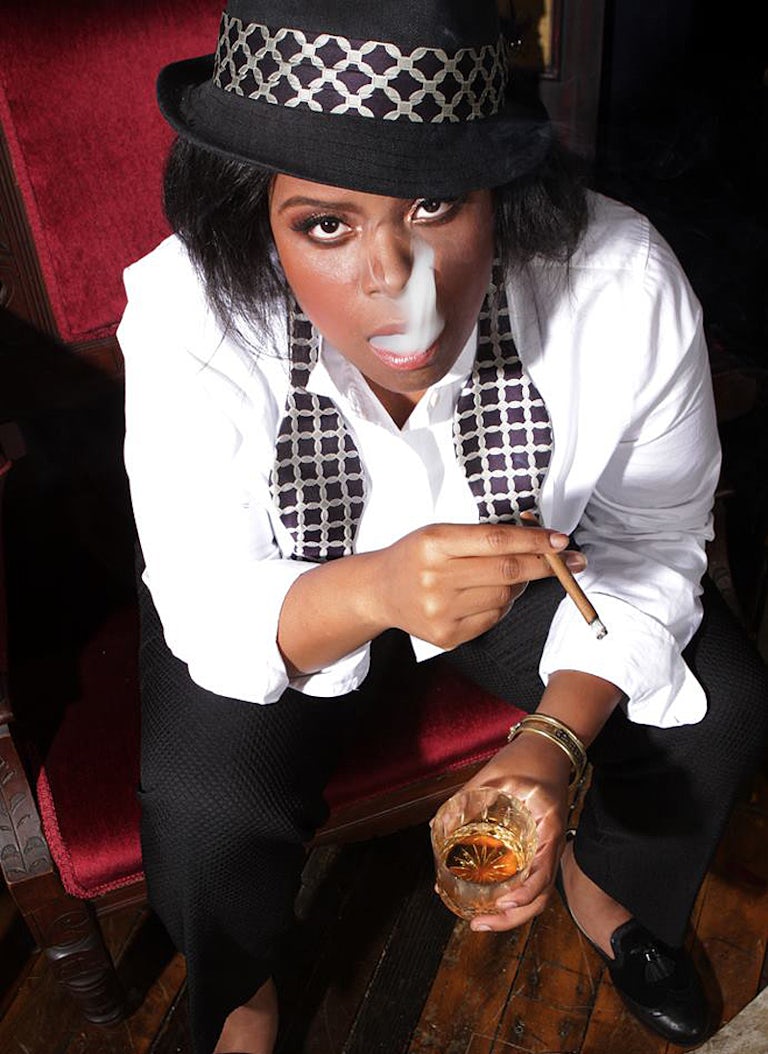 Amber E. Senter is a cannapreneur and co-Founder of Supernova Women, a non-profit started to support people of color looking to join the legal cannabis industry.
Senter started working in and around the cannabis space in 2009 as a blogger. In 2013, she was diagnosed with Lupus SLE and decided to get out of Chicago and go to California for her health and career.
"I was presented with an opportunity to come work for an edibles company at the end of 2013 and I took it," says Senter. "At that time, I had been recently diagnosed with Lupus SLE and I needed to move to a warmer climate. I also knew that if I took the job and moved that I would have access to medical cannabis products that I needed so I decided to move forward with the opportunity even though I was very sick."
Now, only a few years later, Senter is one of the leading women in weed, especially in the Bay Area where she lives and works. Her pre-roll brand, California Rolls, is wildly popular, as is her company Leisure Life's infused-popcorn. But some of her most influential work has been with her non-profit, Supernova Women. She teamed up with other inspired, women in weed to found the organization.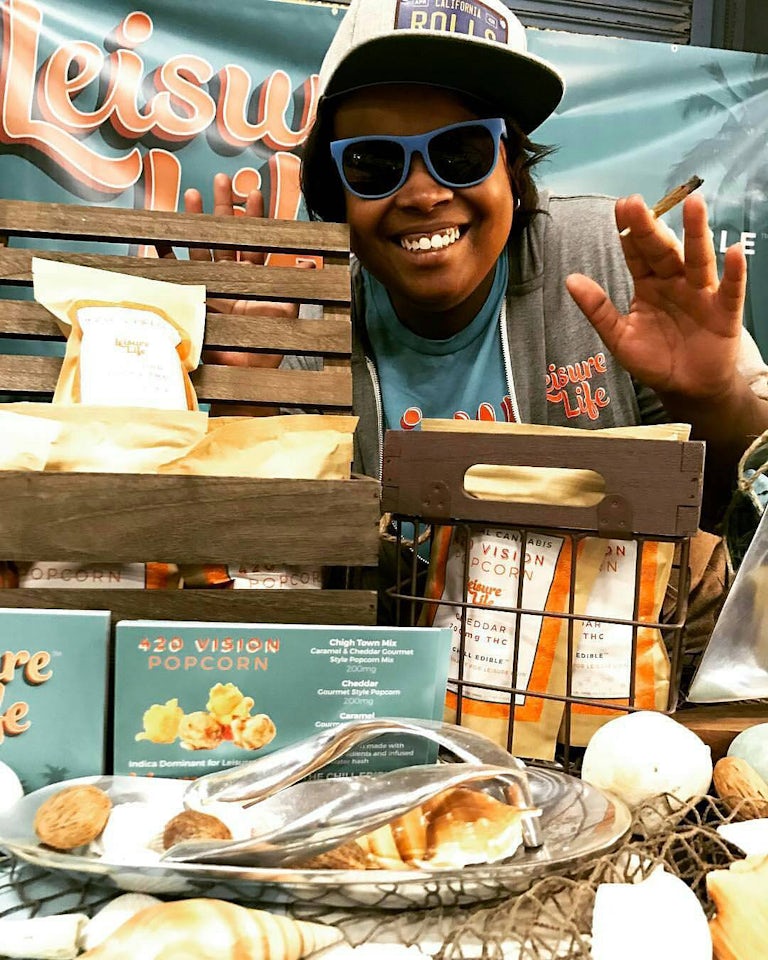 "We saw the disparities in the representation of people of color as participants and business owners in the legal cannabis industry. We work to help those communities affected by the war on drugs claim their stake in the cannabis space," says Senter. "We do this by using education, advocacy, and networking to bring people together."
Senter still enjoys launching and branding her own products, of which there are more to come in the near future. She also tells Herb she loves weed.
"I've loved it for a long time," says Senter. "I like dabbing, edibles, smoking joints, blunts, glass pipes… I literally like to consume cannabis any way I can."
4. Jodie Emery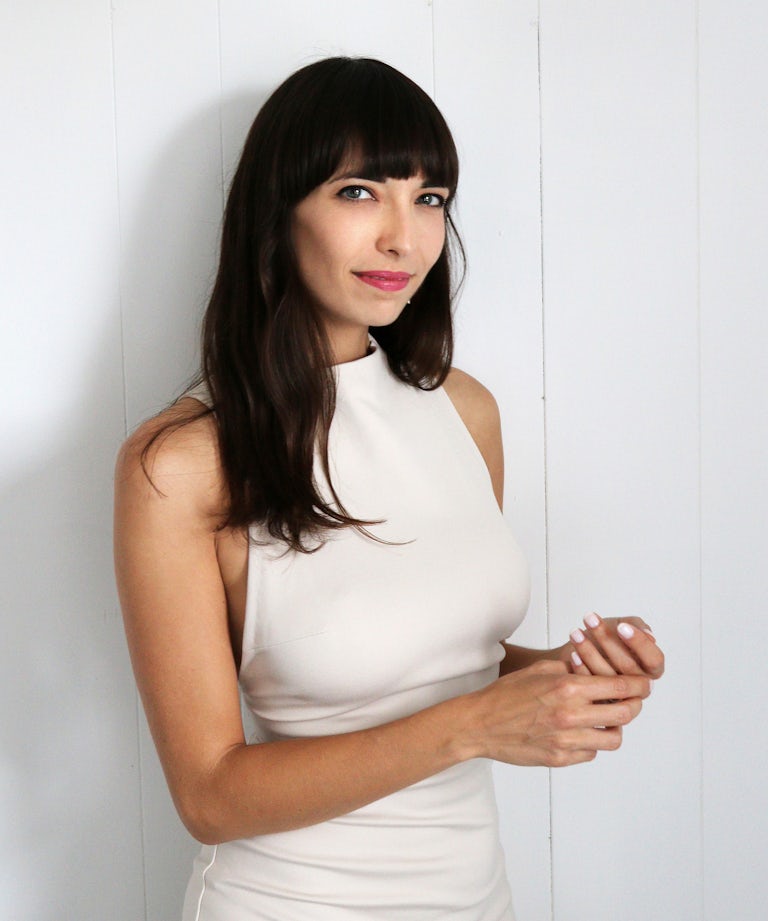 A list of the top women in weed would not be complete without Jodie Emery. Emery is the most famous female cannabis activist in Canada. She's been involved in cannabis activism, business, and politics for the past 14 years and is married to the "Prince of Pot," Marc Emery.
The Emerys started Cannabis Culture, a weed magazine in which Jodie was the Editor-in-Chief. Over the years, Cannabis Culture expanded into much more, including a video platform known as Pot TV and a franchise of dispensaries, head shops, and lounges.
Jodie Emery has also been involved in politics. She ran for office with the British Colombia (BC) Marijuana Party twice and then ran with BC's third largest political party, the Green Party, in 2009 and 2013.
"My advocacy has always been primarily focused on civil liberties and the injustice of prohibition and the drug war," Emery says. "That's still my primary focus, ending the arrests, ending the stigma, removing criminalization."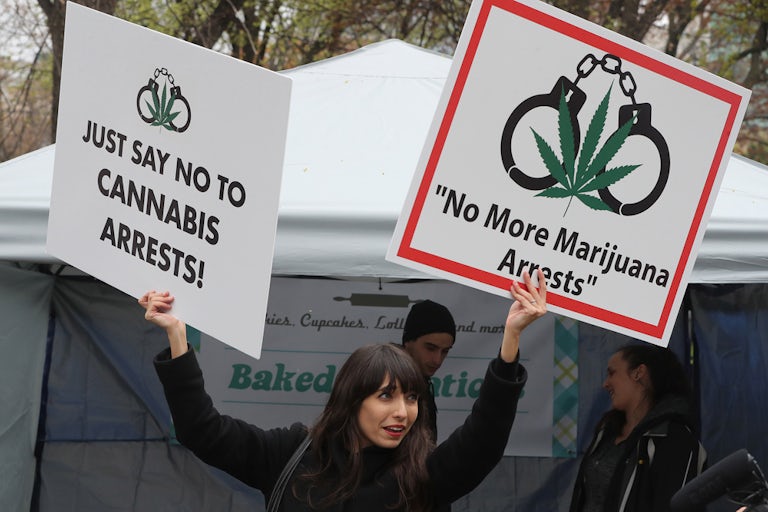 In 2010, her husband Marc Emery was sentenced to five years in prison and was extradited to serve his term in the U.S., mainly for selling cannabis seeds to Americans.
"Marc was in prison for four and a half years, so I went to visit him in Georgia and Mississippi 81 times over a four-year period and I also did our business expansion," Emery says.
Cannabis Culture continued to grow under Jodie's guidance. Marc was released from prison in 2014, and only two years later, Canada announced the nation was going to legalize adult use cannabis. The Emerys were thrilled. They jumped the gun and began selling adult use cannabis at Cannabis Culture in April 2016—and were both arrested less than a year later for doing so.
"The arrest was very degrading," says Jodie Emery. "I was strip searched… I was given a needle. I, along with many others, was mistreated at the hands of the cruel justice system. So when I got out, I dedicated myself to making sure it doesn't happen again."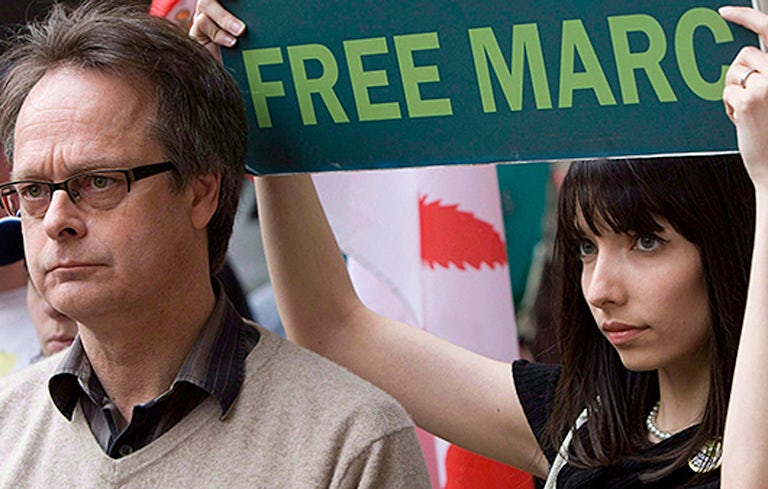 Now, Jodie and Marc Emery each have to pay a fine of $195,000; they have two years to do so or face going back to jail for four and a half years. But what's even worse, they're locked out of joining Canada's legal cannabis industry.
"I'm in this interesting purgatory of having a giant criminal record even though I never personally sold any pot at dispensaries," says Jodie Emery. "I still have that record now, and it excludes me from many legal opportunities in the Canadian legalization deal."
Jodie Emery is not thrilled about the way the cannabis tide is turning to favor big business. As one of the women in weed who's been fighting the good fight for years, from marching in the streets to speaking annually at events like Seattle Hemp Fest and the Boston Freedom Rally, she's trying to figure out where her place in the legal cannabis industry will be.
"I keep emphasizing marijuana isn't new, it wasn't invented by men in suits. It's something that people have grown and cultivated and been persecuted for forever," says Jodie Emery.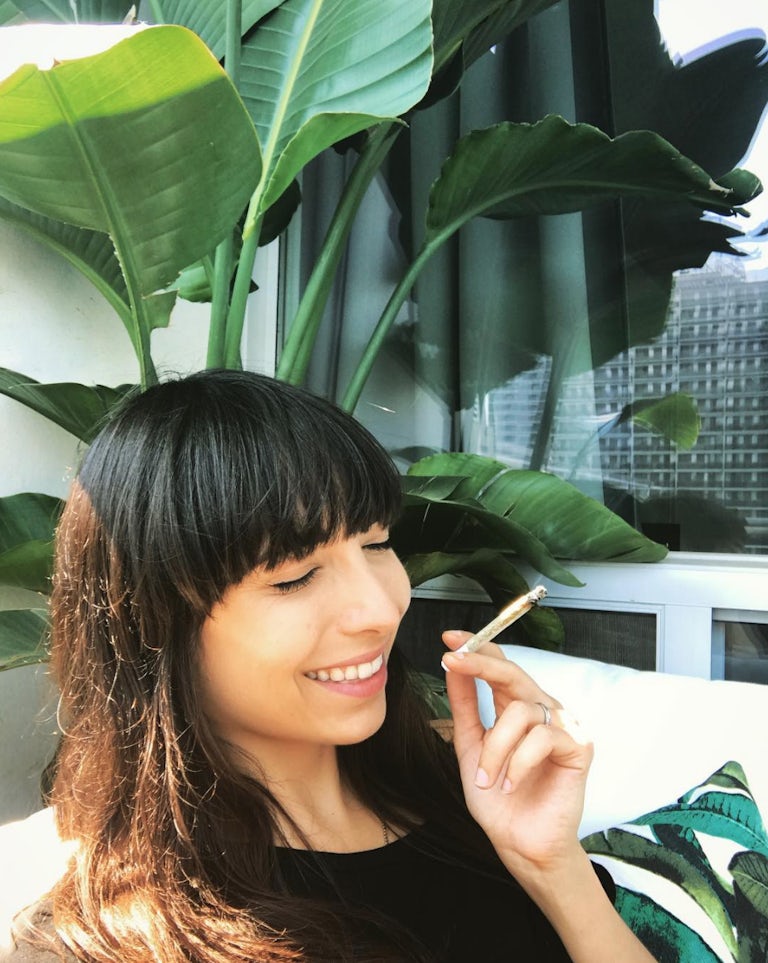 But in true Jodie Emery style, she's trying to stay positive and figure it out. She even has some advice for other women trying to join the new legal industry.
"You need to have strength in your belief and you need to be confident about what you believe," says Jodie Emery. "You might also have to accept that your ideas might not be received as well as they would coming from someone else, but as long as you're able to get your message out there—that's really important."
5. Chanda Macias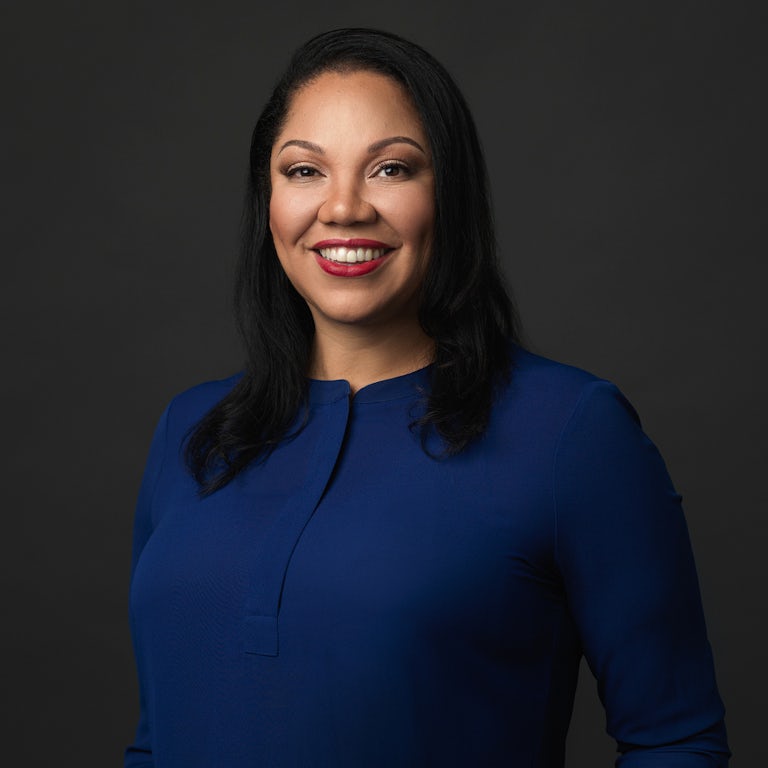 Chanda Macias is not only the CEO and Founder of Washington D.C.'s most popular medical cannabis dispensary, National Holistic Healing Center (NHHC), but a scientist and the new Chairwoman of Women Grow. As if that's not enough, she's also the Secretary of the DC Medical Cannabis Trade Association, on the Board of Directors for the Minority Cannabis Business Association, on the Board of Advisors for Southern University Cannabis Cultivation Council, and a mother.
"Patient advocacy is what inspires me," says Dr. Macias.
Dr. Macias is a true "Renaissance Woman" and her education and past work experience have set her up to be one of the leading women in weed. At Howard University, she earned a Ph.D. in cell biology where she also began exploring cannabis' medical benefits. At her dispensary, she's spearheaded a "strain ailment alignment" program that matches a person's illness or symptoms with specific strains known to help those conditions.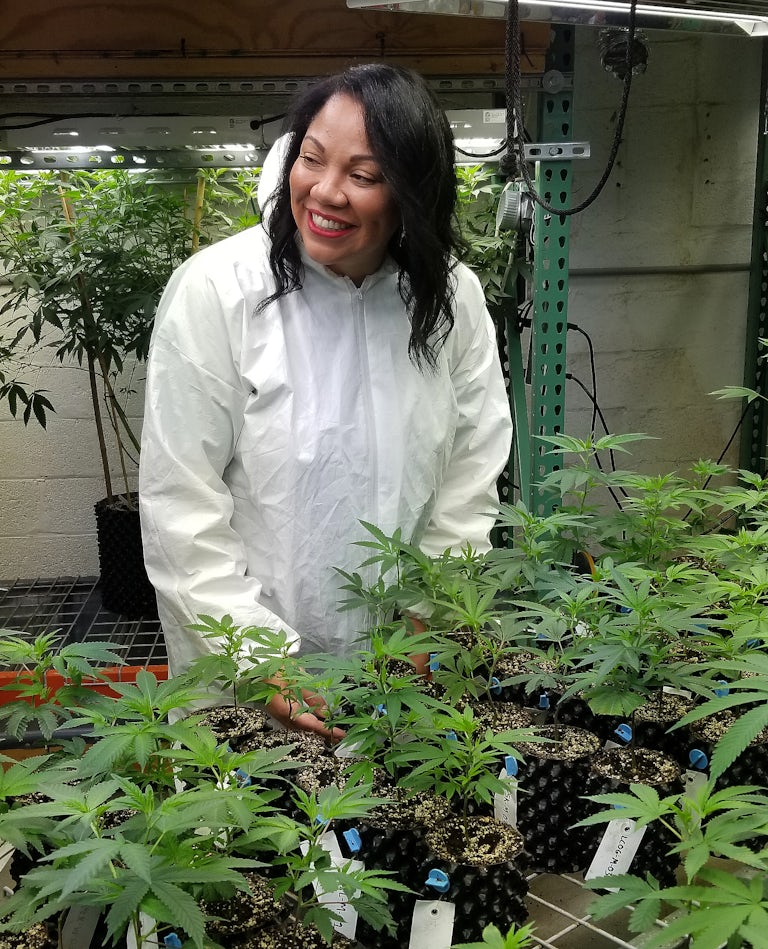 "Medical cannabis has true medicinal effects," says Dr. Macias. "Just like any other type of medicine, a particular type of medicine is used to treat a particular ailment. This is the case with medical cannabis. A particular strain is used to treat a specific ailment."
Dr. Macias is also dedicated to helping others and giving back to the community. She's been a mentor to many women in weed through Women Grow, among other organizations.
"I highly encourage minorities and women to embark in business opportunities in the cannabis industry," says Dr. Macias. "The best way to enter the industry is to translate your current skill set into the cannabis industry. Planting the seed now can emerge into a prosperous business later."