There's a massive cannabis factory in Europe, and no, it's not in Amsterdam. As it turns out, Switzerland has one of the largest pot barns you've ever seen. The best part of all, it's completely legal.
The completely legal cannabis factory in Switzerland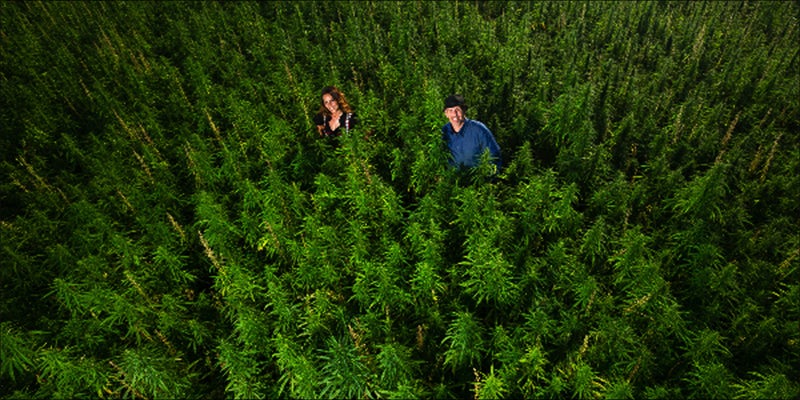 Six years ago, Switzerland legalized low-potency cannabis, allowing adults to use strains with less than 1% THC. Now, a pot barn in the country is experiencing a massive boom in sales.
Switzerland has roughly 140 shops that are registered to sell low-THC cannabis. The wholesaler Kannaswiss provides many of those stores with weed that customers can either smoke or take orally.
KannaSwiss is cultivating 3,000 plants in a bright and beautiful greenhouse. That's more than enough to cover their monthly £12,000 utility bill.
In fact, that's nothing, considering the Swiss taxman is expecting £20 million in revenue. Mind you, that's on legal sales of £80 million this year alone.
As a result of their huge boom in sales, Kannaswiss has even had to quadruple their staff to 20. Corso Serra di Cassano, co-founder of KannaSwiss, compares the high from the lesser potent pot to having a couple of glasses of wine,
You feel like you should be high, because you have a body high, but your mind is completely clear.
Business it booming, but cops are still confiscating legal weed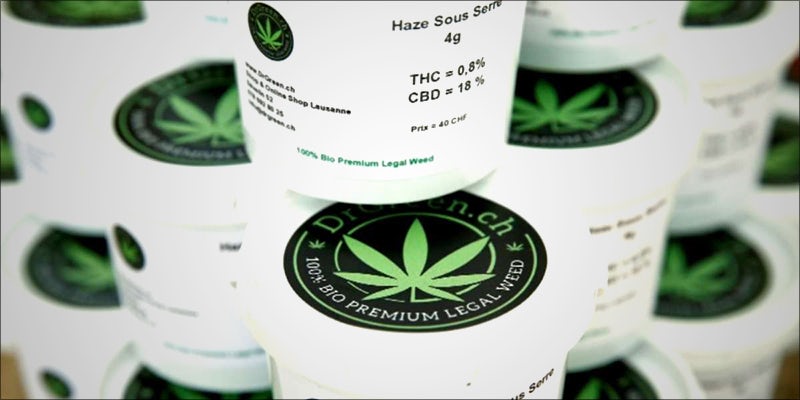 During 2011, Switzerland changed its laws to allow adults to use low-potency strains containing less than 1% THC. However, the country didn't discover it's money-making potential until just last year, according to officials,
It started gradually last year, and then suddenly things went crazy in December 2016 and in 2017.
Doctor Green's is among the 140 shops that KannaSwiss supplies to, and they are also experiencing high amounts of revenue. In fact, Paul Monot, the founder, says they bring in anywhere from 50,000 to 100,000 Swiss francs on sales of four to eight kilos.
Now, he is planning to market the products in up to 40 stores, all of which will go to a variety of customers,
Our customers are very mixed. It is really not only the stereotype of unemployed joint smokers, wearing backward caps and sneakers.

They are from all walks of life: 88-year old people are coming, as well as workers, bankers and lawyers.
Although the business is 100% legal, police in Switzerland are still having trouble adjusting. If cops find people using it, they will confiscate it, especially in Zurich and nearby Schaffhausen.
According to Geneva police, they are looking for more ways to test to see if the cannabis is legal, or not. But Barbara Broers, vice-president of the Swiss Society of Addiction Medicine, says the process is rather challenging, considering they don't know what's really in it,
We don't know what is in it. There are inadequate checks of really what is in the substance.