Members of an alleged drug ring based in California used commercial flights to smuggle "high quality" marijuana to New Orleans, according to a 13-count indictment unsealed recently in Louisiana state court.
Fourteen defendants and five unnamed co-conspirators are accused in the indictment, which was handed up under seal in April, reports The New Orleans Advocate. Some of those indicted are airline employees.
The indictment is for drug, racketeering and money laundering charges. The group is accused of smuggling between 10 and 32 pounds of cannabis aboard flights over a four-year period, since early 2014.
According to the indictment, members of the ring acted as "mules" or drug carriers. They were, at times, accompanied on the flights by other members so they could be bailed out of jail quickly and pay for lawyers if they got arrested.
The group bribed commercial airline employees as well as government employees and contractors as part of the operation. The arrests and charges outlined mostly deal with marijuana, except for the arrest of one group leader and one other member charged with oxycodone possession.
The group allegedly operated at New Orleans' Louis Armstrong International Airport, Chicago Midway International Airport, and airports in San Francisco, Oakland, and Sacramento. According to the prosecutors, the group compromised passenger safety and "made those corrupted agents, subcontractors and employees susceptible to bribery or blackmail by individuals or groups that wish to engage in acts of serious violence."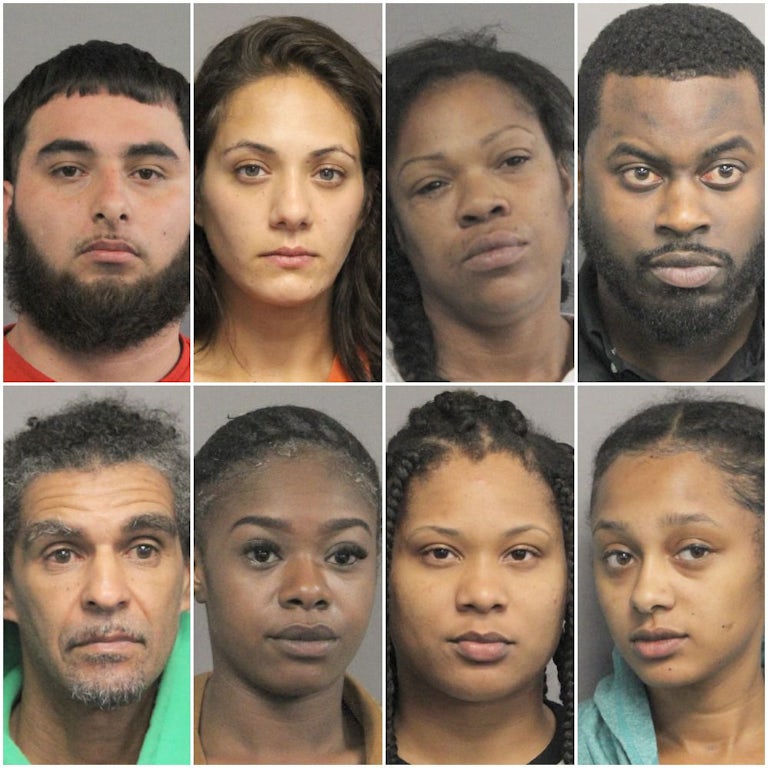 Forty-seven individual acts are listed in the indictment. Twenty-two of these are related to marijuana possession with intent to distribute. The group is also charged with money laundering more than $100,000 in a third count.
The indictment includes one charge of heroin possession with intent to distribute. The charge is against reputed leader Esam Ghalid of Stockton, Calif., who was also known as Alandos Forrest, James Forrest and "Dose." Described as a "cell head" of one component of the group, Ghalid was nabbed for speeding in December 2016 by Alabama State Police and Homeland Security agents along with King Baker of New Orleans. They were in possession of $70,000 cash. A federal judge last month ordered Baker to forfeit the cash to the government.
Baker was charged with possession of marijuana with intent to distribute, money laundering, and transporting the proceeds of drug sales. He was arrested at New Orleans' Armstrong Airport in April 2017 with a suitcase holding 9 pounds of cannabis.
Then, last February, Baker got busted again for allegedly transporting nearly 32 pounds of weed from California to New Orleans. He used a Southwest Airlines flight. He and another ring member were bailed out by Ghalid on bonds totaling $40,000. They then flew to California on another Southwest flight the next day.
James Hawkins, of Union City, Calif., employed by an unspecified airline, allegedly gave more than 100 airline passes to members of the drug ring. These members would travel carrying cash or ride along with mules who were carrying the marijuana.