Bills were introduced this month in both the New York Senate and Assembly to expand the legal use of medical marijuana in the state to include opioid addiction treatment. New York legislators behind the bill are considering medical marijuana a way to fight the opioid addiction crisis.
"We have an opioid crisis and people are dying and this may be a path to keep people from dying and keep them from relapsing," said Assemblyman Daniel O'Donnell (D-Manhattan), who sponsored one of the bills.
Medical marijuana can be an effective weapon against many of the symptoms of opioid withdrawal, including nausea and anxiety, according to O'Donnell and other supporters of the legislation. Cannabis is also safer than existing opioid drugs such as methadone or Vivitrol.
"Far from being a gateway drug, marijuana is potentially an exit drug for people using opioids," said Melissa Moore, the Drug Policy Alliance's deputy state director. According to Moore, a growing amount of scientific research shows access to cannabis reduces both opioid-related deaths and addiction relapses.
At least 11 studies have looked at the effects of cannabis on opioid use for chronic pain. Ten of the studies have strong "positive associations," meaning more availability of cannabis was associated with less harm from opioids, reports VICE.
One influential study published in JAMA Internal Medicine in 2014 looked at the effect of medical marijuana legalization on opioid overdose rates. Data from 1999 through 2010 from all 50 states showed that medical cannabis legalization was associated with a 25 percent reduction in overdose deaths. The longer medical marijuana laws were in effect, the greater the decline. States where medical marijuana had been legal for six years saw a 33 percent reduction in fatalities.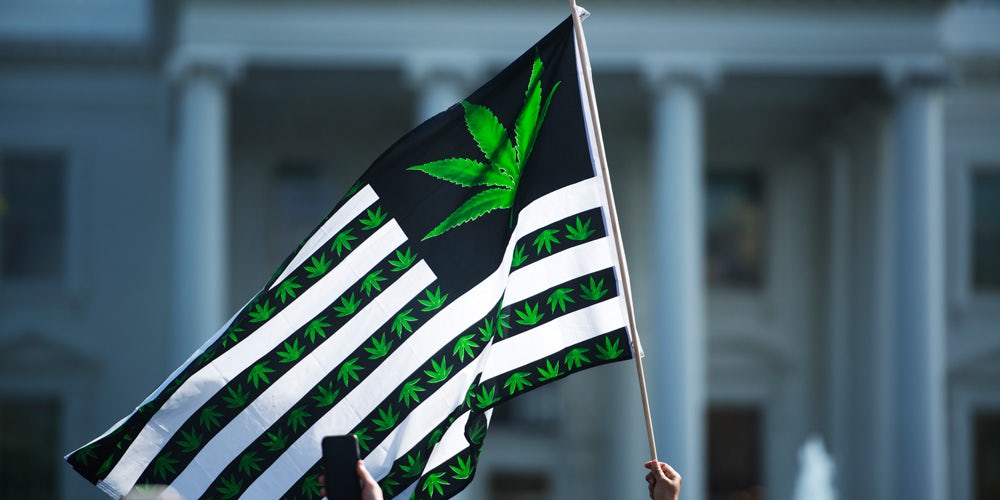 Another study, conducted by the RAND Corporation, found medical marijuana availability was linked with reductions in both opioid overdose rates and opioid addiction treatment rates. In states with the best access to cannabis through dispensaries, treatment admissions due to opioids fell by 28 percent. Meanwhile, overdose deaths also fell 31 percent. Like the JAMA study, the effects grew over time.
Medical marijuana is legal in New York, but only for a restricted number of serious ailments and conditions. Patients with cancer, HIV, AIDS, Lou Gehrig's disease, Parkinson's disease, Huntington's disease, epilepsy, multiple sclerosis and some spinal injuries qualify. Last November, Governor Andrew Cuomo signed a bill allowing cannabis to also be used for post-traumatic stress disorder (PTSD).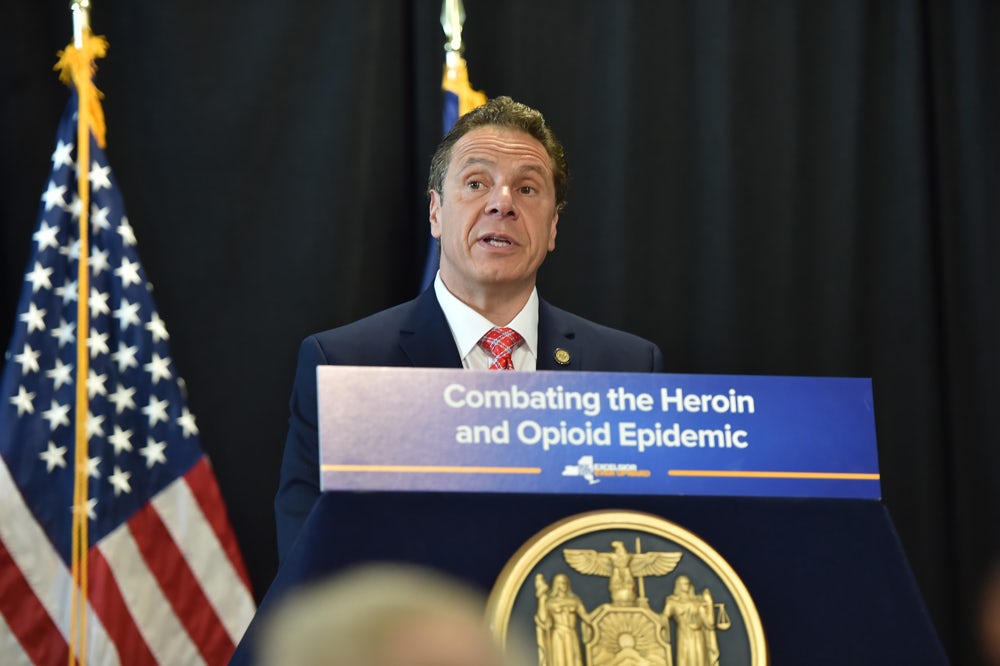 Bill Approved in Committee
The bill to add opioid use disorder to the list of medical marijuana qualifying conditions was approved 23-1 by the Assembly Health Committee on Tuesday. A key Senate backer, Sen. Diane Savino (D-Staten Island), also endorsed the legislation.
Savino, who sponsored the 2014 law that legalized medical marijuana in New York, said she hopes the bill can be approved before the current session in the Legislature ends in June. "If we can find a way to help people have productive lives after they've been exposed to the horror of addiction, why would we stand in the way?" Savino said.
Sen. Kemp Hannon (R-Nassau County), chairman of the Senate Health Committee, was more cautious. Hannon said he needs more information about how marijuana would be used and the impacts it might have. He didn't, however, rule out supporting the bill. "I am sure that this is something that will develop as we move along," he said.
Patients Opting to Use Cannabis Instead
Dr. Julia Artnsten, a professor at Albert Einstein College of Medicine in the Bronx, said at an Assembly hearing this week it appears that patients in medical marijuana states are opting to use cannabis to relieve pain rather than relying on opioids, reports City & State New York.
"Avoiding opioid medication in favor of medical marijuana lowers the risk of opioid overdose either because individuals do not progress to opioid use disorder, or they do not accidentally overdose on the opioids prescribed to them," Dr. Arnsten said at the Assembly hearing. She added that fully legalizing marijuana would expand access, reducing opioid deaths even more.
New York ranked fifth in the nation in terms of opioid deaths in 2016, according to the most recent numbers available from the Centers for Disease Control. There were more than 3,500 opioid deaths in New York in 2016, nearly 1,000 more than in 2015.