It's no wonder that dabs are more popular than ever. Not only can they get you very high very fast, but they eliminate burning plant matter, making them easier on your lungs than smoking flowers.
Dabbing has become a huge part of cannabis culture. It's an efficient way to inhale a concentrated dose of cannabis from wax to shatter.
The only hassle about dabs is that, until now, they've mostly required the use of a blowtorch. But a new innovation, electronic dab rigs (also known as e-nails), lets you ditch the blowtorch. Here are the 5 best ones on the market.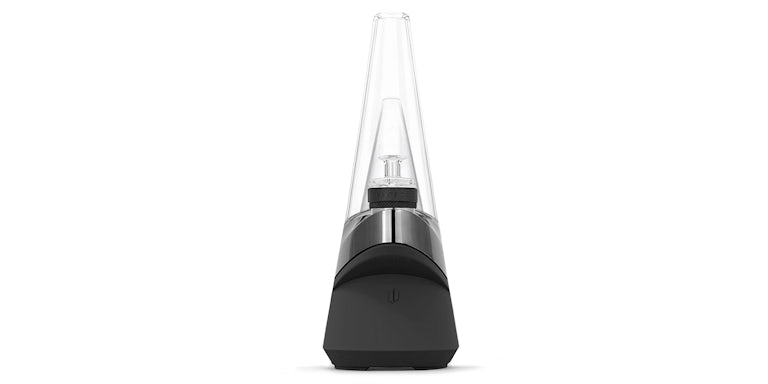 The Puffco Peak is an all-in-one e-nail and dab rig that's ready to use in 20 seconds. It lets you know it's ready with gentle light pulses and vibrations. The device has four user heat settings, so you can customize your experience. Whether you're going for big clouds or big flavor, there's a setting for that.
The battery is good for about 30 dabs, and it charges up quickly, in just about two hours with the included supercharger. The Peak was designed and engineered in Brooklyn, a process which took about a year.
The Puffco Peak e-Nail / Dab Rig retails for $379.99 and is available at DankGeek and Toker Supply.
2. MiniNail Micro Enail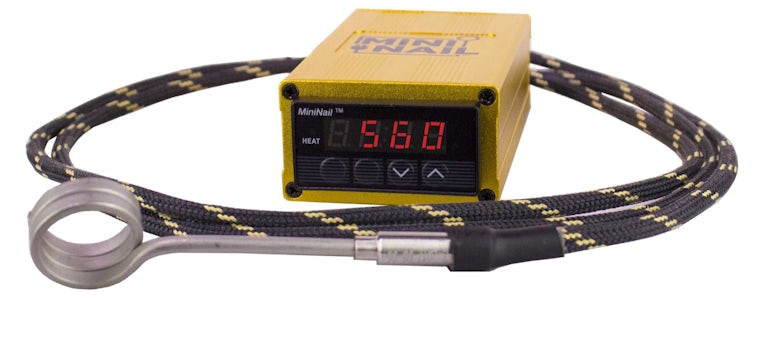 This high quality, lightweight, palm-sized e-nail is slightly larger than a business card. It only weighs 5 ounces and uses about 89 watts of power.
The MiniNail's low, constant temperatures allow you to get more flavor and effect from your concentrates. The MiniNail is designed, built and packaged in Seattle, and is suitable for all-day, everyday use.
The MiniNail Micro Enail retails for $260.00.
3. Grav Fire-Button Portable e-Nail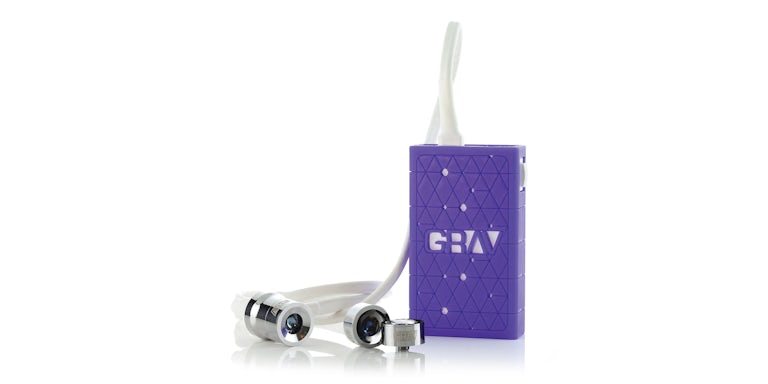 It looks like a Zune, but may be even more fun. Built for portability, ease of use, and safety, the Fire-Button is designed for push-button dabbing. It simplifies the process so that a torch-free dabbing experience can be enjoyed anywhere. Let's face it: Tapping that big silicone button to kick off the titanium skillet is fun…especially since you know a good dab is shortly to follow.
The Grav Fire-Button Portable e-Nail comes with a tiered 10 mm, 14 mm, and 19 mm ceramic joint, detached whipcord, wall charger, and three replacement titanium foil skillets. The rechargeable lithium battery (4.2v / 150 w) has a 6 hour charge time and is good for 30 to 40 uses between charges.
The Grav Fire-Button™ Portable e-Nail retails for $169.99.
4. KromeDome Lantern e-Nail Kit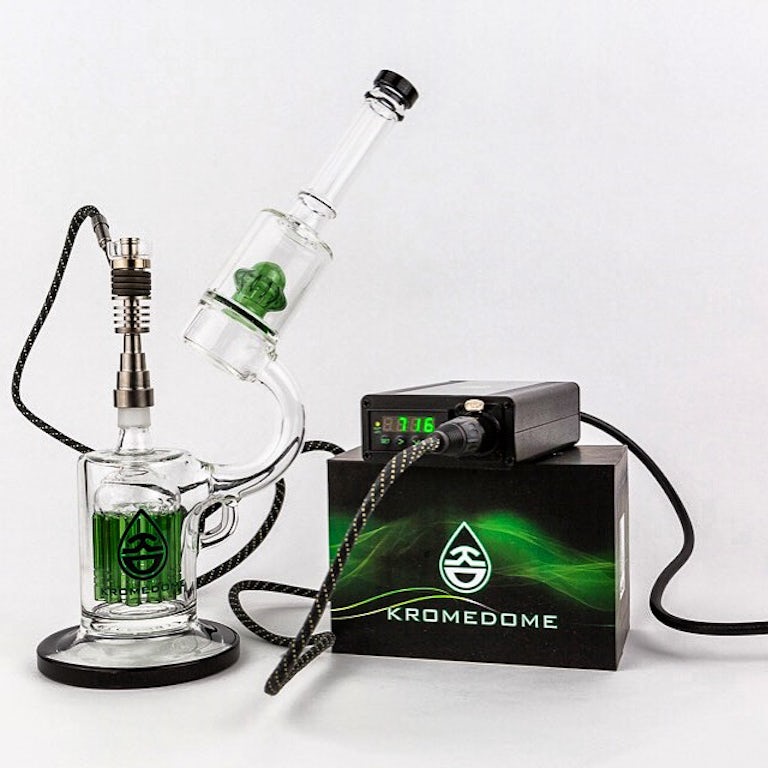 KromeDome offers electronic nail kits and bundles (which also include a dab rig) at affordable prices. The KromeDome e-Nail Kit works with titanium, quartz, and ceramic nails. Because the nail is heated by a digital controller, you can dial in your desired temperature for perfect dabs every time. The bundle adds a recycling water pipe and an electronic nail.
The e-nail heats up very fast. Onboard memory remembers your favorite preset temp even when unplugged. Once the desired nail temperature has been reached, use a dab tool or syringe refill to put wax, shatter or other extract onto the hot e-nail. As you inhale, hot vapor is filtered through water in the main chamber.
The KromeDome Lantern e-Nail Kit retails for $219.99.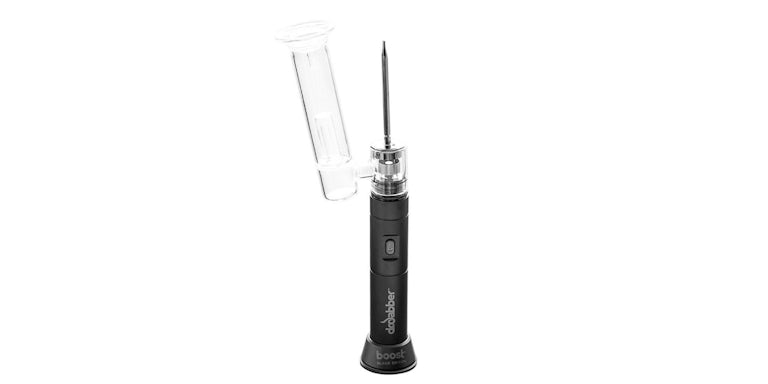 The Dr. Dabber Boost Black Edition uses a glass water filtration system to reproduce the dabbing experience. Thirty seconds after pressing the button, the light turns blue and you're ready to load concentrate onto the titanium nail. The Boost is good for 20 to 30 uses on a single battery charge.
This plug-and-play e-Nail employs a titanium homeless nail as much as traditional dab rigs. It heats to optimal temperature with the press of a button. For titanium or ceramic nails, press 3 times; to use the included quart nail, press 5 times for a higher temperature.
The Dr. Dabber Boost Black Edition retails for $159.95 and is available at Toker Supply, Smoke Cartel, and DankGeek.