Cannabis-enthusiasts have long been living in the dark ages, cast to rifle through the dustbins of history half-heartedly enjoying the outmoded smoking devices of yesteryear. Partygoers, backpackers and college students alike have suffered similarly disturbing fates; suckling on joints with resin-clogged filters, passing underwhelming, flaccid blunts to the left-hand side, some even forced to pull unsettlingly-sweet smoke through apple-core pipes. In times of dire need, many cannabis users have resorted to the ultimate shame; the makeshift-bottle bong or aluminum-can-pipe where every pull comes with the slight taste of polymer-plastic and brief high-afterthoughts that make you question if you have just lost all recollection of high-school math.
But the dark ages are over. Now MJ Arsenal is here with a revolutionary design that means cannabis users no longer need to choose between fashion and function.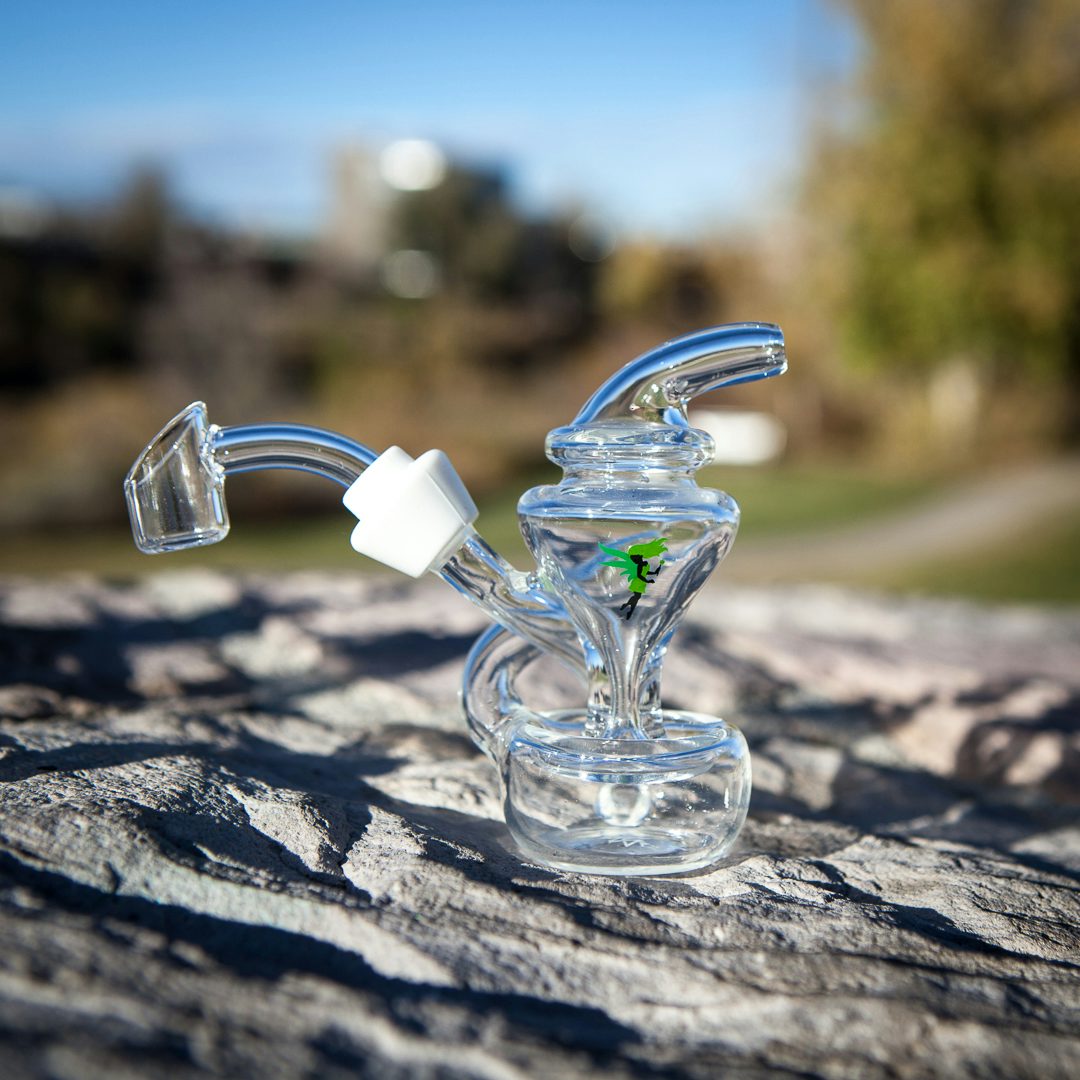 The Merlin is both a blunt bubbler
™
and a mini-dab rig.
No longer will enthusiasts be forced to choose between the portability of a blunt or joint and the maximum heady-efficiency of a dab rig. Because like the great wizard with which this epic device shares its name, The Merlin can shapeshift.
Make no mistake; the Merlin is pocket-sized but revolutionary. Much like the iPod brought musical variety to life on the go, the Merlin is about to democratize smoking methods. Providing weed-smokers with the smoothness of a bong and the full-bodied rip of a joint or blunt, the Merlin is the perfect tool for both an after-bar mega sesh or for Jamaican hot boxing a hotel-bathroom solo.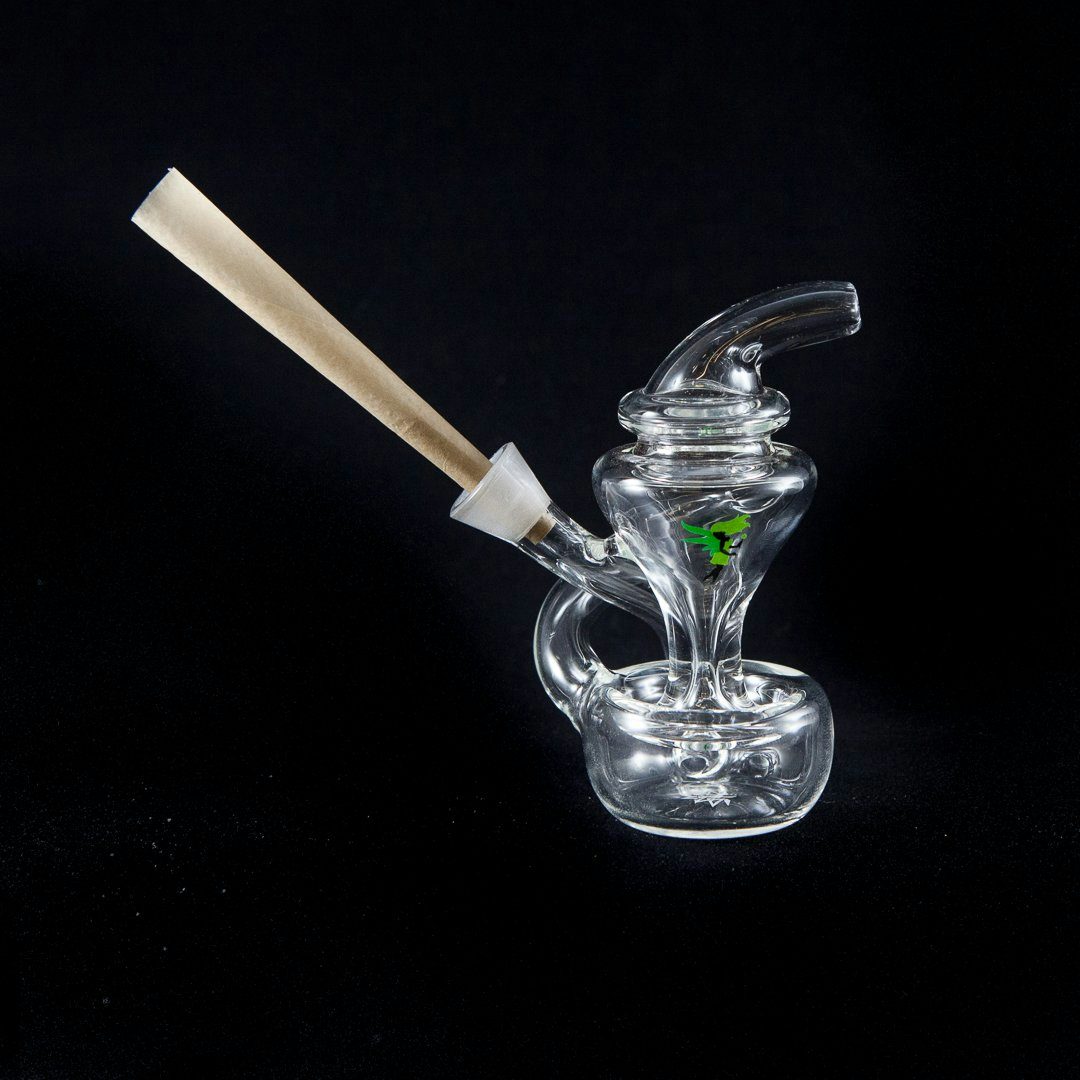 For under $40, the Merlin offers a filtration system that is comparable to the velvety tokes normally reserved for bongs or bubblers that are triple its price.
There is nothing more unappealing than watching someone take a milky rip only to end up hunchbacked and red-faced coughing. It's like dude, c'mon, this is a party… not a sanitorium. With a recycler design that filters the smoke through water and curving arms of glass, Merlin-smokers will certainly never be "that guy". In fact, with a twisted-glass design, the spiral effect the smoke creates, makes the Merlin just as fun to watch as it is to use. A recycler is a design of water-pipe that pulls smoke and water up the side arm. The water recedes down in a recycling motion back to the original basin filtering or "recycling" the smoke repeatedly. What does this mean for your lungs and tastebuds? Tokes are cooler, smoother and loaded with flavor.
Each Merlin comes with a quartz banger that fits as perfectly in the frosted clip as the mini-rig itself fits in your hand. Why quartz? Besides being easy to clean and maximum heat retention, quartz is a material that will open your taste buds to a heightened realm of terpene possibility. Any concentrate expert will tell you that size matters.  With larger rigs, the volume can cause the vapor to lose potency, THC, and terpenes dissipating in oxygen before they reach your mouth. A smaller size ensures that your toke never goes stale.  The Merlin is tiny but powerful; versatile, but compact.  And it better be, the creators of the Merlin spent four months engineering the perfect pathway to THC-induced euphoria. MJ Arsenal gets bonus points for giving their glass a little wizard hat. Cue the jokes about achieving a magical high.