Domino's will now deliver pizza to beaches and parks
Now you can satisfy your munchies anywhere.
There's a reason only a few Domino's Pizza locations have seating. Ever since its inception in the 1960s, Domino's has used delivery to become one of the most successful pizza chains in America. Half a century into their tenure, the company has announced that these deliveries will no longer be limited to places with four walls and a doorbell.
It was through pizza delivery that Domino's rose to fame. In 1979, they introduced the promise to deliver a pie in "30 minutes or less" or else it's free. They dropped the deal in the 90s because of reckless driving lawsuits, but it set an industry standard for families looking for a convenient dinner and stoners who absolutely need garlic cheese sticks as soon as humanly possible.   
In a world where phones and communication are no longer tethered by landlines, and people can take their domestic conveniences on the go, Domino's is adapting to a new climate. McDonald's is teaming up with delivery services like UberEats to make McNugget consumption insultingly easy, while Pizza Hut has announced their own fleet of Black-Mirrorian self-driving delivery drones. But Domino's Pizza doesn't have to go as high tech as their competitors to do something new. This week the company announced they will be delivering pizza to public spaces, like parks, beaches, hotels and even zoos.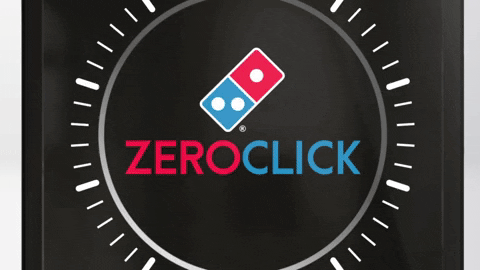 The company had a trial period last year in Miami, Florida, where beaches are plentiful. Chief Digital Officer Dennis Maloney didn't specify how many deliveries were made during the test, just that it was enough to sell them on the idea. Domino's won't delivery to absolutely everywhere, however, just hotspots in cities like statues, monuments, or even the 'Welcome to Fabulous Las Vegas" sign. So no, they can't save your ass if you're out in the woods camping, but there will be 150,000 of these hot spots in total. They can be accessed through Domino's Pizza app, an app you would download if you really, really like pizza.