Everyone is trying to find a way to make it, and apparently Michael Straumietis has made it with Instagram and marijuana. His Instagram account shows him off as the Marijuana-Don of the online world, a virtual stoned Playboy.
His account is a plethora of photos of him swimming in mountains of weed and beautiful half-naked women. And he has been making millions of money doing it.
There are a plethora of characters out there trying to find their way to online stardom, and hardly any of them are successful. But Michael Straumietis stumbled into the scene probably un-phased by money, and in the process created an empire for himself. And this empire comes with a beautiful woman and a bag of weed.
The king of Instagram kings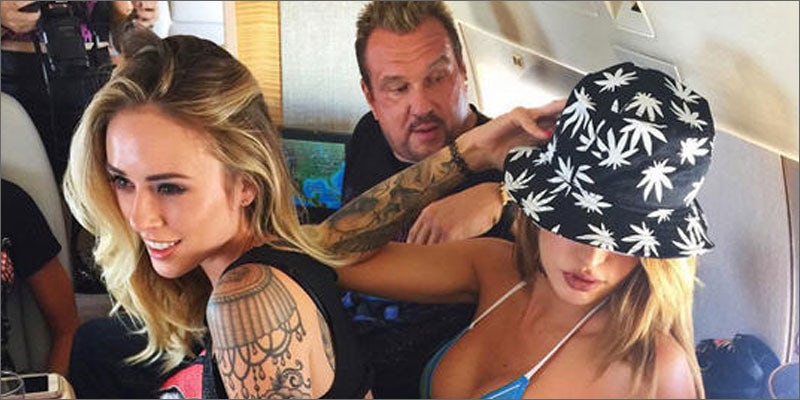 Photo Credit Unilad
There are other Instagram kings out there, such as Dan Bilzerian and Travers Beynon. They, too, have Instagram accounts that bombard your eyes with pictures of modelesque women and fast cars. But the thing that makes Michael Straumietis so special is that he is the token stoner among the bunch of Instagram kings.
Whereas the other two came from wealthy backgrounds, and have pursued lives of money and fame, Straumietis came from a middle class family, and made his millions through marijuana. He is now an entrepreneur in the marijuana industry, with a multi-million dollar marijuana growing business in Canada.
Although Michael´s complete openness about his marijuana use has inevitably caused him brushes with the law, he has managed to stay out of trouble. In fact, his business is completely legal because he doesn´t actually manufacture and sell marijuana. He sells fertilizers and other products that growers and manufacturers might need in order to make his living. Then he spends the rest of his time getting high and going to social events – as well as surrounding himself with beautiful stoned women.
Getting rich by smoking weed!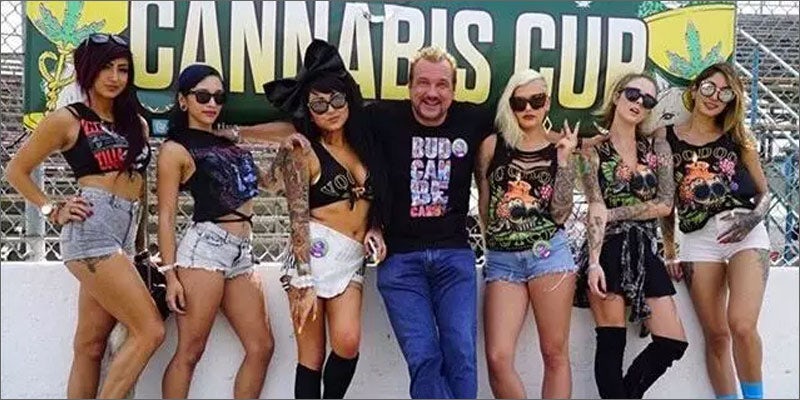 Photo Credit Hollywood Gossip
Michael Straumietis effectively got rich by smoking weed and telling everyone all about it. Commentators in the Instagram community are now calling him the Marijuana-Don of Instagram, and likening him to his non-stoned famous Instagram counterparts. But at the end of the day, he made his way from a middle-class Oregon pot head to an online icon.
The 6 foot friendly giant has made an empire out of selling marijuana products. It´s especially exciting because marijuana has not even been completely legalized in Canada yet. They are still sitting on a medical marijuana program. Nonetheless, Straumietis saw an opening for opportunity and was clever enough to seize it.
This is sheer proof that stoners are in fact, very productive people. It´s nice to see someone out there living the stoner dream, so that the rest of us know it´s real!
Here are some photos (from his Instagram account) of his outrageously extravagant life!