A legendary figure in the music world, Fela Kuti is today best remembered for battling colonialism and oppression, declaring his own sovereign nation, and loudly proclaiming his love of cannabis.
Born in 1938 in Nigeria, he was sent to London by his parents to study medicine but instead enrolled in Trinity College of Music. While in the UK he formed a jazz band, married, and had three children. Then he returned to Nigeria and began fusing the jazz music he'd studied in London with the African rhythms of his homeland.
As the liner notes of an album he recorded in 1969 make clear, it was a relatively late-in-life embrace of cannabis (he was 31 at the time) that changed his music forever, helping him create the Afro Beat sound that would become a worldwide sensation.
During rehearsals in Los Angeles, after smoking a joint for the first time, Fela Kuti said he heard this heavy bass line vibrating in his head in the rhythm of the traditional Yoruba music from the West of Nigeria. The result: My Lady Frustration, an instrumental piece.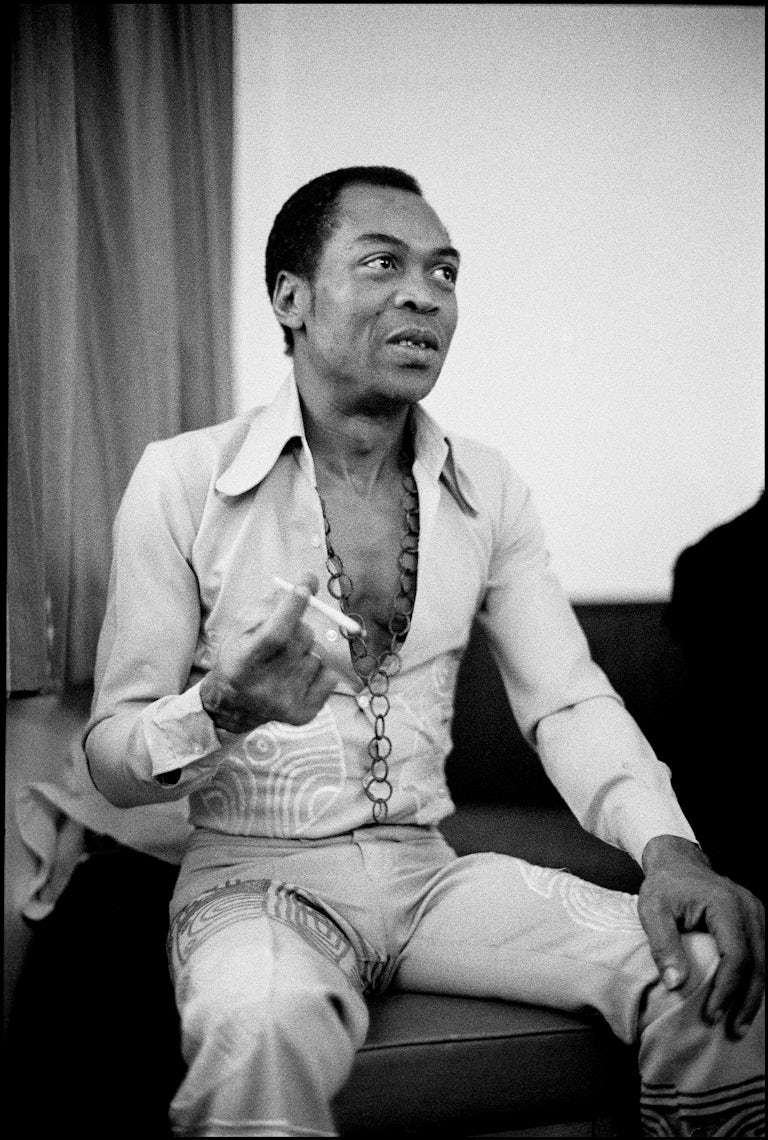 Back in Nigeria, Fela's music grew defiant. He didn't just rail against "the system" or "oppression," he called out specific government leaders and corrupt institutions. He also turned his home into a commune/recording studio/performance space he dubbed the Kalakuta Republic and declared to be a free country, fully independent of the Nigerian state.
Incensed by all of this defiant political agitating, the Nigerian authorities responded by setting Fela Kuti up for a drug bust by planting a joint on him during a raid of his compound. But thinking fast, he grabbed the evidence from the cops' hands and ate it. Leading to a three-day standoff in prison, as the authorities demanded Fela produce a fecal sample so they could test it for THC. The incident became the inspiration for one of his most famous songs, Expensive Shit.
To learn how things turned out, check out the latest episode of Great Moments in Weed History with Abdullah and Bean, for a deep dive into the iconic musician's life, music and frequent clashes with authority.
LISTEN NOW
Episode #4
 Apple Podcasts / Stitcher / Soundcloud / Google Play