Charlamagne Tha God has many celebrity friends, including Snoop Dogg, and as he recently shared with Page Six TV, Rihanna too. According to Charlamagne, the singer, makeup entrepreneur, and cannabis enthusiast hit him up for a late-night chill sesh in a 'hood spot' that involved lots of weed and tequila.
Charlamagne, who co-hosts the radio program The Breakfast Club and the podcast The Brilliant Idiots, shared an amusing story involving the impromptu hang-out session with the superstar.
He retold the evening's events—which happened in 2012 following a back-and-forth on Twitter—after one of the program's hosts asked him what it was like to smoke weed with Rihanna.
"This was years ago, and I had tweeted out like 'Yo, I'm drunk in LA,' and she tweeted me and she was like "Yo, I want in!"
He then recalls the brief moment of skepticism he felt before the night took off.
"First, I had to click on her page to make sure it was the verified account, to make sure it was really her," he explained, "Then she pulled up to the hotel we were staying at…and it was just like, her in the driveway."
Charlamagne continued, saying that in a moment's notices, Rihanna took him and his buddies to a very exclusive, low-key party somewhere in Los Angeles.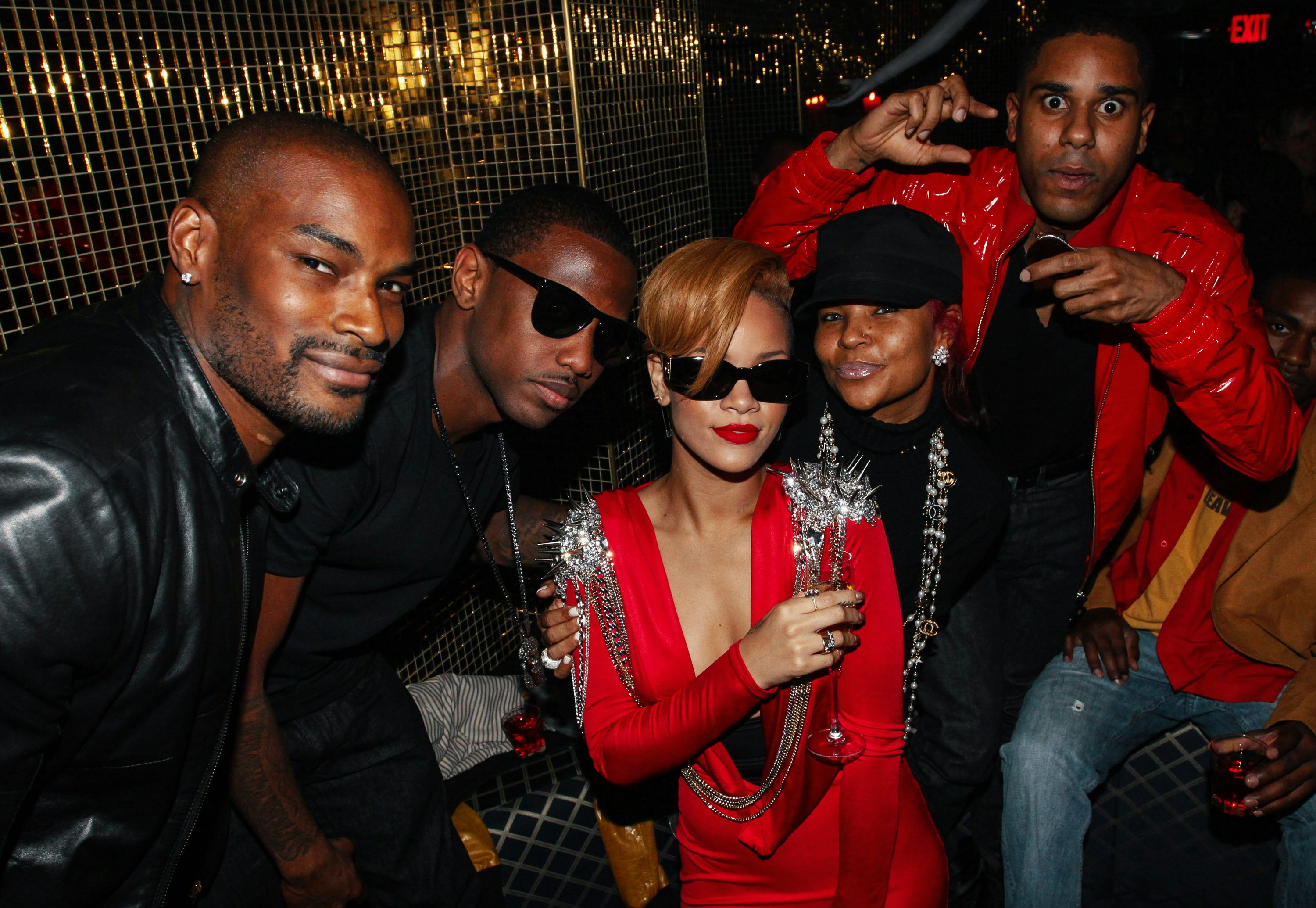 "I had four or five people with me, and she asked 'Is this your squad? Come on' and then she took us to this hood spot in LA and it was like, you walk in and they close the door behind you, and they had mad weed and mad tequila."
Charlamagne Tha God then clarified why he suspected it was a 'hood spot.'
"To me, it was a hood club. I don't really know if it was a hood club in LA, but I say it was a hood club because Beanie Sigel was there, and I was like, 'Wow! Beanie Sigel is here!"
It seems as if Charlamagne's encounter with Rihanna is one of his favorite stories, as he previously shared it back in 2014 on the YouTube Channel DJ Vlad, where he gave a little more insight and perspective on what happened that evening.
You can watch a previous version of Charlamagne Tha God retelling the story of partying with Rihanna below.