There's one place that defines the intersection of weed culture and hip-hop music and that's Compton, California. From DJ Quik to Dr. Dre, the city has produced some of the greatest weed anthems known to man (and we're not counting King Kendrick, because he doesn't even smoke).
Some might argue it began with Dr. Dre, who dropped his debut studio album The Chronic 25 years ago last month. That album ranks 138 on Rolling Stone's list of the 500 greatest albums of all time. Yet, for many a stoner it's No. 1 in their hearts and minds. It was an album so thoroughly dedicated to weed culture that it helped a wider audience appreciate what Californians had known for a while about cannabis.
The album, which came out in 1992, ushered in a wave of other 420-friendly music like "How to Roll a Blunt" by Redman, who lived about 3,000 miles away in New Jersey. And that's why it's with a bit of irony that in a time when chronic, the strain, of course, is finally legal in California, the home of The Chronic, Compton, has decided to ban the sale of it.
On Jan. 24, Compton voters rejected two measures which would have allowed for the sale of recreational marijuana in the city, which became legal in California at the start of the New Year. Both measures were rejected by more than 75 percent.
"After decades of black Americans being cast as the face of the underground pot market, Compton and other Southern California cities with large African American populations have opted against legalizing the pot trade, worried about the effects on the community and the message it sends," wrote the Los Angeles Times.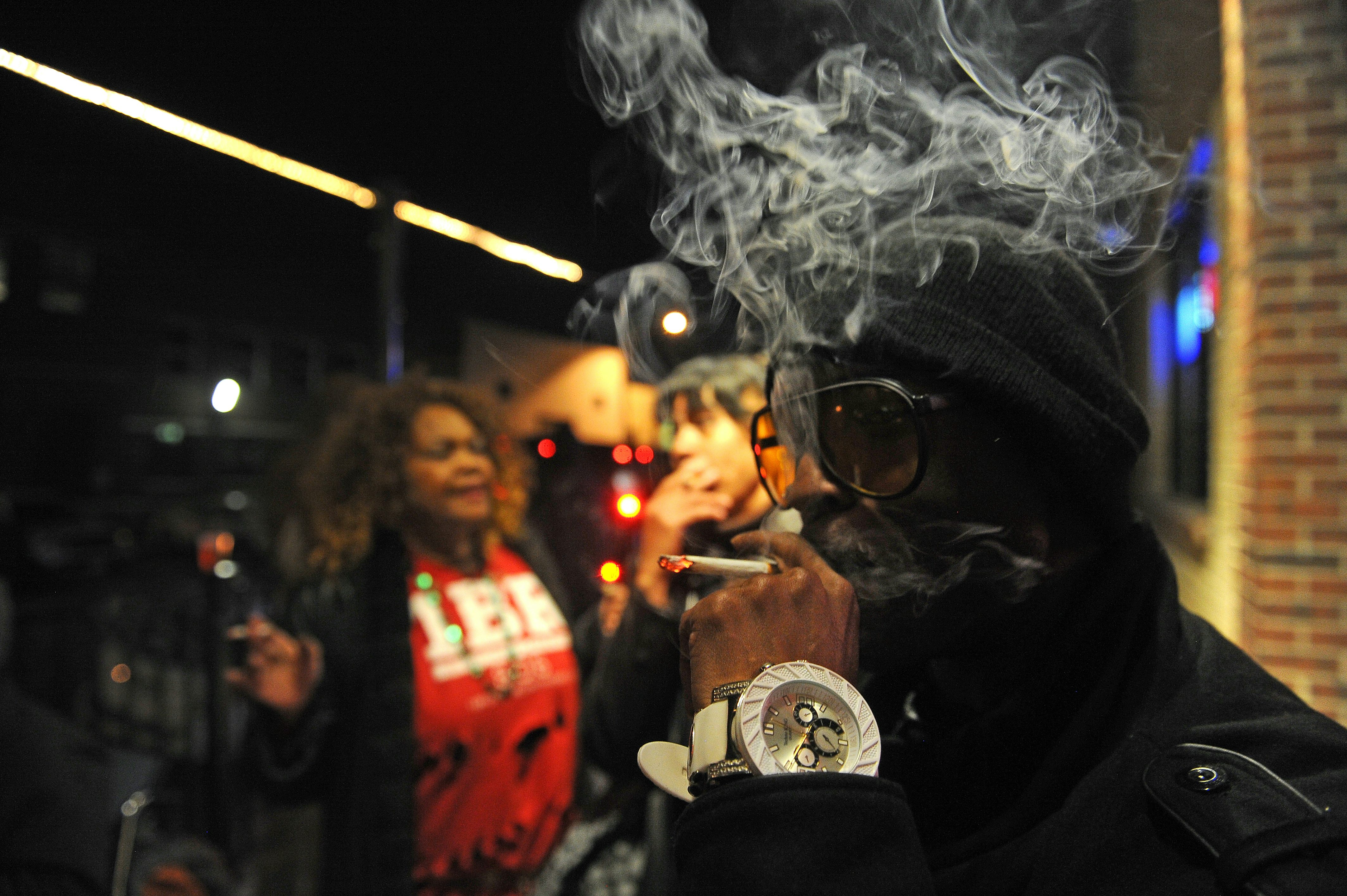 Compton is still a city fighting many social problems. And city leaders feel that the marijuana biz just isn't a good look, despite the influx of tax revenue legal pot sales could bring. The argument is that residents with a lot at stake in Compton just don't want their city to be further identified with smoking weed or gang violence. Much of that image stretches back to the heyday of N.W.A.
One Compton leader, Councilwoman Emma Sharif,  even told the LA Times that she felt approving legal pot sales in Compton would bring in an influx of people who could potentially become the victims of robbery crews. There have been a handful of dispensary robberies in California as dispensaries largely operate as cash-only businesses with limited banking options available to them. According to a recent report, however, violence doesn't go up significantly in neighborhoods with medical marijuana dispensaries.
Compton may never fully shed its gangster image, but there are residents who want to push it to become the bucolic suburb it once was long ago. Still, it's a location that already earned a spot in music history as its always been home to innovative gangster music. Call it a style that may have been influenced by the mixing of weed smoke and great production instincts.
Take for instance DJ Quik, the Compton native released his song "The Bombudd" a year before The Chronic. Quik's song stands as an innovative mix of reggae and gangster music.
For all of Compton's music culture that's influenced by cannabis and vice versa, there's no doubt that a branding opportunity is being passed up. And while many in Compton resist following other cities in opening the legalized cannabiz industry, there's certain to be people who will push back. You can thank Dr. Dre and Snoop Dogg for that.