From the moment he walks into a small banquet room in the back of the Sunset Marquis Hotel in West Hollywood, Damian Marley projects a different swag than his brothers Julian and Stephen Marley. With a black-and-red "Zilla" snapback on his head covering his knee-length dreadlocks, a fresh pair of navy Timberland boots and a gleaming gold Rolex, the youngest son of reggae king Bob Marley is just decidedly more hip-hop.
It's his signature style. After all, Damian was sought out by Jay-Z for a collaboration that landed on the 4:44 album and long before the Afrocentric wave of Black Panther, he and Nas joined together to release an album as Distant Relatives in 2010.
In other words, Damian Marley has chartered new musical territory for his family name, creating an inimitable sound that is equal parts reggae, dancehall and hip-hop. On the cannabis front, Damian has been pretty busy too. He is pushing the culture forward and creating new businesses. But it's not just about making money for the self-described "young entrepreneur." As Marley's youngest son, Damian sees himself as a part of the original cannabis culture, the culture which respects the cannabis plant and the people who grow it. And he's made it a part of his mission to not only help the cannabis industry grow but to ensure that it does in the right way.
"With herb becoming legal, it's important for us, the original culture of herb smokers and people who sell and grow herb, to be a part of it," Marley said during an interview with Herb at the Sunset Marquis Hotel in West Hollywood, where his father often stayed.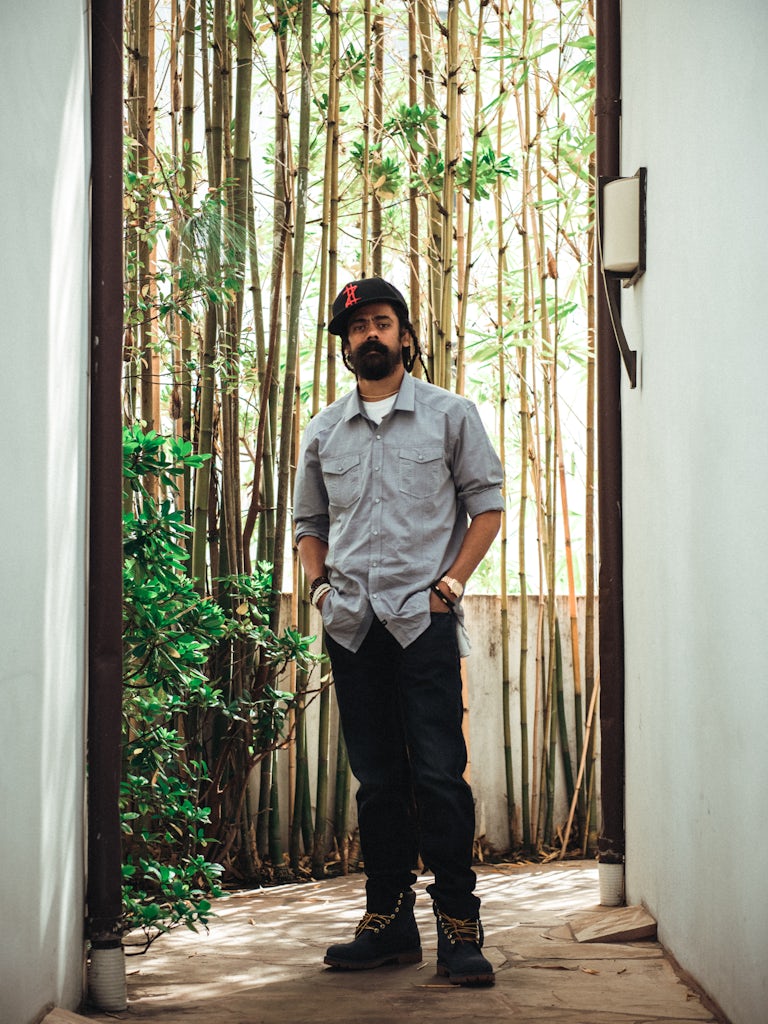 Damian is nothing if not true to his words. In 2016, with longtime manager Dan Dalton and his family members, he bought a California prison and converted it into a pot farm. The transaction provided an instant financial boost to the city of Coalinga, and with around 100 new jobs, looks to be a consistent revenue stream for years to come.
The rest of his family is a part of the movement too. In mid-March, about a week after Herb spoke with Damian, Kaya Farms, co-owned by Damian's brother Rohan Marley, became "the first legal medical cannabis dispensary in the English-speaking Caribbean." It already appears the dispensary—located in Ocho Rios, Jamaica along with sister companies Kaya Herbhouse, Kaya Spa, Kaya Cafe and Kaya Tours—will be better received than Marley Natural, another cannabis brand developed by the Marley family.
Marley Natural came to market after a 30-year licensing pact between the Bob Marley estate and Privateer Holdings, the first company to secure many millions of dollars from institutional investors, prompting concerns among longtime cannabis entrepreneurs about the looming threat of corporate competition. Privateer Holdings was also roundly criticized for exploiting Rastafarian culture and lampooned for using Marley Natural to turn anti-capitalist Bob Marley into 'Marijuana Marlboro Man.' But Damian insists he wants to champion the people the way his father did.
"I'd really love to see that all of the people who have benefited from the plant and have been able to feed their families because of the plant can continue to do so when it's legal," Marley said. "It's important that they're not muscled out by corporations."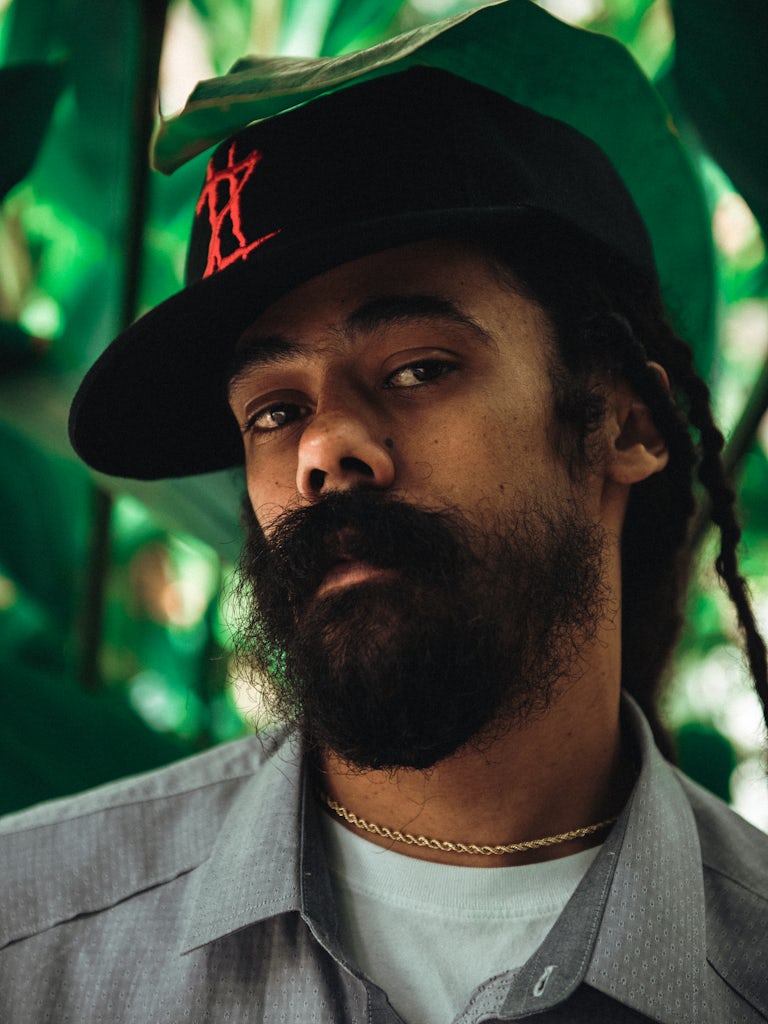 Damian is clear about this in his music and his business ventures, which are inextricably tied. In his most recent music video for "Living It Up" from album Stony Hill, Damian celebrates Jamaican culture with his son. Stony Hill, the Jamaican neighborhood where Damian was raised, also shares a name with the singer's Denver-based dispensary which opened around the same time as the album release. "Medication" was one of the album's lead singles and further, Stony Hill Corp. has invested in cannabis businesses, including purchasing High Times magazine last year.
Damian says his goal is to inspire those in the cannabis community who may see themselves at a disadvantage as the legalization movement picks up and an influx of well-heeled investors descends on the industry. "It's easy for capitalists to really take advantage of the fact that it's now legal," Marley says.
When asked about what he feels are the next steps in the legalization movement, Damian is clear: criminal justice reform.
"Look, first and foremost, before I can say anything, the greatest aspect should be that people aren't incarcerated for herb," Marley said. "It should be free to the level where anyone should be able to grow herb in their home, like they grow tomatoes or rosemary or whatever they want to."
Damian, along with his brothers Stephen, Julian, Ky-Mani and Ziggy, will be bringing this message to San Bernardino, California this month, where they'll be performing for the first time together in more than a decade at the Kaya Festival in honor of the 40th anniversary of their father's Kaya Album.
The fest is being billed as "a socially conscious experience that utilizes the power of music and togetherness" to honor Bob Marley and "his unified way of living." The word Kaya, like the festival itself, means many things: beauty, home, and, not coincidentally, cannabis.