You win millions, you get nominated for some of the world's most prestigious film awards and then…you get an octopus named after you? It's not the trajectory most imagine, but everyone's favorite weed-loving comedian is thrilled about it.
"YAY!!!!" posted Seth Rogen on Twitter, in response to an announcement that the public can now meet "Ceph Rogen," a Giant Pacific octopus living at the Vancouver Aquarium.
The one-year-old female comes from Bowen Island in British Columbia, just a 20-minute ferry ride from West Vancouver. When the aquarium acquired her, they put a poll out online asking the public what they thought her name should be.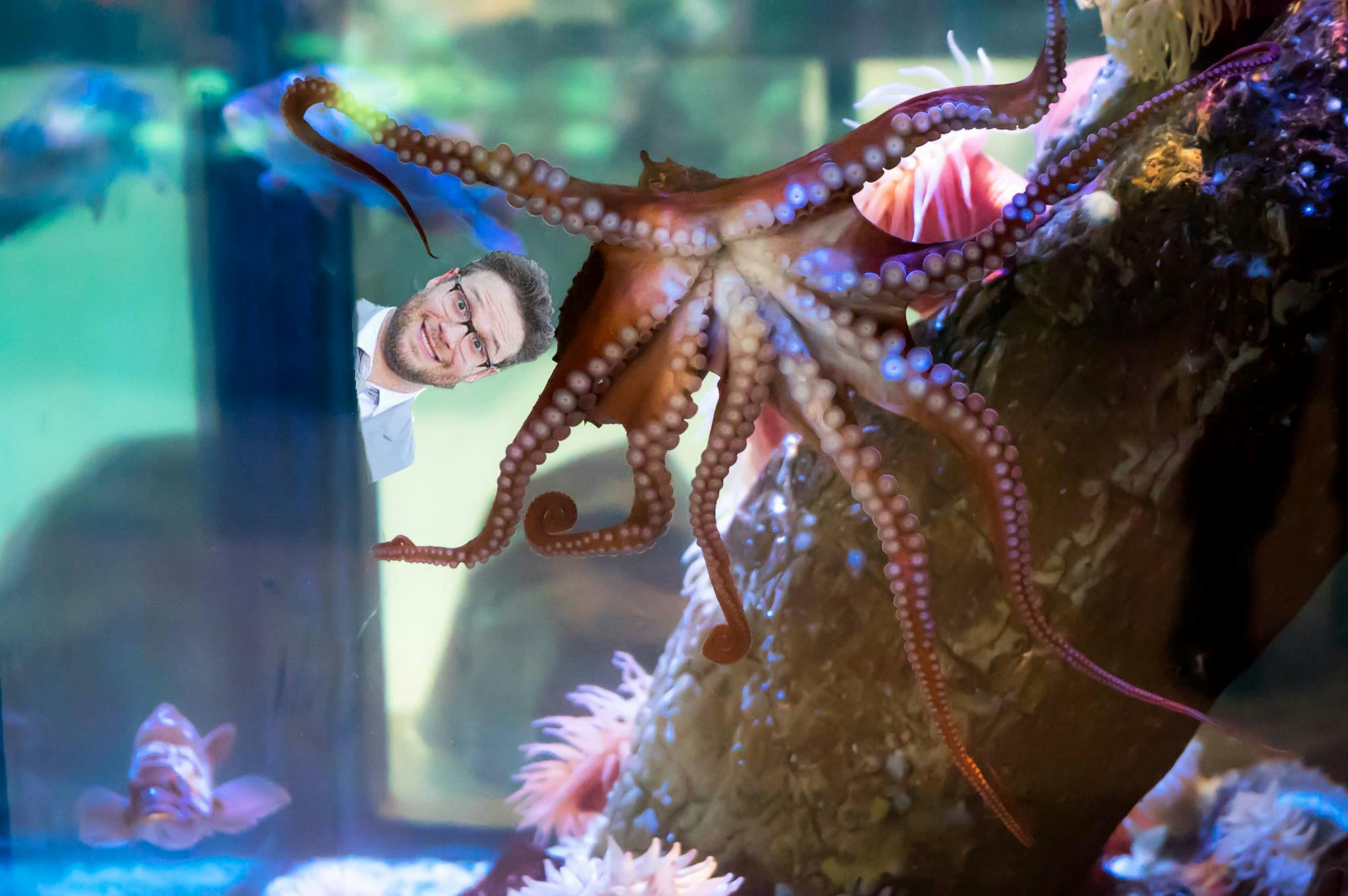 Rogen encouraged his followers to vote for "Ceph Rogen"—as in "cephalopod"—saying it would mean a lot to him as he grew up visiting the aquarium. The comedian grew up in Vancouver and has become somewhat of an icon in the city lately. In addition to this most recent honor, he became the voice of Vancouver's public transit in July.
The public had the option of voting between the names Ceph Rogen, Octavia, Luna and Houdini for the aquarium's newest resident. Ceph won by more than 90 percent.
Giant Pacific octopi are fascinating creatures. Most octopi live about one year, but their lifespans are typically three to five years, making them one of the longest living species of octopi. They can change the color and texture of their skin to blend in with their environment. They also have the ability to recognize people they see frequently and will change their texture and jet water, among other behaviors, to indicate familiarity.
Octopi already tend to be one of the most popular attractions at the aquarium. Ceph, however, won't be at the Vancouver Aquarium forever. The aquarium has a program where they release their octopi back into the waters that they came from so they can reproduce in the wild. That means you better smoke a joint and get over there soon. The real Seth Rogen is already on his way.