On Wednesday, September the 27th, the world lost the man responsible for building the Playboy empire, Hugh Hefner. Being that he lived to see 91, he certainly accomplished a lot in his days. Of course, most remember him as the pajama-wearing dude who was always surrounded by gorgeous women. But he was so much more than that. You see, if it wasn't for Hugh, it's safe to say sex wouldn't be as mainstream as it is now. And to point out something you might not know about, he was also among the millions of Americans that believed in cannabis.
Remembering Hugh Hefner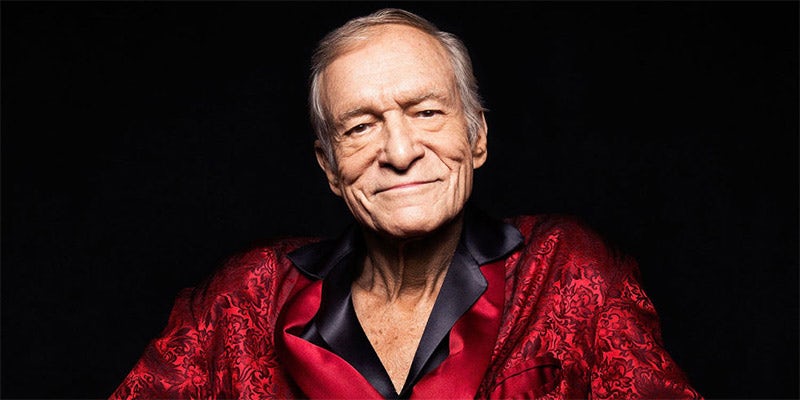 After seeing Hugh Hefner on the trending list yesterday, no one expected to find out that the founder of Playboy had died. In fact, many probably didn't believe it at first. But sadly, it's true. Hugh Hefner, the man, has passed away.
The official announcement came from Playboy Enterprises. It wasn't long after that that the internet was flooded with tweets, Facebook posts, and Instagram uploads, all showing their condolences. Some of them came from everyday Joes that adored Hef for reasons of their own, and others came from celebrities, including Kim Kardashian, and current and former playmates that knew him well. And of course, loved him dearly.
In so many ways, Hugh Hefner touched the lives of millions. And because of that, he will never be forgotten. Not just because he was a ladies man, but also because he showed tremendous support on a variety of issues.
For example, he was a huge believer in freedom of speech, especially when it came to sexuality. It was Hugh that brought pornography out of the closet and into the mainstream. In fact, this was something he was most proud of,
Nice people can live together now. I decontaminated the notion of premarital sex. That gives me great satisfaction.
There was also one other major issue that he stood behind. And it may surprise you. Or, maybe not.
How Hef played a vital role in the early days of NORML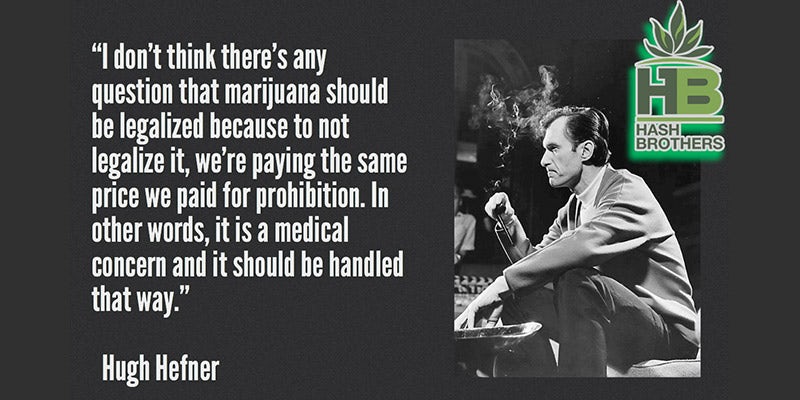 Cannabis prohibition remains an issue to this day. But Hef was among the millions of Americans who backed legalization. In fact, during the 70s, he generously rewarded The National Organization for the Reform of Marijuana Laws, aka NORML, with a $5,000 grant. If it wasn't for his contribution, NORML founder Keith Stroup might have left the cannabis community for good.
In the Playboy magazine, Hefner focused a lot of attention on the numerous victims of cannabis prohibition. As a result, he helped convince people that the issue was merely a fallacious and unjust public policy.
Here is a quote from the 80s that came from the pajama man himself,
I don't think there's any question that marijuana should be legalized because to not legalize it, we're paying the same price we paid for prohibition. In other words, it is a medical concern and it should be handled that way.
And another, which came about more recently in 2010,
Smoking helped put me in touch with the realm of the senses. I discovered a whole other dimension to sex.
May Hugh Hefner, the ladies man, the longtime cannabis advocate, and the believer of sexual freedom rest in peace.