For upwards of two decades, Kevin Smith donned a dark green trench coat and white cap, standing at the far end of a small New Jersey strip mall trying to peddle some green. Now Smith is getting into medical cannabis, partnering with Beleave Inc. (CSE: BE), one of the most innovative licensed producers on the continent.
Most know Smith as Silent Bob, a character of Smith's creation and unspoken bucko to Jay, a habitual smoker, and layabout played by Jason Mewes. Kevin Smith's alter ego, Silent Bob, had his own alter ego, Chronic, the sidekick to Jason Mewes' Bluntman. The superheroes were, in theory, crime fighters. The twofer appeared in Afroman's video for 'Because I Got High,' which Smith directed. The video ends with the three of them smoking a joint the size of a sweet potato.
Gobsmacking as this sounds, Smith wasn't actually using marijuana at the time.
Despite being the most popular creator of stoner cinema since Cheech and Chong, Kevin Smith hadn't picked up many blunts until after the Jay and Silent Bob saga. He cites the influence of Seth Rogen on the set of Zack and Miri Make a Porno in 2008 for becoming the stoner he long made himself out to be. He was 38 at the time.
"The couch-surfing stoners you see in movies, even Jay & Silent Bob movies, are a dying stereotype," Kevin Smith told Herb. "Now we're more educated on the benefits of cannabis and we know those benefits go well beyond simply getting 'stoned.'"
Jay and Silent Bob probably wouldn't see eye to eye with Kevin Smith on cannabis. The director's newfound appreciation of the herb is less about glorious slackerdom and more about medical wellness.
"Kids don't need cannabis," says Smith, "life is long and full of hope and promise when you're a teenager. But when you hit mid-life, your body starts working against you and your mortality suddenly looms large. Marijuana can counter not only the physical effects of aging but also the psychological effects."
For all the good it does himself, Kevin Smith says the effects on his 72-year-old mother are much more significant. "She's on a legion of pharmaceuticals," he says, "the second half of which she takes solely to counter the unwanted side effects of the first half. But when I was able to introduce medical marijuana into her steady diet of pills, she noticed an instant change."
Kevin Smith has been impressed by how cannabis has improved his mother's sleeping habits, energy, and focus. Smith's mother tells him that when she consumes cannabis, she feels younger.
It is probably for reasons such as this that Smith isn't entering the cannabis world to align himself with a glassware maker or 'Snoochie Boochie' branded edibles but the rapidly growing, publicly traded Canadian medical cannabis supplier Beleave.
"I chose Beleave to partner with because of their stellar reputations in the medical marijuana field," says Smith, "because of their reputations as the mad scientists of medical marijuana. The Beleave grow operation is astoundingly high-tech and incredibly efficient and their products are top notch. Every day, they're reinventing what we think we know about medical marijuana through science and technology."
Beleave is championing the therapeutic benefits of cannabis through an approach to growing that puts community and science first. There is mounting evidence, that cannabis acts as an anti-inflammatory and could help control the development of neurodegenerative diseases. This an issue that Beleave's Chief Science Officer, Roger Ferreira, Ph.D., is particularly passionate about. Unlike other growers that aim to make fast-cash in an emerging market, Beleave aims to build their success on quality product and a business practice rooted in principle. Even their grow facilities aim to address carbon emissions by incorporating a large-scale solar installation to reduce their environmental impact.
Smith's similarly impressed by Canada's efforts to legalize cannabis for adult-use on a federal level, hoping that Americans will take note when Canada resists devolving into some smokey hellhole. In fact, Kevin Smith is watching his home turf of New Jersey come around as we speak.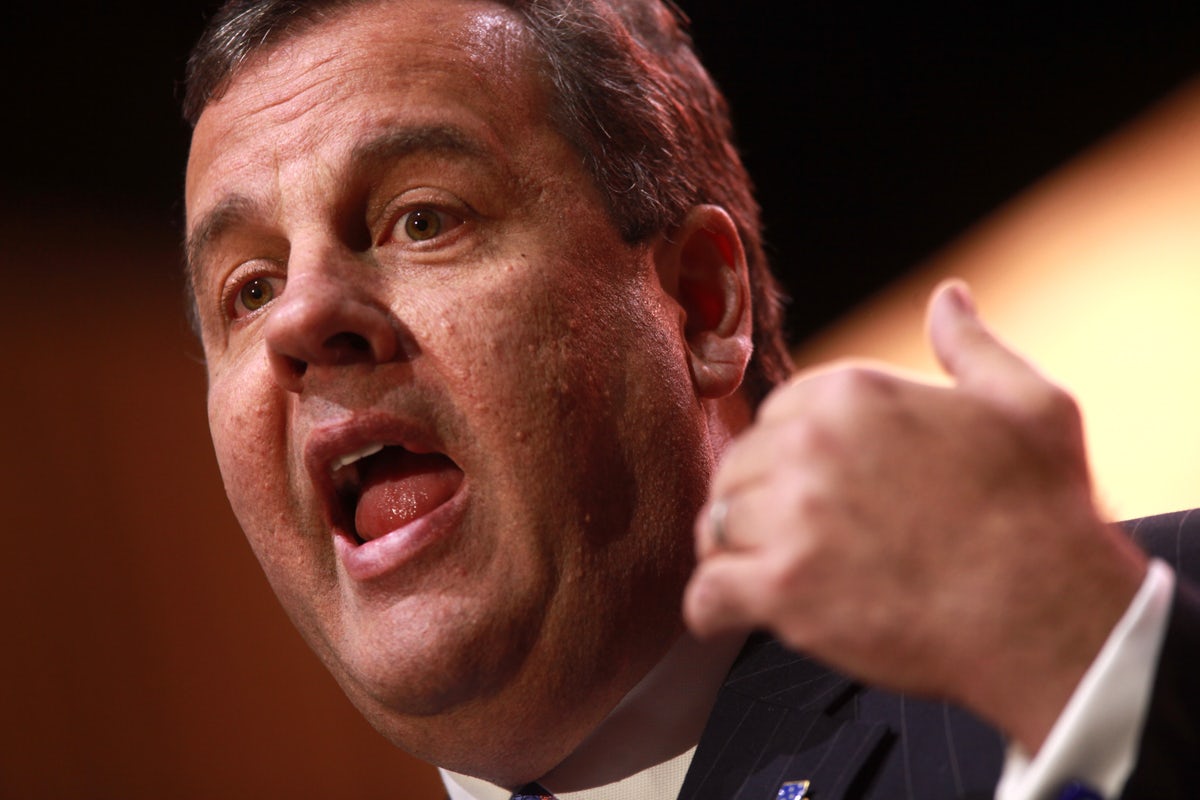 Governor Chris Christie of New Jersey speaking at the 2014 Conservative Political Action Conference Photo via Flickr/Gage Skidmore
New Jersey Governor Chris Christie has served for two terms, and for those eight years, he has not minced words on marijuana. While medical marijuana has been legal in the state since 2013, he still views cannabis as a public threat. He describes the legalization movement as an attempt to "poison our kids" which is equal to the government accepting "blood money." But with Christie out of the way in 2018, many believe the countdown to legal weed in Jersey will finally begin. Lawmakers have already started preparing the legislation to enact recreational sales.
"Watching New Jersey move toward legalization has been a thrill," says Smith, "considering the state used to set records for possession arrests. And legal weed means the police and prosecutors can concentrate on real crime instead of punishing people for possession. I'm proud of my home state, even though legalization means Jay and Silent Bob are now out of a job."