Hip-hop loves a great underdog story. Before Drake's "Started From The Bottom" became a millennial anthem, the perspective was poeticized by the late great Tupac Shakur in his book "The Rose That Grew From Concrete." More than two decades since that poem was written, a teenage rapper—born two years after 2Pac's death—has a similar outlook. Lil Skies, whose face is adorned with a rose tattoo, is more than another inked stoner rapper. His debut "Life of a Dark Rose" mixtape—notching millions of listens on streaming services—perfectly fits the underdog image.
Lil Skies, born Kimetirus Foose, is enjoying unprecedented success at just 19 years of age. Two songs from the tape— "Nowadays" and "Red Roses"—are charting on the Billboard 100. Both songs feature Maryland singer Landon Cube, whose best friend's YouTube channel, CUFBOYS, has helped "Red Roses" get heard by millions.
"It feels good, not gonna lie," Skies says of his breakout success. He is on the phone from Chicago, right after a sold out show in which the audience sang along to "Nowadays" (Gucci Mane called right after). The next night, Lil Skies headed out for a show in Seattle. A few days prior, he was on an All Def Digital showcase with the Lyrical Lemonade crew in Los Angeles.
While the latest generation of "lil's" will probably have the shelf life of ringtone rappers, Lil Skies actually has a solid reason for his name. He isn't the first person in his family to pursue rap—his father's moniker was Skies, although the elder Skies' career was cut short due to an accident. The two have put out music before and the younger Skies spent time in recording studios with his dad as a toddler.
With "Life Of a Dark Rose," the Backwoods aficionado is hoping to properly introduce himself to the world. "Dark Rose" and "Nowadays" display songwriting genius at work. The songs find Lil Skies spitting teenage angst from a sober-eyed perspective.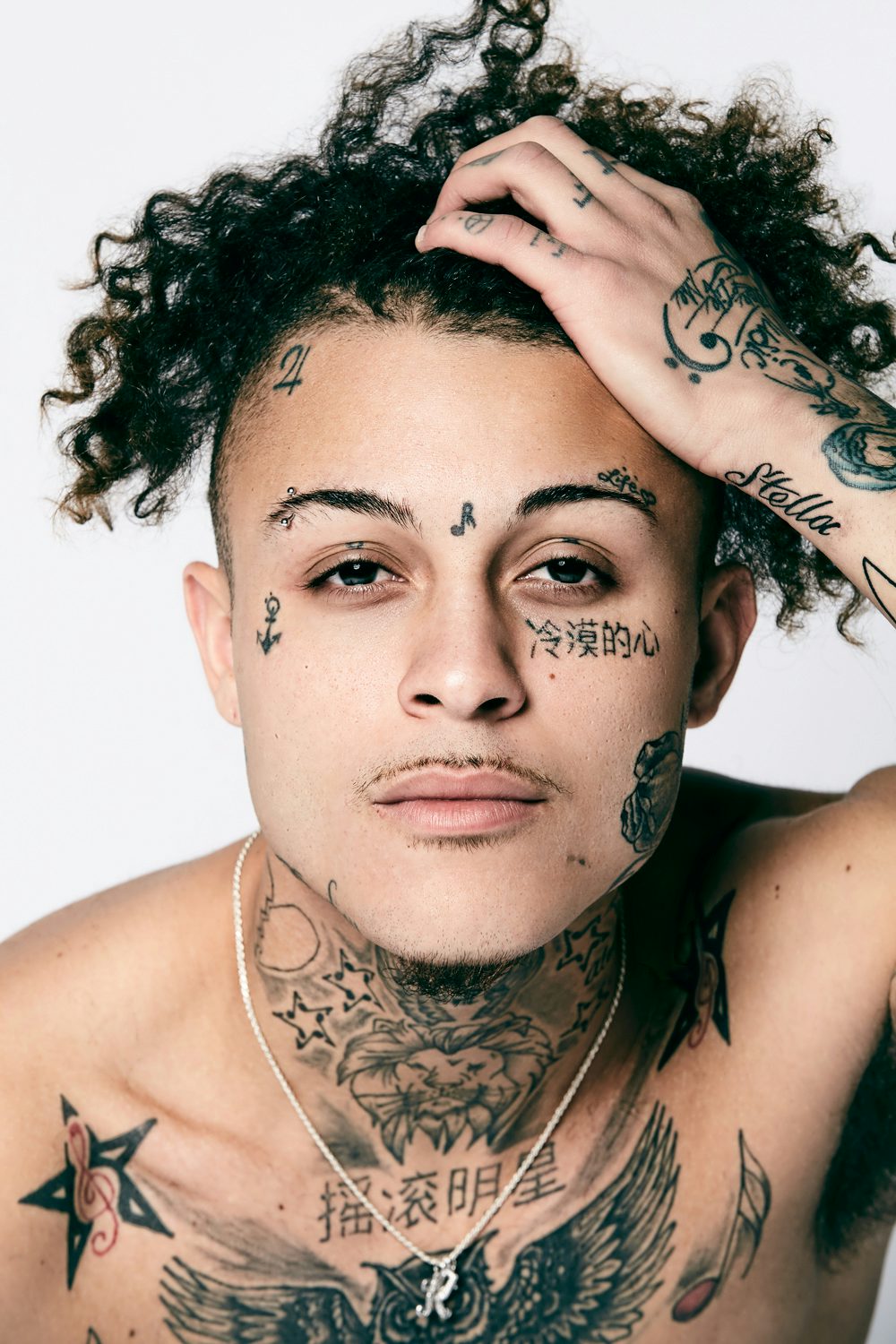 "The theme on 'Life of a Dark Rose' is about my life and where I come from," the Waynesboro, Pennsylvania-bred artist says. "The rose part (is a reference) to where everybody picks up red roses but a dark rose, you don't see anybody get that. I felt like since I come from a small town, I'm that…I'm the dark rose."
Unlike many of his peers, Lil Skies has no interest in drugs other than marijuana. But he doesn't shy away from his affinity for cannabis. He first toked as a 15-year-old when he "smoked anything," but he's become extremely discerning about strains and how he smokes now.
"I smoke Backwoods only," Skies says. "I don't like blunts… they hurt my throat. I've always smoked Backwoods because it gives me a different type of high."
Lil Skies has two favorite strains—which happen to be Cube's as well—and agrees that California has the best marijuana.
"Gelato and Blue Dream are among my favorites and lately I've been fucking more with sativas, more functional shit, because I be having so much shit to do," Skies says. On some occasions, he says, "I smoke the indicas, the sleepers."
There is an undeniably up tempo and even anthemic feel to Skies' mixtape, a tone that's set from the beginning. "My type of music is just whatever I'm feeling at the time," Skies says about his approach. "I made 'Lettuce Sandwich' (one of the mixtape's tracks) in my friend's RV. It was just something creative, talking about 'grinding for the bag' but calling it 'lettuce sandwich' instead."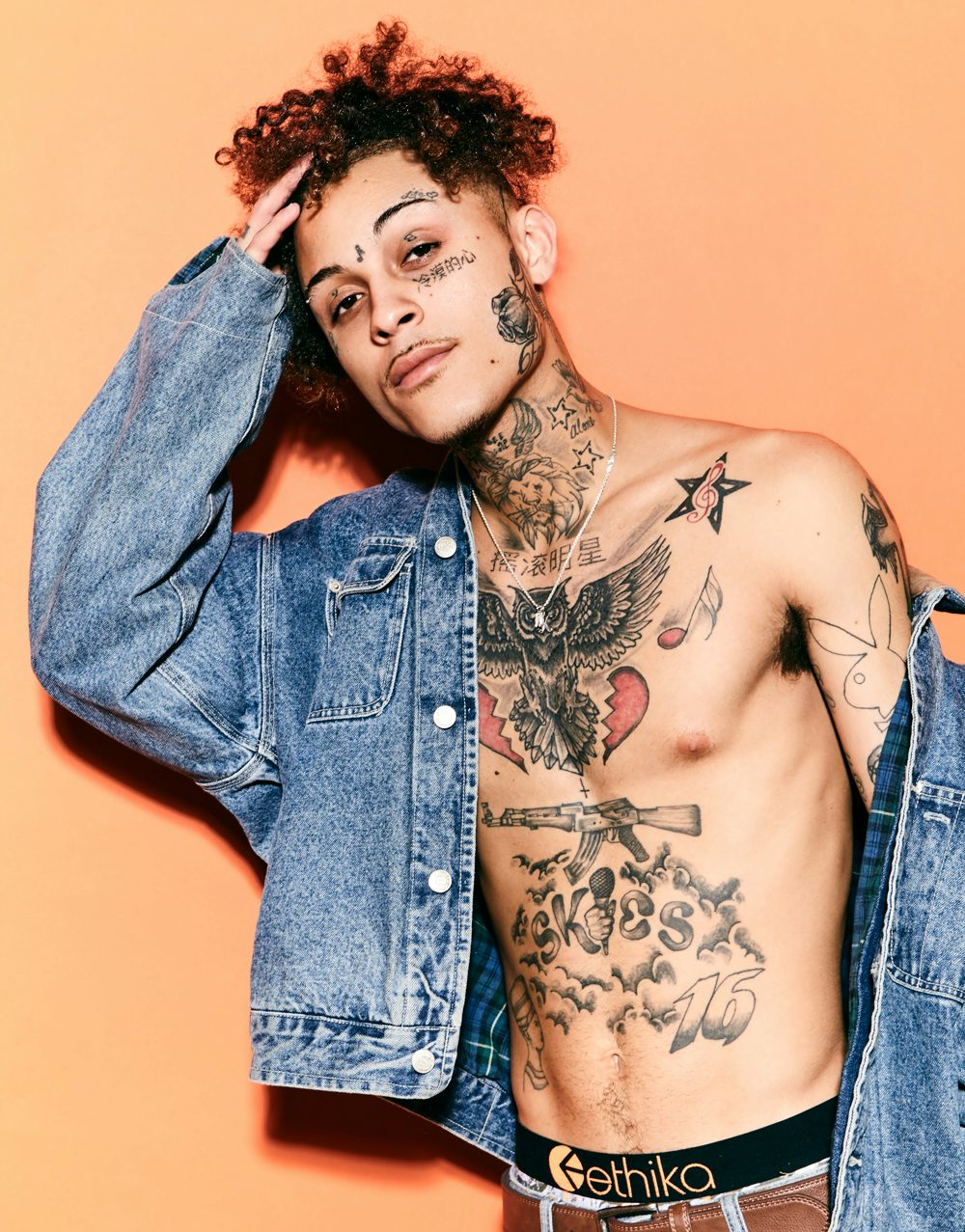 Lil Skies has tweeted that his mixtape should not be confused with his forthcoming debut album on Atlantic Records. With a variety of producers responsible for the 14 tracks on "Rose," Skies says the idea was to showcase his versatility and ear for beats.
"When I hear a beat, I'll know within a few seconds whether I like it or not," Skies says. "I hear the melodies. I try to switch it up. I try not to make all my beats sound the same. I feel like on the mixtape you can hear that—it's different types of vibes, different types of feels and it attracts different crowds. That's kind of the goal. I'm trying to reach the world, not just one type of crowd."
Collaborator Landon Cube has been acquainted with Lil Skies for about eight months after the two connected over social media. The Maryland-based singer—who started out making indie rock—feels the emotional depth of their music is what's resonating with listeners.
"I feel like our music connects with people emotionally, as opposed to just turning up," Cube says. "Of course, Skies has turn up shit too, but I think people just like the diversity."
Lil Skies has a lot on his plate. He and Cube recently were opening acts for Lil Uzi Vert and will be heading out for a U.S. tour in March. A video for "Lettuce Sandwich," off the mixtape will also soon be released.
With the timeless theme that "Life of a Dark Rose" is all about, Skies' mission is nothing less than to inspire his listeners with his words.
"I'm speaking on my life, just growing in a small town and getting to travel around," Skies says. "It's unreal to have this success so fast, but it's here, I'm ready and I hope it keeps moving up."