Sometimes stars get a bit too big for their britches. In case you missed the latest controversy, Lil Wayne was pumped up as the headliner event for the High Times Medical Cannabis Concentrates Cup in San Bernadino this past week. (I know, I wrote about it.) But after only 3 songs, he throws a fit and drops the mic, walking off stage! WTF?
Did Lil Wayne have a sudden change of heart?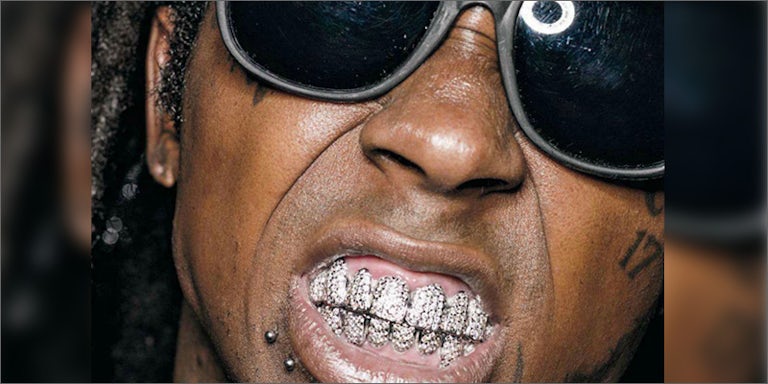 Lil Wayne looked like he was getting into his groove during his first couple songs. Then, out of nowhere, he goes into a rant that most took for a simple freestyle, but soon he turns dark:
Don't you ever, ever, ever ask me to do this s*** again!
With a drop of the mic, he stormed off stage and didn't return. High Times, in a statement on the unexpected tantrum, said:
We have no idea why, after a stellar performance by B.o.B, Lil Wayne suddenly ended his performance after just four songs when he was contractually committed to performing for an hour for the fans. We are truly baffled by why Lil Wayne would do this in front of thousands of Cannabis Cup attendees – in total disregard for his fans – and are awaiting an explanation from his team.
Concern or conceit?
Lil Wayne might have had valid concerns about fans being exhausted and a bit worse for wear. Concerts in the summer tend to do that, but did walking off stage really help the matter? Other concerts have felt the heat before, but as any fan knows, all it takes is a great performance to fill a crowd with energy.
Yet this isn't the first time Lil Wayne has wimped out on fans. In 2008, he bashed his DJ and members of his crew on stage before storming off, stemming from a recent arrest on drug charges. Last year, at Florida's Nova Southeastern University show, he quit after just 7 songs when the DJ played the wrong version of the O.T. Genasis song "CoCo".
And in January, at a performance in Milan, Italy, he quit in record time, according to Milan writer Laura Rysman.
Lil Wayne performing for 10 seconds before throwing down his mic and storming off stage to jump in a cab at #PhilippPlein. Boo, Weezy.
Love me or I'm leaving
So if you ask Lil Wayne to play your concert, you better pay for a lively crowd, too. This talented but temperamental toddler won't work without worship. Common sense might dictate that his desperate demands for devotion only inoculate audiences against his influence. But try telling that, or anything else, to Weezy. How did he even get so big in the first place?
For a guy who promotes himself as a "Sucker for Pain", he can't exactly suffer through mediocrity for a few minutes, now can he? Let's face it, bright lights burn out the fastest, and this burnout simply can't keep his mic up. Performance issues, anyone?
Are you sick of stars getting big heads? Shout out on social media or in the comments below.