Culture
Raccoon taken to a fire station after it ate too much weed
The woman who owns the critter was hysterical.
Raccoons: uniquely large, adaptive rodents whose opposable thumbs make them highly adept in urban environments. Especially cities with accommodating networks of ravines for packs to travel through. If they have any relation to weed smokers, it is their affinity for craving garbage foods. But, as it turns out, they're also susceptible to a healthy dose of the herb.  
Around 2 A.M. on a recent Friday, firefighters at Wayne Township's Station 82 were surprised to be visited by a woman who needed help for her pet. There was no cat stuck in a tree or rough collie needing assistance with Timmy in the well. The woman had with her a pet raccoon that was behaving irregularly. She was worried it found its way into some drugs and needed assistance.
"As many times as the doorbell on the firehouse was pushed, the firefighters were quite certain that something bad was going on outside," said Fire Captain Mike Pruitt. "It really left the guys scratching their heads that someone brought a raccoon to the firehouse at 2 A.M. seeking help."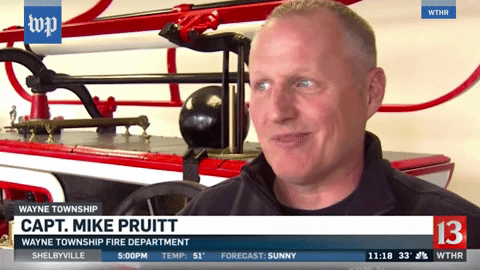 A clip was shared with local news of firefighters over the phone trying to figure out what kind of drug the raccoon may have been exposed to. They wonder if the raccoon might've found some meth or heroin. One firefighter says there are no raccoons overdosing on his end, another tells him to use the naloxone kit in case one does. "Way too weird, I'm leaving," they reply.
Eventually, the firefighters deduced, given the raccoon's symptoms, that the critter had ingested some amount of marijuana. Informing the owner that there isn't much they could do, she returned home to let her pal sleep it off.
"The raccoon was very lethargic," said Fire Captain Michael Pruitt. "She started explaining what had happened. There wasn't really much we could do, it was just the sort of thing that was going to take time."
---
---
Related Articles
---

---
People are leaving angry Amazon reviews after scorching their lungs. Will the stupidity ever end?

---

---