If your boy needs you to hit him up, then you hit him up. If not because it's the right thing to do. If not for the karma points. Maybe, just maybe because you might retell the story 25 years later on Howard Stern. That's what happened last week when Snoop Dogg recounted to the top shock jock about making Saturday Night Live's greenrooms greener when he, of all people, found himself dry and Tupac Shakur came to the rescue.
"I've seen that with my own two eyes and I've never spoke on it," said Snoop Dogg in the clip, "I've been holding on to this shit for a long time."
It would have been his 1994 appearance that Snoop Dogg smoked weed on Saturday Night Live. Helen Hunt was the host, just around the time that her sitcom 'Mad About You' became a hit.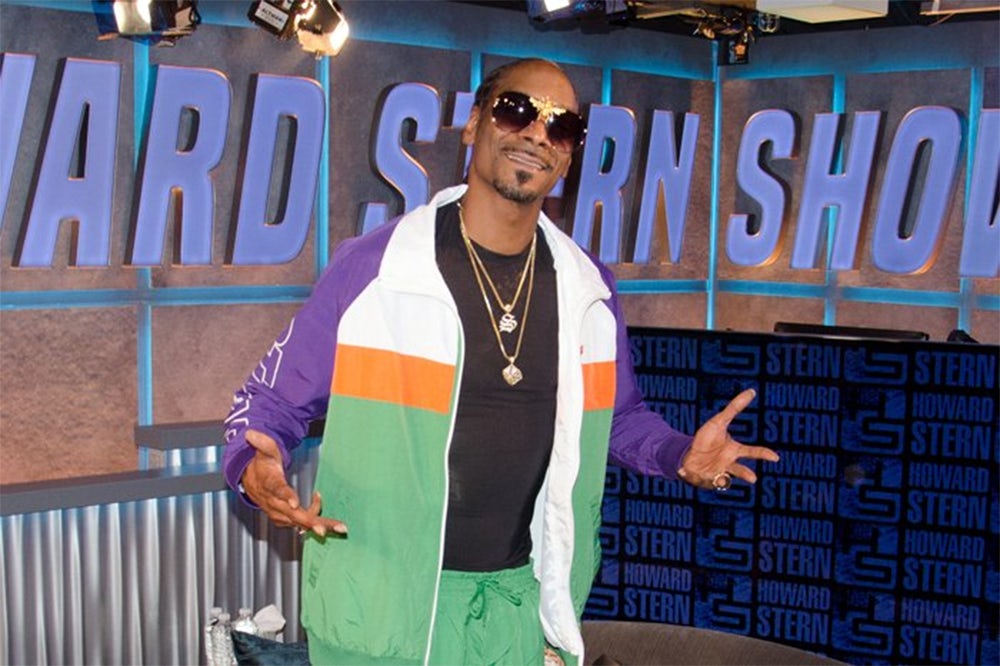 "Before he was on Death Row Records, when he was just my homeboy, after we had met at the poetic justice rap party," said Snoop Dogg. "I ain't got no dope. That's when it was hard getting weed out here (in New York City)… And he was like, don't worry about a mother fucking thing."
Tupac arrived with a quote-unquote big bag of weed—and that's not all. "Guess who he pulls up with," Snoop Dogg asks, before singing 'Like a Virgin.' Madonna. The two dated several years before Tupac's death in 1996. 
Howard Stern replies to the story by saying it sounds like Snoop and Tupac had a real friendship going on. "I don't know that I would do that for anybody," says Stern. "I'd stay home and fuck Madonna. I'm not bringing you weed. No offense."
That 1994 episode was Snoop Dogg's first appearance on SNL, though by then Bill Murray, Adam Sandler and Land Shark had walked through the studio so it probably wasn't the first time Live got lit.