During February, men's lifestyle blog The Hemponair and lux boutique and cannabis pop-up event company Condemned To Be Free, hosted the NYFW Speakeasy Benefit. Not only did this New York Fashion Week event combine weed and fashion, but it's also for a good cause. In fact, it's the first-ever New York Fashion Week cannabis event. Equally important, the fundraiser/social event showcased cannabis as both a luxury and a beneficial medicine.
New York Fashion Week hosts their first-ever cannabis event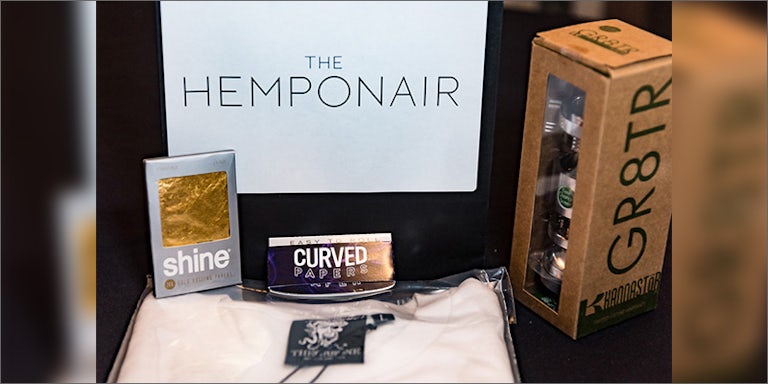 Last month, guests gathered together inside a restaurant by the art galleries downtown in Chelsea. For the purpose of raising money for a medical cannabis documentary, Our Medicine, New York Fashion Week hosted their first-ever cannabis event.
Notably, there was an excellent variety of attendees at the event. Not only did designers from high-end brands attend, like Georgio Armani, but also hairstylists and even investment bankers.
There were even VIP gift bags with luxury cannabis-related items like Shine 24k gold rolling paper, Kannasör grinders, and hemp wellness products from Charlotte's Web nestled in with, among other things, designer t-shirts from THEGR8ONE by Odari Reed.
I just had to come and experience the new frontier in cannabis marketing for myself. – Vivien Goldman
In like manner of consumers, cannabis is versatile and can be dressed up or dressed down. For this reason, the auction provided a vast diversity of styles, from high fashion to street culture.
Attendees could bid on quite a few items including paintings, weed accessories, and more. Notably, a 3D-printed vaporizer by Topstone was among the favorites.
Fundraising with an edge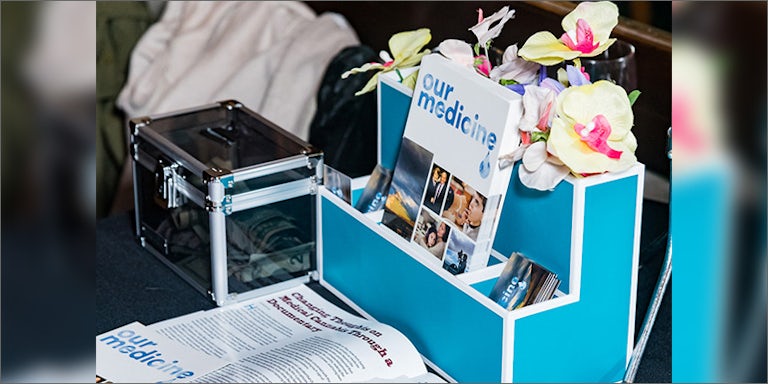 The New York Fashion Week Speakeasy Benefit was in part to celebrate Fashion Week, and also raise money for the film Our Medicine, a documentary about children with epilepsy and their use of cannabis as medicine.
Our Medicine follows three conservative-Christian, traditional, all-American families as they move from being staunchly anti-cannabis to trying cannabis as medicine for their children.
Forced to seek remedies beyond the healthcare system, beyond state borders, and beyond their comfort zones, they each undertake unexpected personal journeys that find them traversing the country, making the case for cannabis access in the halls of power, and living lives they could never have expected.
Throughout it all, they remain deeply concerned with the health of their children, obsessively tracking each sign of improvement and decline in their conditions. Their stories will revolutionize the way we all think about marijuana in the United States.
If would like to contribute, you can donate directly to the filmmaker, Ilka de Laat, via PayPal to ilkadelaat@gmail.com. You can also donate via the website at ourmedicinefilm.com.