Coachella—California's legendary multi-weekend music festival known as much for its stages as its fashion-forward ravers—only recently announced their line up. Stacked from end to end, 2018's festival features Beyonce, Eminem, Cardi B, St. Vincent, Brockhampton, King Krule and Angel Olsen. But one thing it won't feature is weed.
Despite the recent opening of California's recreational cannabis market, Coachella's policy will remain against it. Officially, the festival has never allowed "marijuana and marijuana products" inside the festival gates, though that's hardly stopped anyone before. And while there are plenty of reasons to loathe Coachella's upper management, cannabis as contraband may not entirely be their decision.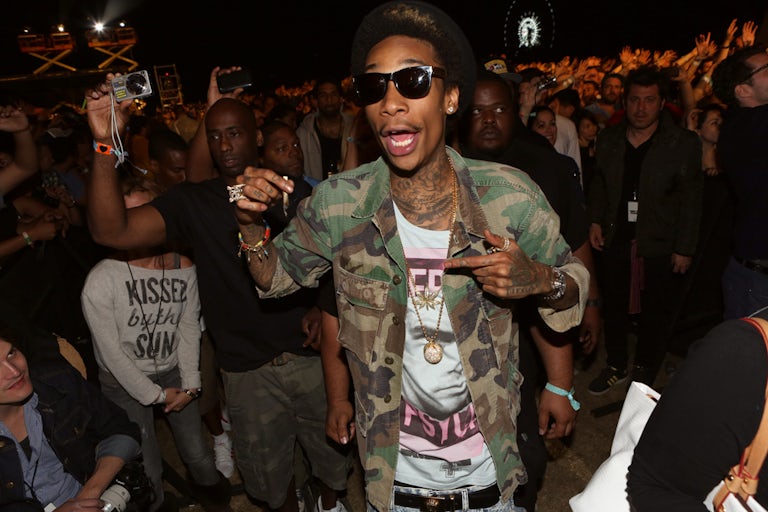 "Sorry bro," reads a particularly patronizing (or worse yet, sincere?) segment of Coachella's FAQ. "Marijuana or marijuana products aren't allowed inside the Coachella Valley Music and Arts Festival. Even in 2018 and beyond.  If that changes we will update this answer."
One of the most lauded elements of California's cannabis plan is its flexibility. With the size and scale of the state, they've allowed for cities and counties to decide for themselves if they want to let dispensaries in. While some cities like Oakland have embraced the Green Rush, Los Angeles has yet to even license a recreational pot shop. This same flexibility is why Coachella will not allow cannabis. Its host city, the desert town of Indio, has decided against allowing for legalized cannabis within city limits.
Ironically, Coachella falls on 4/20 this year. If this decision upsets you to your core, you could pull a Wayne's World 2 and organize your own big tent music festival. Feature all the hottest bands of 1993 like [squints eyes] Aerosmith??