Joe Schank has no illusions about weed. He uses it every day to help cure his patient's addictions, but he doesn't touch it himself. The philosophy of his treatment center, High Sobriety, is simple: harm reduction. Schank envisions a world where stigma and dogma don't play a role in recovery.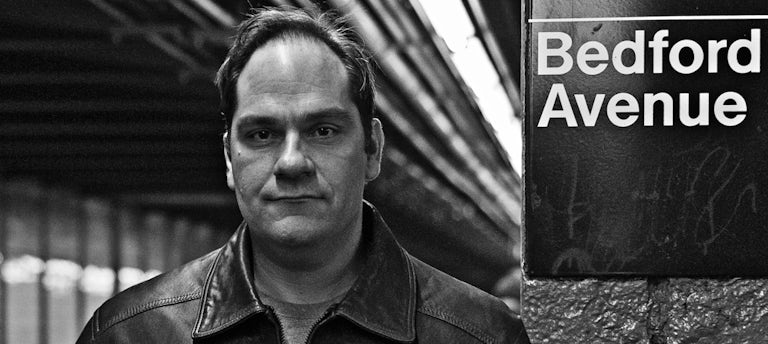 As a recovering addict himself, Joe Schank has known many people who've bounced in and out of rehab. The inefficiency of the system is part of what motivated Schank to get into social work. He had already started experimenting with helping others get off hard drugs like heroin with weed, but the death of a close friend sped up the process.
"Rehab failed my friend and it failed his family. Would he be alive if he was a cannabis user? We can only speculate," said Schank.
For the next 7 years, Schank started using weed more and more as an alternative treatment. Born out of this process, High Sobriety started in January.
Because of his untraditional approach, other addiction industry professionals haven't warmed up to Schanks. "I've called everything from a drug dealer to a drug pusher," he says. These insults haven't phased him. "Harm reduction isn't new, and it's valid. People who ignore it for moral reasons – it's malpractice."
"The rehab industry doesn't like the cage the rattling I've done, and they don't like being told they're particularly modality isn't sacrosanct."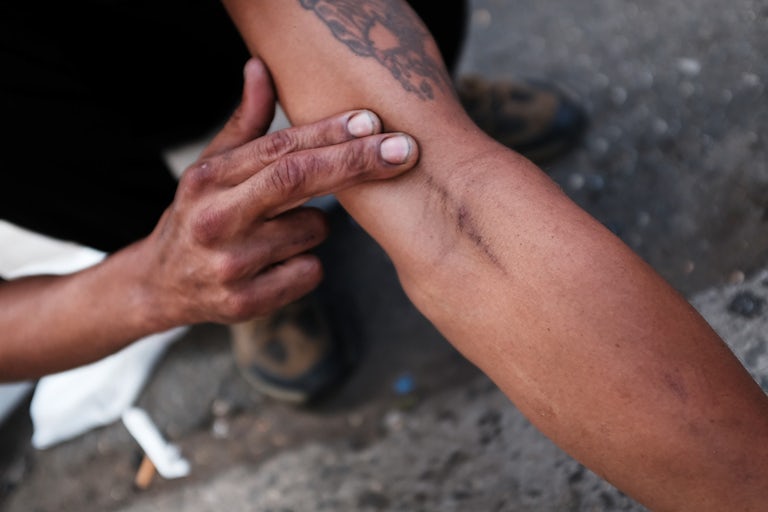 The treatment from traditional addiction specialists wasn't a surprise for Schank. A reflexive urge to dismiss cannabis as a medicine is ingrained deeply in American society. Schank thinks part of this aversion to this effective method of harm reduction comes from Puritan religious values America can't shake off. "There are huge parts of this country who think the reason someone can't get over an addiction is that they just don't love Jesus enough," he said.
Whatever the reason, some do have a gut reaction that treating addiction with a replacement drug is a just another degree of moral failing. High Sobriety aims to confront a stigma that can be deadly. "Our initial goal is don't overdose," says Shanks. 
High Sobriety's approach to treatment hinges on the banality of cannabis. "The stuff doesn't kill you, says Schanks, "If we take death off the table, an individual has options."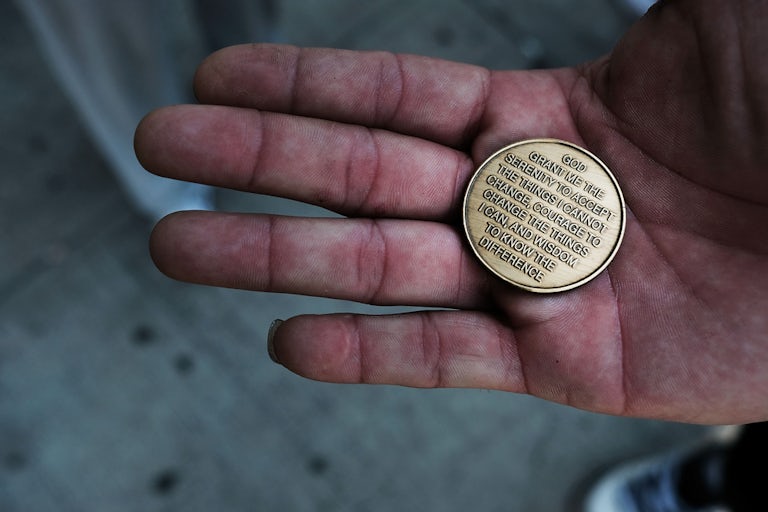 It's vital to understand that Schank's doesn't view cannabis use as a solution, but as a tool on the way to recovery. Schank himself practices total abstinence and encourages abstinence as the goal line. He also recognizes that different people have different levels of tolerance. What he wants the rehab community to acknowledge is that there are different paths to sobriety. 
"We helped a guy who wanted to go to law school. We said, 'that's great, probably can't sit around and smoke pot all day," says Shanks. "The difference with me is – abstinence worked for me – I'm not arrogant enough to assume what worked for me should work for everybody."
While cannabis is less harmful, it's still a drug. "You can develop a psychological dependence on cannabis, and it can affect your life," says Schank. That being said, the severity to which it can effect your life is significantly lesser than more dangerous substances. For addicts in the clutches of opioids or amphetamines, transitioning to cannabis can be a step in the right direction. 
To illustrate this, Schank points to a 75-year-old patient at High Sobriety. Her daughter brought her in after a neighbor found her unconscious. "She drink bottles of wine and would take valium. She'd forget how many valium she took, take more, you know how it goes," says Schank.
Schank and his team went to her home, took all the drugs and alcohol, and gave her a vape pen. While she still came to High Sobriety for therapy,  she was treated mostly as an outpatient. So far, she's had tremendous success in vaulting her prescription pill addiction. 
"She goes home, puts on Jeopardy, watches Alec Trebek, and she gets stoned. Who gives a shit?" asks Schanks.
"Would it be better for her to O.D. and die alone?"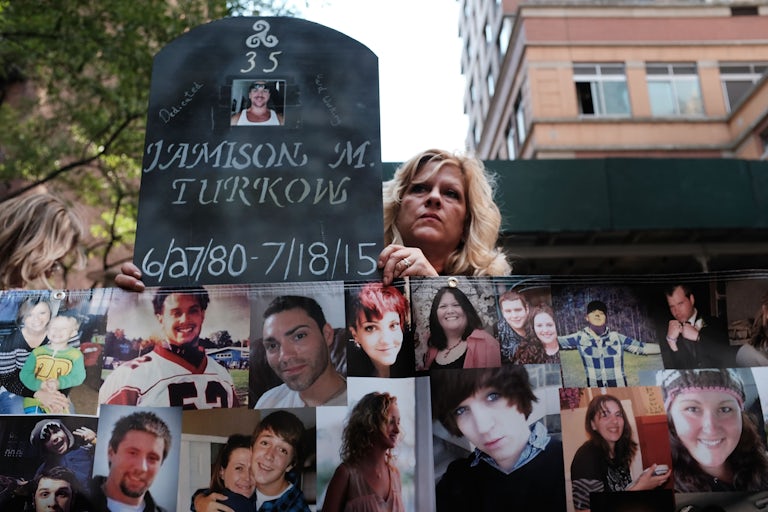 While Schank is experiencing unprecedented success at High Sobriety, social attitudes toward both cannabis and addiction continue to frustrate him. "It's part of the bull shit culture war," he says. And like all wars, the casualties are mounting. "Right now, we drop 110 bodies a day."
Currently, 12-step programs are still the industry standard, barely evolving since they were first published in 1939. While other aspects of healthcare are improving, Shank believes addiction treatment is largely stuck in the last century. Since the system is failing to mutate, Schank is mutating for it. High Sobriety is more focused on saving lives than moral relativism. Schank is a rebel with a cause. "We're not trying to gain your blessing here. Our mission is safety, not approval."