Jessica Olson has been battling cancer since she was 15, and after her third bout she decided enough was enough. Although doctors recommend surgery to improve her chances of living, Jessica went for a different approach: cannabis oil. Despite the fact that without surgery, she would have only months to live, she took the risk and defied doctor's orders. Now, Jessica is completely cancer free.
Cannabis oil miraculously helped Jessica Olson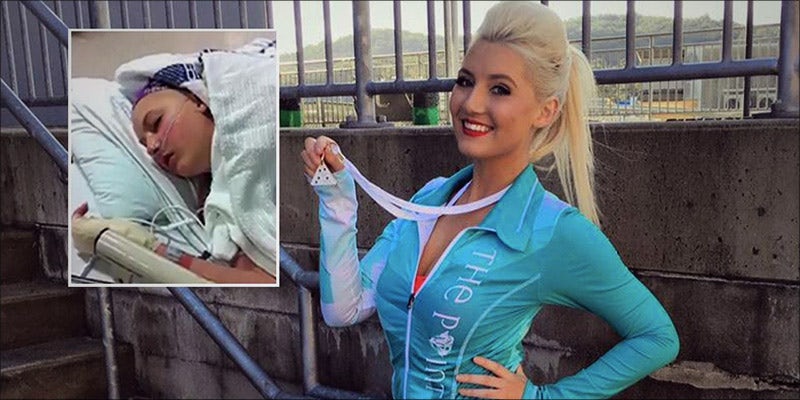 Before turning 21, Jessica Olson desperately began seeking an alternative to surgery that would help her beat cancer for the third time. She chose cannabis oil, in hopes that it would remove a life-threatening tumor.
After beating stage II Nodular Sclerosing Hodgkin's Lymphoma twice before, doctors tell Jessica that surgery is necessary to remove the lump. In fact, without surgery, she would only have a few months to live.
However, surgery would only give her a 10% chance of survival. Not to mention, surgery would alter her life significantly, even if she survived.
I decided I didn't want to have it… living like that, it wasn't for me. I didn't want to be sitting at home being high or sick, I said I'd rather go out fighting and enjoy my time.
Not just once, but multiple times doctors have reminded Olson that no surgery will mean a much shorter life,
My doctor told me to go home, write a bucket list and plan how I wanted to be remembered because I had months to live at best.

Without the surgery, they gave me a couple of months, they said the tumor would grow out of my neck and into my mouth, basically I would die from suffocation.
A long history of battling cancer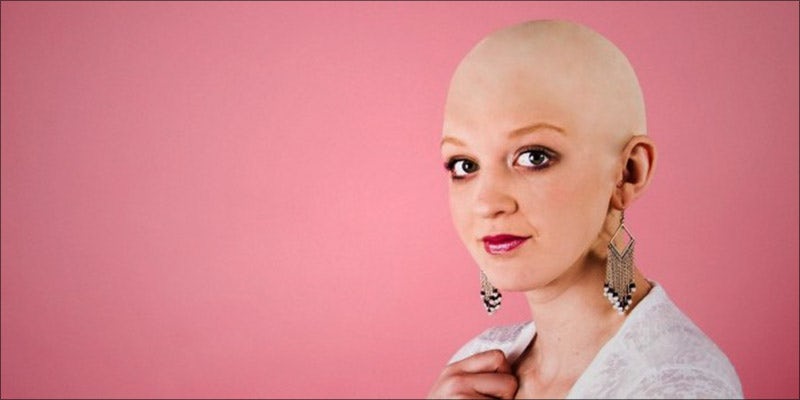 At the young age of fifteen, Jessica's fight with cancer began with a lump in her neck. Then, in 2011, she went through several rounds of chemotherapy in an attempt to rid her body of the disease.
During December of the same year, she became cancer-free but had to remain so for five years to be in the clear. However, around the four-year mark, she felt yet another lump under her neck, which she says came from radiation treatment.
In May of 2016, she went through an operation to remove the gland, tissues, and 30 lymph nodes from her jaw. Although the chances of defeating cancer this go-round were high, the results of the radiation were ineffective.
However, with the help of a GoFundMe page and its $50,000 donations, the Wollongong University student went for a more expensive treatment: cannabis oil. In fact, just eight days worth of the particular product costs $1,200, which she receive for thirteen weeks straight.
In like manner of chemotherapy, the oil made her severely sick more than once,
I ended up throwing up so much that I developed pancreatitis.
One last trip to the doctor's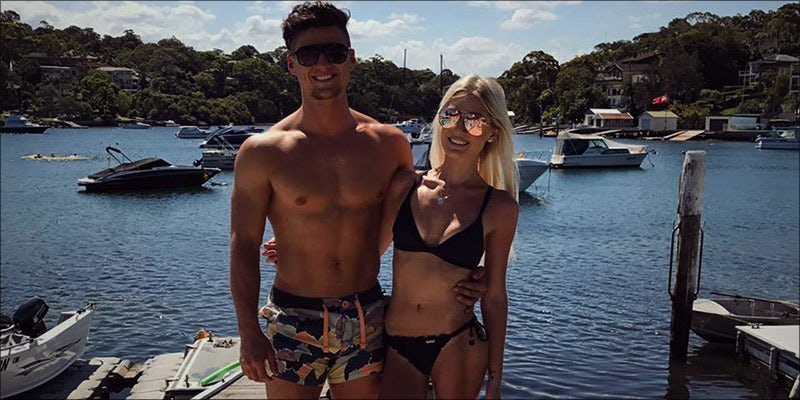 Despite Jessica's unpromising chances of living, strength began returning to Jessica. As a result, she went to the doctor to check on her progress,
About three months after I started using it (cannabis oil) I went to the doctor to see if it had gotten any smaller. We got the results back and it was gone.

I was sitting in her (doctor's) office when the CAT scan came up on the computer and she was just in shock, she thought it was a mistake. She rang the CAT scan people who confirmed there was no cancerous activity in my neck.

Mum was with me and she was just crying, pretty much everyone was just crying.
Indeed, doctors declared the situation a miracle. Now, Jess remains cancer-free and will be returning to her normal life as a student. Moreover, she is sticking to a strict vegan diet to keep her body free of chemicals and acidities.