In the small coastal city of Portland, Maine—hidden among the middle-class suburban homes of Washington street—Roxanne Gullikso and her husband Ron Figaratto are busy preparing to help opioid addicts take cannabis and relax.
Last year, Gullisko and Figaratto founded the Greener Pastures Recovery House, the first holistic care center for rehabilitating individuals with opioid abuse disorders using plant-based alternative treatments. The recovery house, set to open next month, has 12 beds and will offer housing for 30 to 90 days for adult women. Along with cannabis, Greener Pastures plans to use Kratom, a fine green powder made from a tropical evergreen tree species, mostly found in Southeast Asia, to treat opioid addictions and alleviate the symptoms of withdrawal.
Gullikso tells Herb that she first became interested in alternative treatments after witnessing the impact of drug addiction in her and her husband's families. "So, we began to research the potential efficacy of both cannabis and kratom in reducing the need for opiate pain relievers, mitigating the symptoms of opiate withdrawal, and the effect of cannabis on the brain," she says.
Cannabis has become an increasingly popular treatment for opioid addiction. While cannabis research is still in its early stages, researchers have made a number of promising findings about cannabis' potential to mitigate the effects of addiction and withdrawal.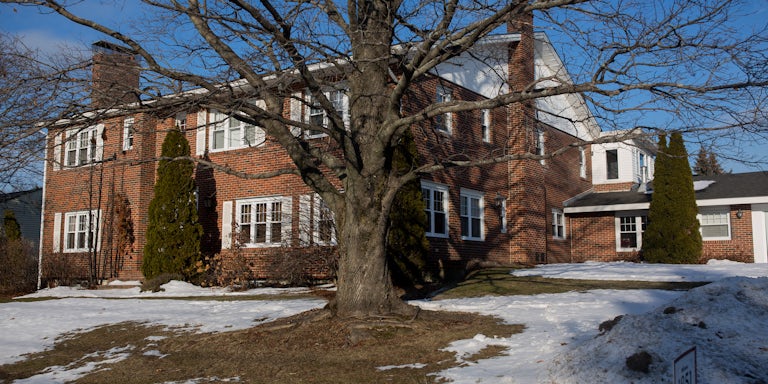 In 2014, JAMA International Medicine released a study that found a 25% lower rate of opioid overdose deaths in states with medical marijuana laws than states without them in the years between 1999 and 2010. In another study from the University of Michigan, two out of three chronic pain patients chose to substitute marijuana for prescription opioid medications when given the option. Recently, a group of 20 congresspeople sent a letter to the federal government demanding that more attention be paid to these findings, and requesting that more research be done in this area.
As an epidemic of opioid addiction and overdose deaths continues to grip America, some states have found themselves more deeply entrenched in the crisis than others. The Centers for Disease Control and Prevention (CDC) named Maine as a state where statistically significant increases in drug overdose deaths have occurred in recent years. In 2016, 376 individuals in Maine died from drug overdoses, most of which were from opioids like heroin and fentanyl. Between 2015 and 2016, Maine experienced a 35.4 percent increase in its drug overdose death rate, which now exceeds the number of yearly deaths from car accidents.
"The use of cannabis and kratom at this point is as a harm-reduction tool," says Gullikso. "It is not considered abstinence from drugs, but is a non-addictive, non-toxic approach to recovery that enables people to have a life that is meaningful, including the ability to work, have good relationships, and avoid the traps of opiate addiction which are often homelessness, jail and death."
Citizens of Maine voted to legalize recreational marijuana on a November 2016 ballot. However, Maine's legislature has spent months discussing regulations for licensing dispensaries, and its unclear when recreational sales will officially begin. As of now, if you're over the age of 21 in Maine, you're legally able to grow up to six cannabis plants and possess 2.5 ounces of flower.
Republican State Senator, Eric Brakey, who represents Auburn, is currently trying to pass a bill in Maine that would allow individuals with addictions to access medical marijuana more easily.
An initial version of the bill would have accomplished this by making addiction a qualifying condition for receiving medical marijuana. But now, Brakey tells Herb that he's looking to push the envelope further. "One of the changes we are looking at to our medical cannabis program is eliminating the list of qualifying conditions completely, and just leaving it up to the doctor to decide if someone has a condition they feel they could benefit from the use of medical cannabis."
Brakey says there isn't enough research available for him to feel confident about cannabis as an effective treatment for opioid addiction, but he still believes that people should have the right to chose a treatment option that works best for them. "If they're trying to find a way to get free of opiate addiction, and certainly I have heard many anecdotal stories from individuals who say that [cannabis] has worked for them, then I think people should have the freedom to make that choice for themselves to try it, if they think that it might help."
Unfortunately, enrolling in Greener Pastures' program can be pricey. For a roughly 90-day program, patients need to pay $15,000. Gullikso says this is much cheaper than other rehabilitation providers, but covering costs through insurance can be a challenge. Greener Pastures provides clients with a super-bill with ICD10 codes, which Gullikso says they can submit to their insurance companies for reimbursement. However, insurance will not cover plant-based therapy and Greener Pastures is not currently on any insurance panels.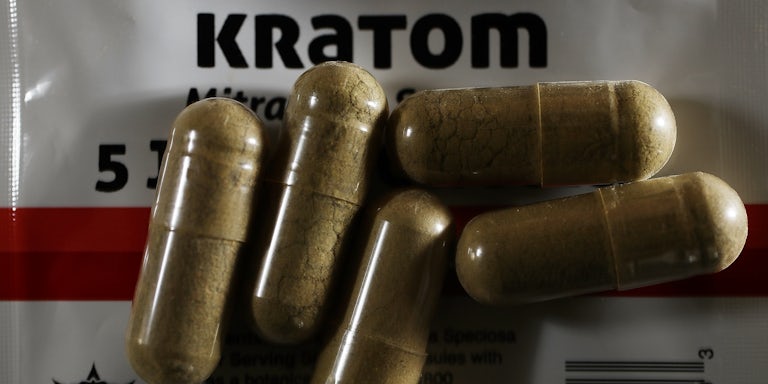 Kratom is also not without its controversies. While it is legal, the FDA has not approved kratom for medical use, and there are currently restrictions on importing kratom into the United States. In mid-November, the FDA issued a public health advisory about the risks of using kratom. As part of the FDA's statement reads, "…evidence shows that kratom has similar effects to narcotics like opioids, and carries similar risks of abuse, addiction and in some cases, death. Thus, it's not surprising that often kratom is taken recreationally by users for its euphoric effects."
The FDA also claims to be "aware of reports of 36 deaths associated with the use of kratom-containing products." Still, many anecdotal cases espouse the benefits of kratom as an alternative treatment for opioid addiction, and when the DEA discussed banning it, passionate advocates came out in opposition. In Vancouver, Canada, the Overdose Prevention Society has also begun distributing kratom to opioid addicts, and have reported numerous success stories.
Regarding cannabis, Gullikso says that it is her goal to "quantify on paper what we're seeing in practice."
If there's anything that proponents and adversaries of marijuana legalization can agree on, it's the need for more research. Until federal marijuana laws loosen enough to permit such research, many are happy to settle on alternative treatment options that, at least anecdotally, could help address what has become the most deadly drug crisis in American history.