A popular supermarket chain which operates in over 10,000 locations in both the United States and Europe is now offering cannabis-derived products.
The supermarket chain is Lidl, a German brand that is rapidly expanding its presence across the globe. Unfortunately, its cannabis products are currently only available in Lidl's Switzerland locations. There, you can buy a rollable cannabis product (similar to rolling tobacco) in the same till where cigarettes are sold.
The products are being marketed at Lidl as a more "relaxing" alternative to rolling tobacco. While the product is cannabis-derived, it mostly contains the compound cannabidiol (CBD), which doesn't contain psychoactive properties (and therefore won't get you "high").
These cannabis products are mandated by Swiss law to contain less than 1.0% of Tetrahydrocannabinol (THC), the cannabis compound that does contain psychoactive properties and is more commonly used recreationally. Switzerland enacted its legal cannabis law in 2011, allowing anyone over the age of 18 to purchase or consume cannabis products with less than 1.0% THC.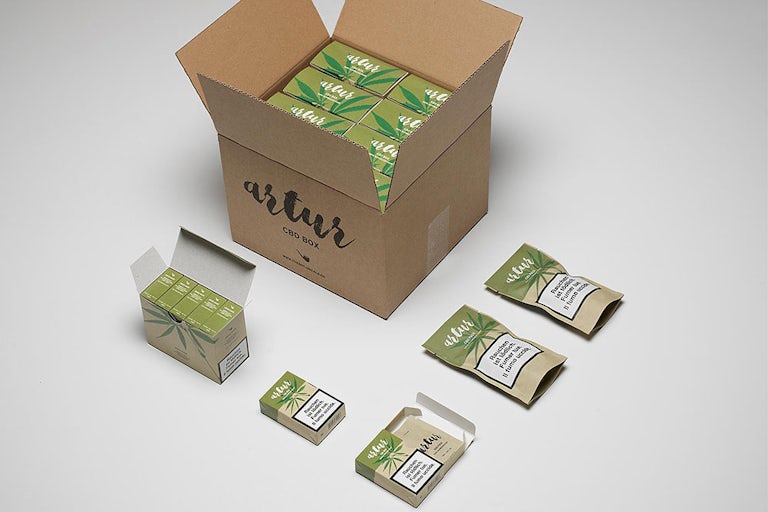 Since Lidl's cannabis products are high in CBD, they carry anti-anxiety and anti-inflammatory properties without being addictive, making them an attractive alternative to cigarettes. However, they are slightly more expensive than cigarettes. The bag of rolling cannabis costs 17.99 Swiss francs, which is virtually on par with the US Dollar (USD 17.96) and is equivalent to about £13.20 or €15.12.
Still, many Lidl consumers are willing to pay more for the cannabis-based product—which is locally grown in an indoor location in Switzerland by a company called The Botanicals—than they are for tobacco.
"The manufacturer relies on sustainable agriculture and refrains entirely from adding chemical, synthetic or genetically modified substances," said Lidl in a statement. "The legally cultivable varieties contain only very small amounts of THC and a high proportion of CBD oil."
Switzerland's supermarket chain Coop was the first retailer to sell cannabis cigarettes. But in the last year alone, the number of registered cannabis retailers in Switzerland has grown to over 140, earning the country roughly £18 million (USD $24 million) in cannabis tax revenues.