Ever since 2012, the fine folks of Colorado have been smoking, toking and sampling all kinds of weed stuffs as one of the first states in the union to legalize recreational cannabis. As America's pilot for the legalization movement, a lot still needs to be sorted out, especially on the business and policy end of things. That said, either out of confusion or spite, there is one thing Colorado locals must have missed the memo about: mailing weed is still illegal. Since 2012, the number of packages with weed mailed to or from Colorado has nearly tripled. 
"Our efforts to protect the nation's mail, and postal customers, from illegal drug shipments are highlighted in cases such as these, where repeat offenders are sent to federal prison," said Dana Carter, who is in charge of Denver Division's Inspection Service for U.S. Postal. "U.S. Postal Inspectors continue to aggressively target individuals who use the postal service to distribute controlled substances."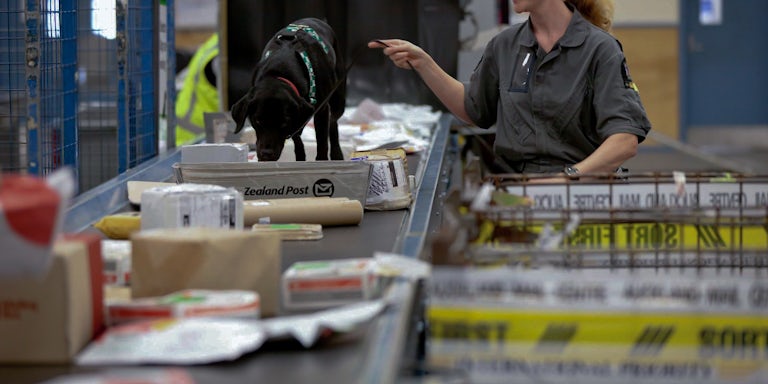 Even if you're free to take cannabis around town and from city to city in Colorado, it is not legal to move cannabis by mail. This is because marijuana is still a Schedule I drug federally, and the U.S. Postal Service is a federal service, even if you're mailing within the state. The U.S. Postal Service still employs drug dogs to sniff out narcotics sent by parcel, and their noses have been kept busy in Colorado.
In 2017, there were 934 intercepted instances of weed being sent by mail. It is a new record. This is more than 100 additional cases compared to the year before, and 700 more annually since prohibition ended. The number was only 234 in 2012.
Whether through trafficking, maliciousness or just numbskullery, sending even legal weed by mail can land you in hot water. Two men in Arvada, Colorado are seeing jail time for their parcel crimes. Mark Herbert Koenig, 36, was sentenced to one year and a day for possession of a controlled substance with the intent to distribute, and a federal judge sentenced 27-year-old Stephen Paul Anderson to a year for trying to ship 30 cannabis care packages out of state.