There are few social media influencers more polarizing than ex-Navy turned poker-playing-sex-fiend Dan Bilzerian.
After winning over $50 million in a single year playing professional poker, all the while building a massive Instagram presence (24.2 million followers) based on his unapologetic party-boy lifestyle, Bilzerian is now intent on building "the most trusted brand in the cannabis industry."
Ignite Cannabis Co., of which Bilzerian is founder and chairman, recently launched with an opulent party and product reveal at his $100 million Bel Air mansion in California. Ignite is being touted as the world's first super-premium cannabis lifestyle brand with a high-end global appeal. The idea is that although not everyone can live lavishly like Bilzerian, they can still partake in the same quality cannabis products he has carefully chosen for his own use.
The company offers 40 THC and CBD products, including concentrates, pre-rolls, oils and flowers, which are now available in over 100 dispensaries across California as well as online nationally (CBD sales only).
The cannabis industry, with an anticipated $31.4 billion-dollar global valuation by 2021, was not something Bilzerian wanted to pass up—in fact, he wants Ignite to be his legacy. In 2017, he gathered top experts from cannabis, consumer packaged goods, marketing and other key disciplines to create the company.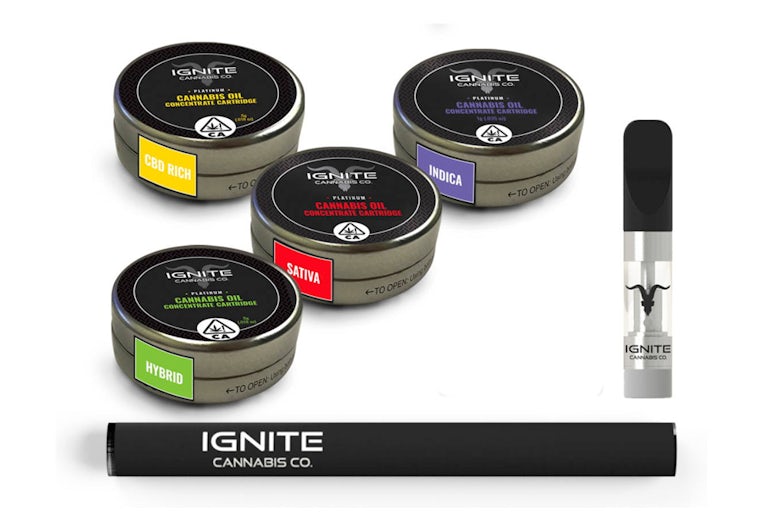 The saying "bad publicity is still publicity" proves true for the "King of Instagram," whose reputation as a blatant womanizer hasn't seemed to hinder the meteoric rise of the company. Case and point: Ignite's CBD Spearmint Vape Pen won the 2018 High Times Cannabis Cup "Best CBD Vape Pen." Bilzerian highlighted the win by posing with the Cup resting on a nude model's ass. It's one of his most-liked Instagram pictures, ever.
Bilzerian's power comes from provocation, and he isn't shying away from using it to sell. After posting twice on his Instagram about the soft launch of Ignite's CBD product line, many sold out online in just a few hours. The brand is launching THC sales in California, where the company is based, but will quickly expand to other states and countries in the future. Ignite's CBD products will also look to extend to mass retailer channels and other retail outlets offline and online.
"I've never half-assed anything I cared about," said Bilzerian. "Everything I do is based on executing at the highest level and Ignite is going to top everything I've done before. I'll spare no expense, cut no corners, and do whatever needs to be done in order to build Ignite into a world-renowned cannabis brand."
True to his reputation of keeping an entourage of beautiful women, the launch party also served as a platform for the initial selection process of Ignite's million-dollar spokesmodel search, which the company announced last month. Ten women will be selected to act as brand representatives at events, conferences and dispensaries for the following year, each earning $100,000 for that year's work. The first 250 contestants were invited for a live casting at the launch party.