A lot rides on the cannabis plant in the Democratic Republic of Congo. Those belonging to the Congo's poor class often eke out a life for themselves toiling in illegal mines, digging for minerals and precious metals like gold. This work is dangerous, and many end up dying in mining accidents. But most miners saw no other options. Now, tens of thousands of Congolese families are trading illegal mines for secret growing operations in an effort to improve their quality of life.
The United Nations believe that 25% of the world's cannabis supply—10,500 metric tons—comes from Africa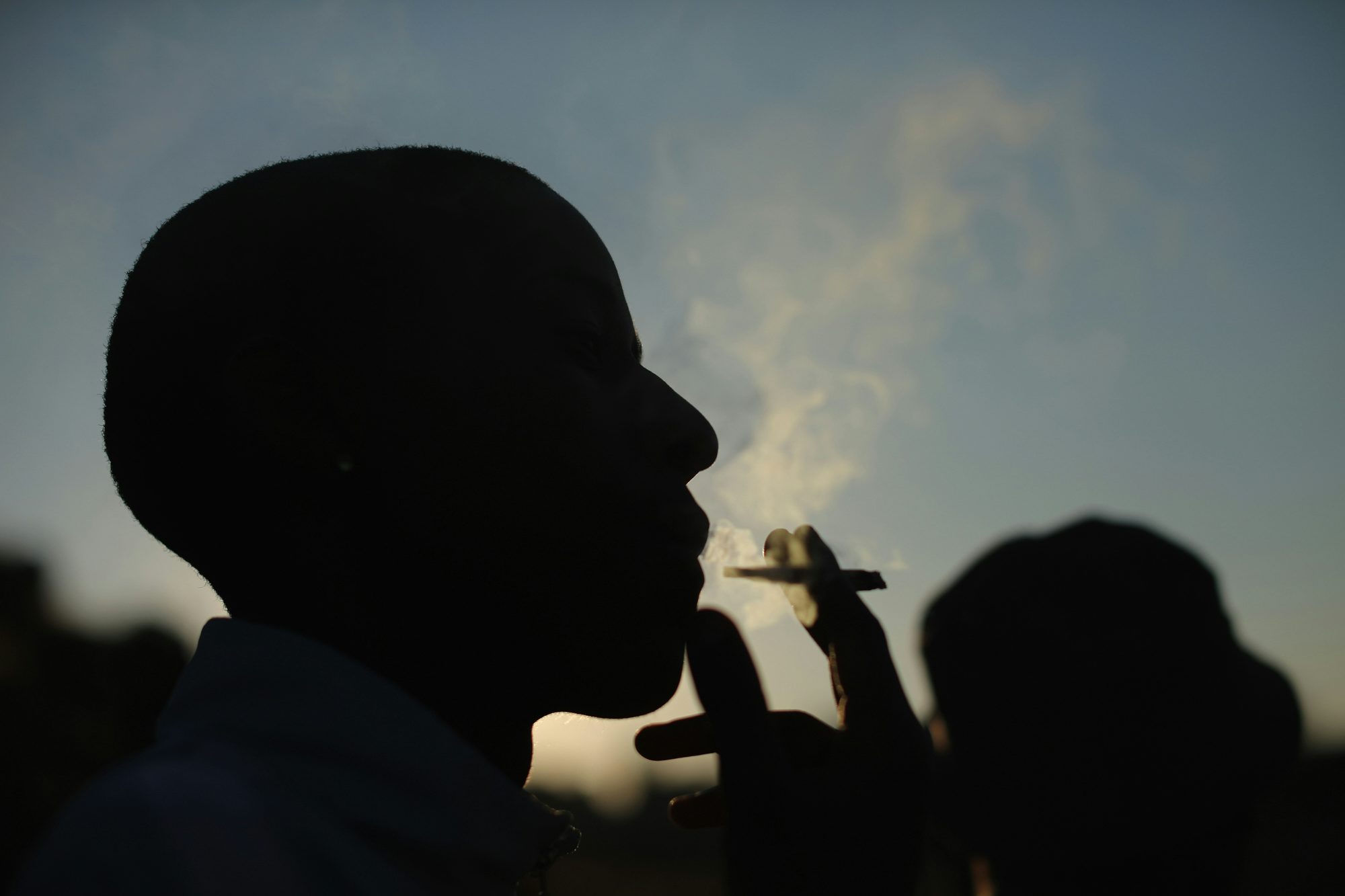 Much of this supply comes from The Congo, and the continent's largest producer, South Africa. In the Congo, they call cannabis "bangi."
As Ann Laudati, a visiting professor of geography at the University of California, Berkeley, tells Ozy, about 60 – 90 percent of farmers in the eastern Congo grow cannabis. "It's like the gold rush in America in the 1800s."
Growing cannabis is a far safer option for many Congolese farmers than working in the mines. But now, danger takes a different form: corrupt police officers looking for a slice of poor farmers' already meager profits. In some cases, farmers can lose their entire crop to police raids by corrupt officials.
For this reason, cannabis isn't grown out in the open or indoors, but rather hidden amongst the dense flora of the rural Congo. Farmers take painstaking steps to ensure their plants are well concealed, waking up in the early morning hours to trek through the pathless foliage and tend to their clandestine pot plants.
Many have advocated for the legalization of marijuana in the Congo, which could generate much-needed tax dollars, jobs, and steady incomes. After all, the legal standing of cannabis in the Congo is partially the result of an increasingly outdated and irrelevant international legal framework.
In 1961, under the leadership of the U.S., the United Nation's Single Convention on Narcotic Drugs established cannabis as a drug of international danger and widespread prohibition. 73 countries participated in the effort to create a more standardized international mechanism for controlling and regulating narcotic drugs, in which marijuana was a top priority. Concerned with "the health and welfare of mankind," this initiative sought to change the international approach to drug control. This approach pressured developing countries to crack down on plant-based substances—mainly cannabis, opium and the coca leaf—some of which are often abused, but also have the potential to become a source of economic growth and medicine.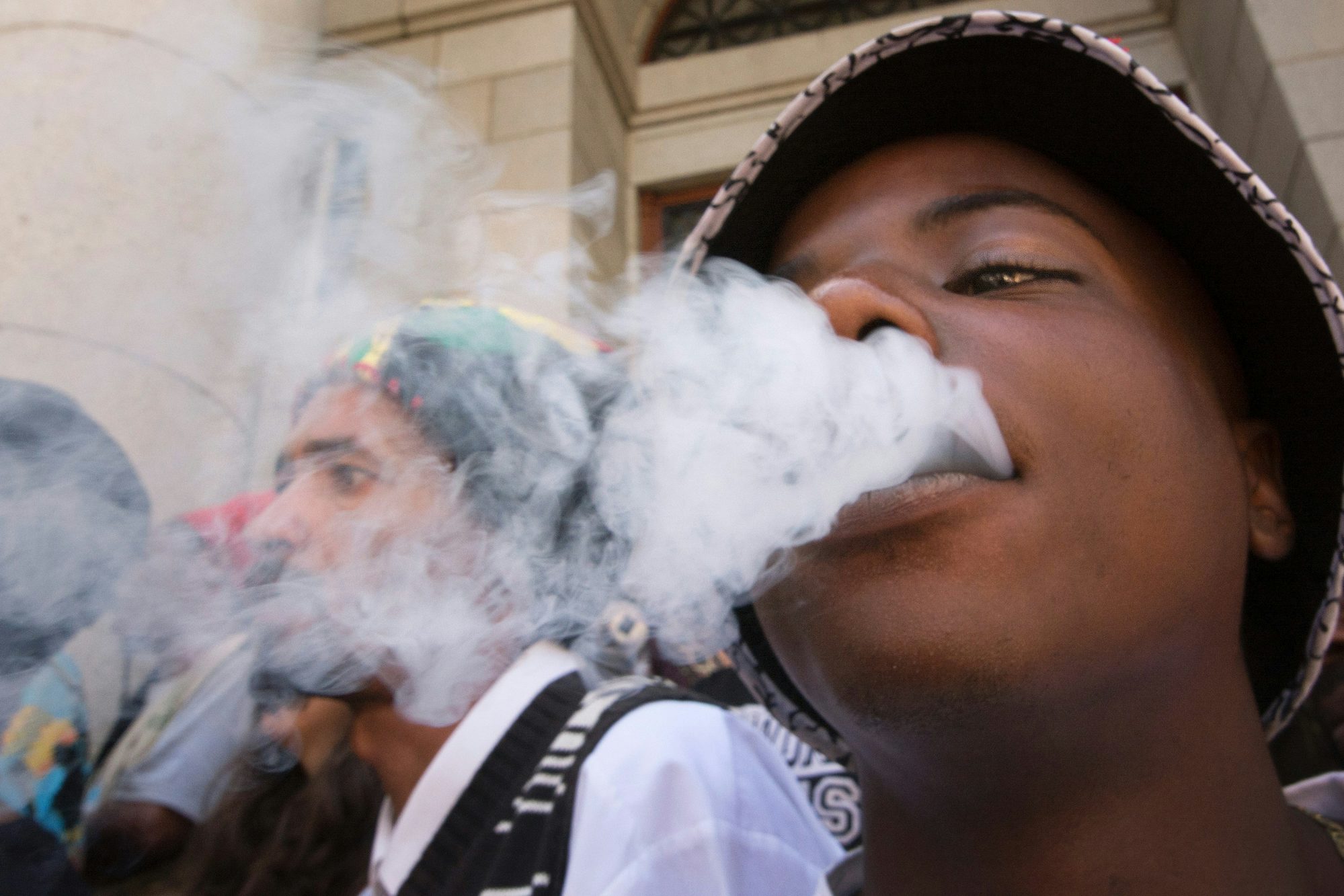 But now, even as the United States becomes an increasingly cannabis-friendly country, with 29 states having legalized some form of cannabis, the Congo remains uniformly prohibitionist. This is a fact to which the United States is culpable. While the U.S. funnels millions of dollars per year into Africa to stymie the cultivation and sale of drugs like marijuana, reprimanding countries like the Congo for an informal marijuana economy, states like Washington and Colorado are generating billions of dollars in annual revenue. By 2026, according to some estimates, the U.S. cannabis industry could be worth $50 billion—$15 billion more than the Congo's entire GDP last year ($35 billion).
In the Congo, for cannabis farmers, the risk is worth the reward. Cannabis crops require very little capital and have the power to improve quality of life. But while it remains the best means of income for these farmers, they're still not making much. As Ozy reports, on a good year, Congolese farmers may still only earn around one thousand dollars per year.
Creating a fair-trade, legal framework would certainly help. But legalization remains a distant possibility so long as corrupt officials continue to benefit from prohibition. Even as cannabis continues to benefit many Congolese, the plant's future remains as dark and complex as the paths farmers use to grow it.