Ever since American states opened the doors to recreational pot sales a few years ago, one of the biggest carrots for the skeptics would be the tax benefits. Windfalls of money collected from smokers near and far would directly benefit the state. Often these tax boons are promised to be reallocated to law enforcement and education. In Pueblo County in the South of Colorado, 600 students might be feeling those promises in full force as cannabis tax pays for their tuition.
10% of the county's taxes on wholesale cannabis is put towards this scholarship, known as the Pueblo County Scholarship Fund. This year the fund expects $700,000 will be coming its way, with an additional $113,981 bump from the Colorado Opportunity Scholarship Initiative. This is exciting not only for the hopeful students but the prospects of the scholarship's future, as this is a much higher number than the year prior. The good news is that it's over a third more than the previous year's tax haul. The bad news is that previous number was $420,000, which for comedy's sake seems so much more appropriate.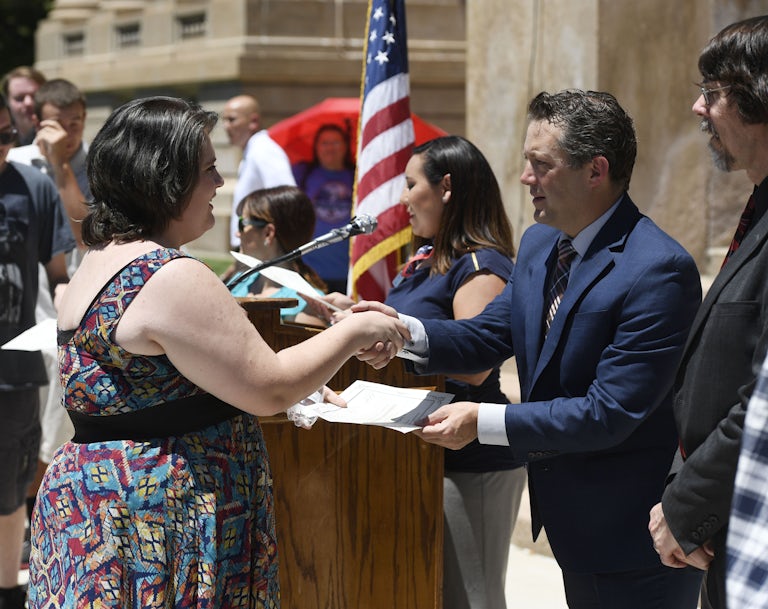 "We want to try to ensure that the future of Pueblo is bright," said Sal Pace, Pueblo County Commissioner, to The Pueblo Chieftain.
In order to qualify, students have to graduate from a Pueblo County high school and apply to a post-secondary institution in Pueblo County, either Colorado State University-Pueblo or Pueblo Community College. On average, the number of students transitioning from one Pueblo school to another is between 300 and 400 kids. This year's pot haul is 600, which suggests there are more people smoking up than needed to send the appropriate amount of these kids to school. The money will also be used for the continuing studies of previous scholarship recipients.