Ellementa, referred to on its website as, "The fastest growing women's network focused on health, wellness and cannabis," can credit its success to a few factors: passion, an accomplished team, and an otherwise previously neglected market. There's indeed a wave of female-centric cannabis ventures springing up across the U.S. as marijuana legalization spreads and curiosity about the plant reaches peak levels. Yet, at a time when most enterprises target recreational users and those who are intertwining cannabis with what Ellementa's CEO and Cofounder Aliza Sherman refers to as "the pleasures of youth," Ellementa seeks to educate and advocate for the cannabis smoking, gracefully-aging woman.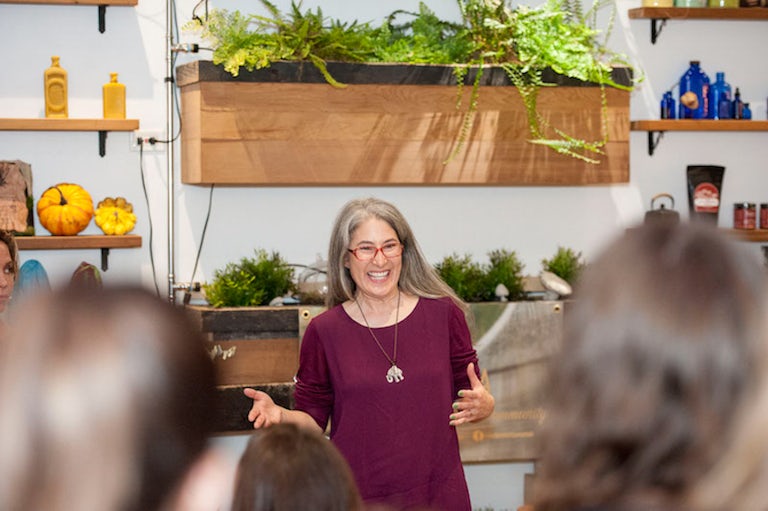 For those wondering what Ellementa means, Sherman says that the word is actually a play on elle the French word meaning 'her' and menta meaning 'mind.' She started Ellementa last year, under a different name as she sought relief from ongoing medical conditions that disproportionately impact women, like hormonal imbalances, insomnia, and chronic pain.
"It actually started for me in the industry, January 2016. The first iteration of what I was building for women is called HerCannaLife.com. It was a way to speak to women within the industry and to learn from them and position them as role models for other women. So, that morphed into a larger lifestyle brand and we renamed it Ellementa."  In January 2017, she brought on her first business partner Melissa Pierce, a documentary filmmaker and a tech entrepreneur in Chicago, to build Ellementa and maintain HerCannaLife.
"We wanted to fill a gap in the market," says Sherman. She notes that organizations like WomenGrow exist, but these are geared toward women interested in the cannabis industry.
"I was less interested in starting a cannabis business as I was in figuring out if cannabis could help me. So, I was really seeking relief and it wasn't the kind of conversation you could have elsewhere, and this light bulb went off in my head that said, 'why don't I help women come together to learn about the healing properties?'"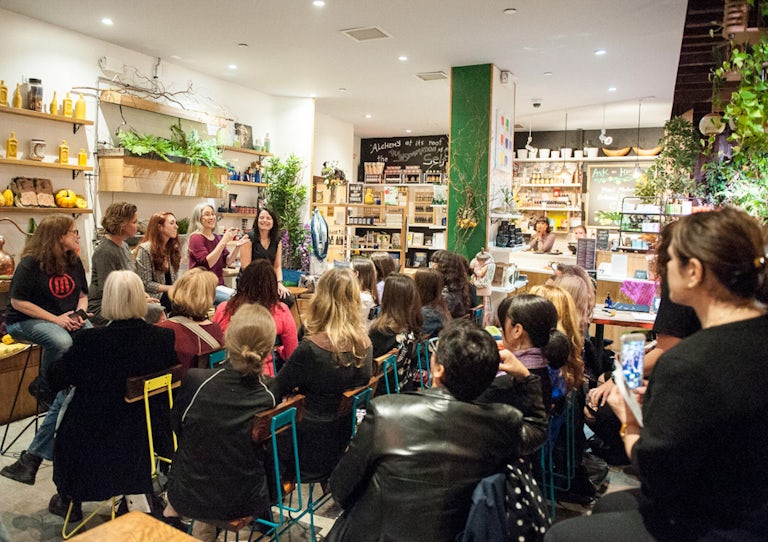 Sherman is no stranger to the internet business platform, where she has earned a respected reputation as one of Tech's first female founders. "I'm a tech entrepreneur. I started the first female-owned internet company called Cybergirl, and also brought women together to teach them about the internet back in the early 90s." Sherman sees Ellementa as an opportunity to return to that sense of community.
"It's women teaching women about cannabis' wellness benefits as an ancient medicinal healing plant that we all know was erroneously vilified and prohibited. It's about empowerment, feeling better and taking care of our loved ones."
Ellementa currently functions as an educational network which utilizes both an internet presence and in-person gatherings that take place in cities in legal and non-legal states across the country.  Recent launches in Atlanta, New York City, L.A. and San Francisco are bringing women together in small groups to discuss cannabis education and the best ways to use cannabis for their needs. Women in attendance range from experienced users to novices, who desire to have a greater overall knowledge of how cannabis can help them.
Ellementa targets women who are 35 years of age or older, setting them apart from the millennial, female-oriented cannabis companies out there. "Our sweet spot is women in their 40s, 50s, and 60s. That is really what we are attracting and where we feel the life-changing need is," Sherman said. "We want to be the brand that women turn to as the bridge between women and information, women and products, women and services. Because the biggest questions that I get from women as I'm doing this is, "Can it help me? How can it help me? How do I use it? And what do I buy?" 
"And then the women who are very experienced, even say that they still don't have the knowledge of the best ways to utilize it for health, releasing different terpenes and such through vaping, for example. I think there's so much value in sharing our experiences and Ellementa creates those safe and welcoming spaces across the country."
Ellementa does not simply choose to focus on women in legalized states. Instead, they see the importance of educating women all over the U.S. "Education is not illegal and we're preparing women for when things turn around in their state," Sherman continues. "I think the key is, we are not political. But an educated woman becomes an advocate just naturally because once she realizes the benefits, she has the language to communicate to others and to really advocate for change in her state."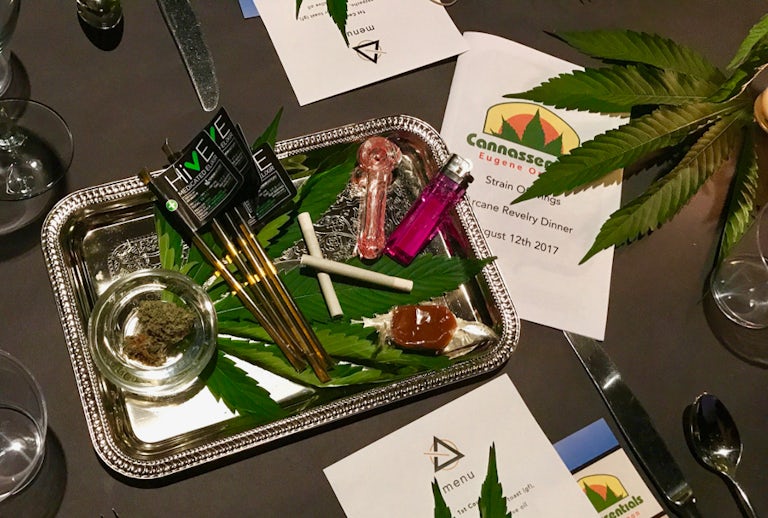 Besides appEllementa Aspires to Reach Marginalized Women and Others
Sherman herself is Latina, and her team reflects diversity. "When you talk about women being marginalized, it's a bigger, deeper gap," she says. "We've got criminalization and the incarceration of far more people of color. But I also see from the standpoint of white women, serving time because their male counterparts were doing something that they were sucked into. So, women and minorities seem to get the brunt of the negative side of the industry from a business standpoint and I want to make sure that Ellementa represents all women."
From a usage standpoint, Ellementa's team wants to reframe cannabis as the ancient, medicinal healing plant that it has been for centuries. The company distinguishes itself from younger, trendier brands by telling the stories of women throughout time who have used cannabis for healing. "We're just trying to put cannabis right next to the echinacea… and look at it as an herb, as medicine. It's about the women who are engaging in self-care, it's about the caregivers. The care they give to their families, their aging parents, and their friends," says Sherman.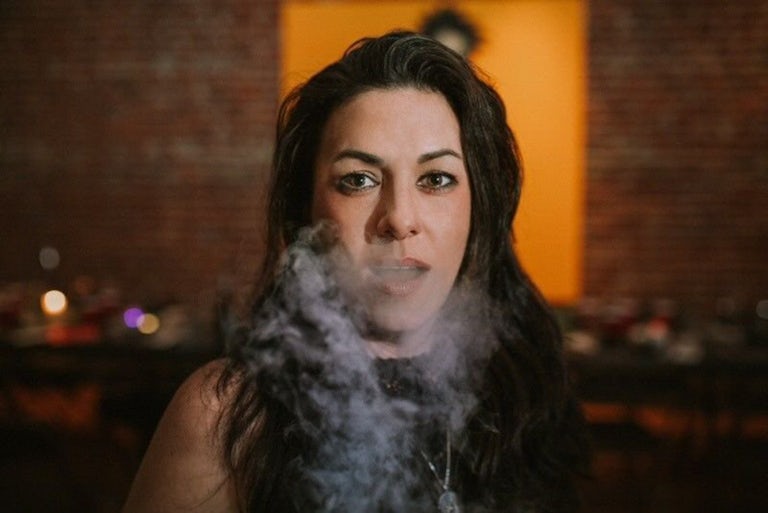 Aliza Sherman and her two business partners, COO of Strategy and Technology Melissa Pierce and CMO of Business Development Ashley Kingsley, run a multi-city operation with is base in Anchorage, Alaska. Women interested in attending gatherings and receiving cannabis education can subscribe to their email list at Ellementa.com and participate in the company's forums on their website and through social media. Private forums are also available for users who wish to protect their privacy. In-person gatherings and monthly meetings, however, sit at the heart of Ellementa's outreach strategy and mission. "While it's great to be connected online, there's nothing like being connected in-person so Ellementa really wanted to focus on that."
Their business model asks for a small fee upon entry: $10 in smaller markets and $20 in larger markets, but this is for good reason. "We partner with a local woman, she finds the venue, she markets to the women, she leads the monthly meeting, and we split revenues with her," Sherman explained. "It's a way for a woman to immerse herself in the industry, build a profile and a name for herself, network with other women, be empowered and also make some cash on the side."
Yet, Ellementa doesn't hesitate to give back by accepting women into gatherings who are enduring tough situations and unable to pay. "So, what we do in our gatherings is we ask women if they can pay it forward and just purchase a ticket in advance for those who just can't afford it."
For now, Ellementa is a startup, but their vision for healing is ambitious. "If you think about it, a lot of cultures whether its African-American or Latino, we have our remedies and our home-cooked meals that were meant to be medicinal and healing for themselves and their families," says Sherman. Ellementa seeks to revisit that sense of community by getting to the heart of that deep-seated culture, with cannabis.