Cannabis customers in Berkeley owe one to the black market.
Thanks to stiff competition from unlicensed dealers, legal marijuana buyers are having their weed taxes cut in half, from 10 percent to five percent. The measure was passed unanimously, 7-0, by the Berkeley City Council.
Berkeley is, so far, one of the only cities in California to make the move. But the decision could catch on in other parts of the state, also struggling to keep up with the unregulated competition.
"I think the sticker shock has been the issue for all of us really," said Berkeley Patients Group's Sabrina Fendrick, reports CBS SFBayArea. According to Fendrick, legal pot shops just can't match black market pricing. She worries that BPG, which took years to establish, could be at risk.
"Everybody wants to generate revenue, we all want to serve our communities, but if everyone's going to the illicit market then nobody is generating revenue and nobody is being helped," Fendrick said.
The tax reduction means weed buyers in Berkeley now pay a total of 30 percent taxes at the counter. That's roughly the lowest rate in the state, with taxes as high as 45 percent in some cities. Since legal recreational weed sales began in January, customers must pay a state excise tax, a cultivation tax, a sales tax, and a city tax. Compounding the problem for legal pot shops is the fact that the black market is so easy to access. Eighths on Craigslist go for almost $20 less than they do at the pot shop. One bill in the California Assembly would lower the state excise tax from 15 to 11 percent.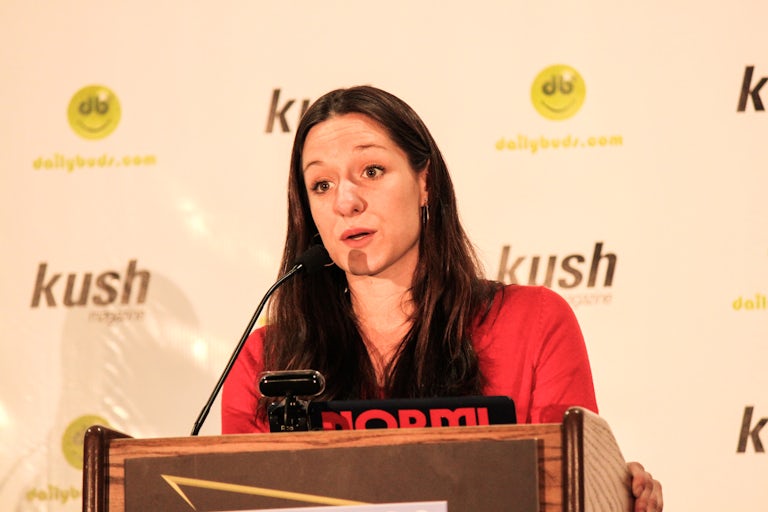 Berkeley is hoping its decision will encourage more people to buy their weed legally, but critics say it's premature to cut taxes after just six weeks of legal adult-use sales, reports SF Gate. They are skeptical of whether the customers gained by lower taxation will offset the losses in revenue for the city. "We desperately need the revenues," said John Caner, CEO of the Downtown Berkeley Association, reports Berkleyside.
According to city council members, the legislation, introduced by Mayor Jessie Arreguin, is intended to merely level to the playing field. They said the old tax rate of 10 percent was arbitrary, anyway, and that they want to bring cannabis in line with other industries.
Since cannabis is taxed at every step of the process—cultivation, testing, wholesale, and retail—the effective tax rate is four or five times what Berkeley voters actually wanted, according to Councilman Kriss Worthington. Voters approved a cannabis business tax rate of 10 percent by approving Measure S back in 2010.
"What we have today isn't what the voters voted for," Worthington said. "I think it makes sense for us to make an adjustment."